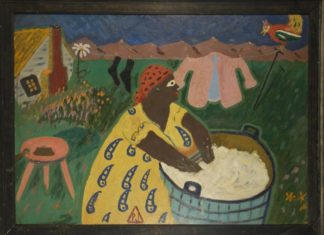 ARTS & ENTERTAINMENT DISTRICT NADA / New Art Dealers Alliance Ice Palace Studios Director: Heather Hubbs. Each December in Miami, NADA holds a renowned art fair to vigorously...
A yearly international photography festival dedicated to the creative documentary practice alongside an exciting 5-day cultural and educational program featuring an array of photography workshops, exhibitions, lecture panels, portfolio reviews, a photo-book...
Cinema Venezuela  una ventana al séptimo arte de un país que reparte talento por el mundo.   La muestra de cine venezolano llega a su cuarta edición repleta de nuevas propuestas cinematográficas que van desde "La Familia",...
Carlos Cruz-Diez orgullo venezolano El pasado mes de abril el artista venezolano Carlos Cruz-Diez,  recibió la Medalla Turner 2015, que otorga The Colour Group, grupo multidisciplinario instaurado en 1940, en el seno de la Physical...
Promociona tu libro, logra mayor difusión para convertirlo en un Bestseller Difusión de autores publicados y autopublicados Acciones para difusión de tu libro: