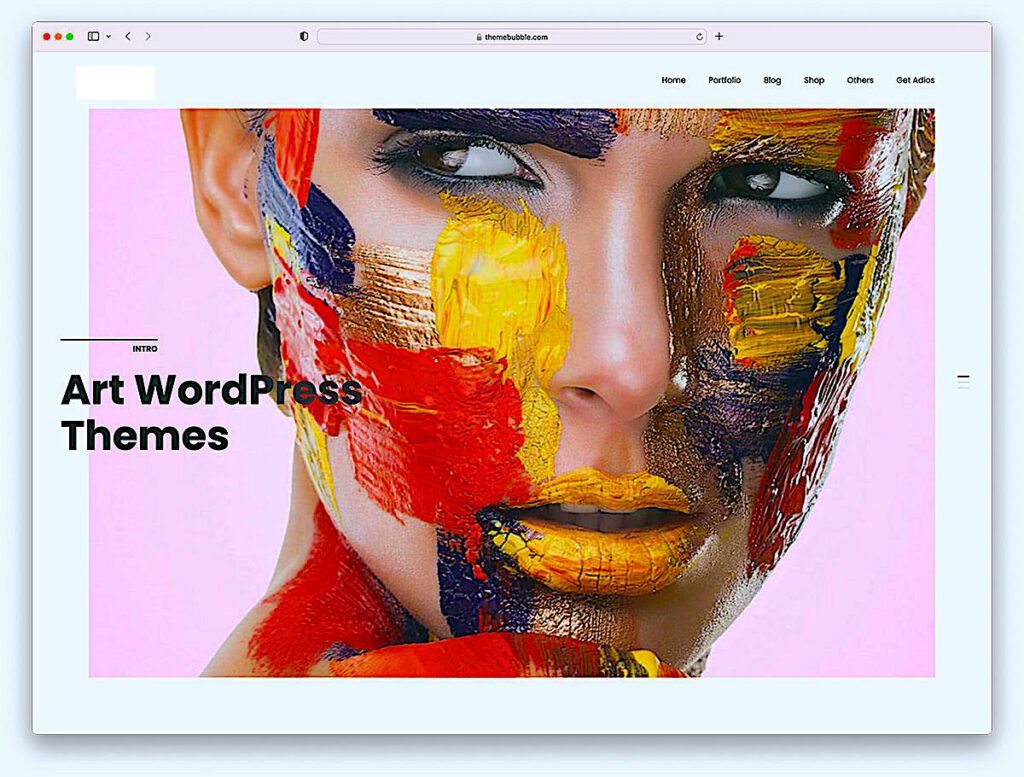 Art Websites For Artists and Galleries
Welcome to the world of limitless creativity! Our artist websites are meticulously designed to showcase your unique talent and captivate your audience. We understand that every artist has a distinct vision, and we're here to transform that vision into a stunning online presence.
"Do you want to create a website that showcases your creativity and artistry? I can help you do that! I have years of experience designing and developing websites for artists, and I know how to create a website that is both visually appealing and functional.
Our team of skilled designers and developers specializes in crafting websites that reflect your creativity in the most authentic way possible. Whether you're a painter, photographer, sculptor, performance or any other type of artist, we have the expertise to bring your artistic journey to life on the digital canvas. We will work with you to understand your vision for your website and to create a design that reflects your unique style. I will also help you to select the right images and content for your website, and to optimize it for search engines.
When your website is complete, you will have a powerful online platform to showcase your work and to connect with potential clients and collectors.
Create an Artist's Website – Create a Stunning Website
Here are some of the services I offer:
Art websites for artists, custom design and development
• Content creation and management
• Search engine optimization (SEO)
• Social media marketing
• Website maintenance and support
• Custom Domains.
All-In-One Artist Websites
We are confident that we can help you create a website that will help you achieve your artistic goals. Contact us today to learn more about my services."
Info@artmiamimagazine.com
Here are some additional points you can mention in your website to offer your art services:
• Highlight your experience working with artists of different disciplines.
• Websites for artists to show their work
• Mention some of the features that you typically include in artist websites, such as a portfolio section, a blog, and an online store.
• Offer to provide a free consultation to discuss your client's needs and goals.
• Mention your rates and your availability.
• Tailored Designs: We believe in the power of individuality. Our websites are custom-tailored to suit your artistic style, ensuring that your online portfolio stands out from the crowd.
• Visual Impact: We understand that visuals speak louder than words. Our designs prioritize impactful imagery, allowing your artwork to take center stage and leave a lasting impression on visitors.
• Intuitive Navigation: We ensure that your website is user-friendly and easy to navigate. Our streamlined layouts and intuitive menus make it effortless for visitors to explore your portfolio and find exactly what they're looking for.
• Mobile Optimization: In today's mobile-driven world, it's crucial to have a website that adapts seamlessly across all devices. Our artist websites are fully responsive, guaranteeing an optimal viewing experience on smartphones, tablets, and desktops alike.
• E-commerce Integration: If you're interested in selling your artwork online, we can seamlessly integrate an e-commerce platform into your website. Showcase your pieces and enable secure transactions, opening up new opportunities to monetize your talent.
• Social Media Integration: Your online presence extends beyond your website. We incorporate social media integration, allowing you to connect your website with your social platforms and expand your reach to a wider audience.
• Personalized Support: We're committed to your success. Our dedicated support team is always available to assist you with any technical issues or updates, ensuring that your website remains in perfect shape as you continue to grow as an artist.
Unlock the true potential of your artistry with an artist website that embodies your creativity. Stand out from the crowd, showcase your talent, and connect with art enthusiasts worldwide. Contact us today to embark on an unforgettable digital journey!
Website Platforms:
Magento2
WordPress
Squarespace
Wix