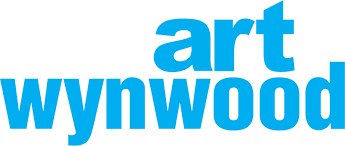 ART WYNWOOD ANNOUNCES NINTH EDITION WITH OVER 50 INTERNATIONAL GALLERIES PRESENTING WORLD-CLASS BLUE CHIP, MODERN AND CONTEMPORARY ARTWORK
Presidents Day Weekend
Thursday, February 13 – Monday, February 17, 2020
MIAMI, FL – (February 3, 2020) – Art Wynwood, the premier winter contemporary art fair produced by Art Miami, will return for its ninth edition at Herald Plaza on Biscayne Bay in Downtown Miami. The fair will open on Thursday, February 13th with a VIP Preview benefitting the Institute of Contemporary Art, Miami (ICA Miami) before opening to the public over Presidents Day Weekend – Friday, February 14th through Monday, February 17th, 2020. Since 2012, Art Wynwood has been South Florida's leading destination for contemporary and modern art. The fair offers collectors the opportunity to acquire curated works from emerging talent in the contemporary market, mid-career artists, and blue-chip contemporary, post-war and modern masters and features an elevated array of murals, pop surrealism, street art and other genres. Additionally, for the second year, the world-renowned Miami Yacht Show will be adjacent to Art Wynwood. The in-water display of new and pre-owned vessels will showcase the most extraordinary and uniquely designed yachts and superyachts from the world's foremost custom boat builders.
Art Wynwood 2019 attracted key collectors, curators, art advisors, designers, and art aficionados from around the world. On the heels of the successful Art Miami and CONTEXT Art Miami fairs, Art Wynwood 2020 is expected to draw prominent attendees to the waterfront destination with a diverse selection of artwork presented by over 50 galleries from more than a dozen countries, including France, Canada, the Netherlands, England, Italy and the United States.
Visitors can expect a collection of new exhibitors — Galleria Arte Martinelli will present a group of works by established international artists, including a 1964 water-paint on canvas by Lucio Fontana, an artist known for breaking through the two-dimensionality of the traditional picture plane. In addition, The Bonnier Gallery will present an exceptional collection, including "Section," a 1985 piece by American artist Robert Ryman, and Cy Twombly's 1952 piece, "Still Life With Doorknob." Lelia Mordoch Gallery will present Jose Arellano (b.1977), a Miami-based sculptor who creates interactive visual semblances from museum board and xylene-based acrylic paint. Additional new exhibitors to look forward to include Pontone Gallery, Burgess Modern and Contemporary, Galerie Brésil, HOFA Gallery and Mark Borghi Fine Art among others. Art Wynwood's highly anticipated 2020 edition is set to debut a mix of new special projects, ranging from modern to contemporary art, alongside the main section. Mark Borghi Fine Art will curate a special installation of works by Chakaia Booker in conjunction with a VIP Reception for ICA Board Members during the VIP Preview. Special project highlights include Pontone Gallery's presentation of the sculptural work of Pablo Atchugarry in addition to works by Lee Lee Nam. ArtLabbé Gallery will present Amelia Campino, Ca'D'Oro will present David Datuna and Burgess Contemporary will showcase a series of paintings by Marcus Jansen. Additionally, Long-Sharp Gallery returns to Art Wynwood with a special presentation of rare hand drawings by Andy Warhol that has never been exhibited in the United States, a new monumental sculpture by artist Jason Myers and works from Picasso to Pop.
PARTICIPATING GALLERIES Analog Contemporary, Philadelphia | Anthony Brunelli Fine Arts, Binghamton | Archeus / PostModern, London | ArtLabbé Gallery, Coral Gables | Avant Gallery, Miami | Bel Air Fine Art, locations worldwide | Blink Group Projects, Miami | BOCCARA ART, New York | Burgess Modern & Contemporary, Ft. Lauderdale | C Fine Art, New York | Cernuda Arte, Coral Gables | Clark Gallery, Lincoln, MA | Contemporary Art Projects USA, Miami Beach | Contessa Gallery, Palm Beach | Dane Fine Art, Philadelphia | Eternity Gallery, Miami | Evan Lurie Gallery, Carmel, IN |
FREDERIC GOT, Paris | Galería Casa Cuadrada, Bogotá | Galerie Brésil, Sao Paulo | Galerie De Bellefeuille, Montreal | Galerie le Capricorne, Saint Paul de Vence | Galleria arte Martinelli, Lodi | Galleria Ca' D'Oro, Miami | Galleria Stefano Forni, Bologna | Gallery AE, Seoul | Gallery Tableau, Seoul | Graeme Jackson, Boca Raton | HOFA Gallery, Los Angeles | Janus Gallery, New York | Jasa Fine Art, Miami | Latin Art Core, Miami | Laurent Marthaler Contemporary, Montreux | Lelia Mordoch Gallery, Paris | Liquid art system, Capri | Liz Clement Contemporary, New York | Long Sharp Gallery, Indianapolis | MAC Art, Ft Lauderdale | Mark Borghi, New York | Mark Hachem, Paris | Masterworks Fine Art Gallery, Oakland | Miami Art Society, Miami | ModArt Gallery, Miami | Modern Marvel, New York | Okay Spark, Norfolk | Oliver Cole Gallery, Miami | Peimbert Art Gallery, Los Angeles | Pontone Gallery, London | Projects Gallery, Miami | Robert Fontaine Gallery, Miami Beach | Sponder Gallery, Boca Raton | Super Buddha, Miami | The Bonnier Gallery, Miami | The Lawley Art Group, Dallas | Waltman Ortega Fine Art, Miami | Wanrooij Gallery, Amsterdam | Yuan Ru Gallery, Taipei IMAGES Download select high resolution images of the Fair and featured artworks here. 2020 VIP PREVIEW BENEFACTOR The INSTITUTE OF CONTEMPORARY ART, MIAMI (ICA MIAMI) is dedicated to promoting continuous experimentation in contemporary art, advancing new scholarships and fostering the exchange of art and ideas throughout the Miami region and internationally. Through an energetic calendar of exhibitions and programs, and its collection, ICA Miami provides an important international platform for the work of local, emerging, and under-recognized artists, and advances the public appreciation and understanding of the most innovative art of our time. The museum is deeply committed to providing open, public access to artistic excellence by offering year-round free admission. icamiami.org SPONSORSHIPS
● Artsy.net is the official online partner of Art Wynwood. Art enthusiasts can use Artsy to browse exhibitor booths, make inquiries on available art works and access fair information online via Artsy.net and the Artsy app for iPhone & iPad. Artsy's exclusive online previews will launch in advance of the fair with a special first-look for press and VIPs. artsy.net
● JW Marriott Marquis Miami & Hotel Beaux Arts Miami – Official Luxury Hotels of Art Miami will both host special installations in their lobbies highlighting works from participating Art Wynwood galleries from around the world.
● ArtRageous Kids Center Organized by the Miami Children's Museum, the ArtRageous Kid's Center provides hands-on, interactive art discovery projects for children aged 4 – 12 years during show hours. Activity stations will focus on the visual art forms, such as ceramics, painting, sculpting and
printmaking. For information, please contact Anais at 305-373-5437 ext 124 or arodriguez@miamichildrensmuseum.org 2020 SPONSORS AND PARTNERS The official Art Wynwood 2020 champagne sponsor is Moët & Chandon and the official vodka sponsor is Tito's Handmade Vodka. The official luxury hotel partners are JW Marriott Marquis Miami and Hotel
Beaux Arts Miami. Additional partners and sponsors include: Boca Raton Museum of Art, Perez Art Museum Miami, FIU Jewish Museum of Florida, FIU Patricia & Phillip Frost Art Museum, LOWE, Miami Children's Museum, Wolfsonian FIU, HistoryMiami Museum, Culture Owl, The Bass, NSU Art
Museum, LocustProjects, Museum of Contemporary Art North Miami, GROSS, Oolite Arts, Miami Art Dealers Association, Wynwood Miami, Resort World Bimini Bahamas, Turon Travel, Bourlet Art Logistics, Concrete Beach Brewery, TUUCI, Lombardi Properties, Harvard Business School, The
Wynwood Building, Goldman Properties, Wynwood Walls, Joey's, Wynwood Kitchen & Bar, Boulud Sud, Miami International Film Festival, Midtown Oyster Bar, Salumeria 104, Spuntino Catering, Perry
J. Cohen Foundation, LOQI, The Art Newspaper, Art + Auction, ArtFacts.net, Miami Art Guide, Miami
Herald, Venü, Art Circuits, WLRN, Miami New Times, Selecta Magazine, Haute Living, Hyperallergic,
ArtNexus, ArtPulse, ArtDistricts, New York Observer, Whitewall and Around Town Arts & Culture
Magazine.
HOURS AND LOCATION
Fair Hours:
Opening Night VIP Preview: Thursday, Feb. 13: 6PM – 10PM
General Admission:
Friday, Feb. 14 – Sunday, Feb. 16: 11AM – 7PM
Monday, Feb. 17: 11AM – 6PM
Location: The Art Wynwood Pavilion, One Herald Plaza @ NE 14th Street, on Biscayne Bay between the Venetian
Causeway & MacArthur Causeway, Downtown Miami
TICKET INFORMATION
One Day Ticket: $35. Multi Day Ticket: $60. Seniors 62+ and Students 12-18 years: $20. VIP Preview Ticket: $200. For further information or tickets, please call 1.305.517.7977, email info@artwynwood.com or
visit artwynwood.com.
PRESS REGISTRATION
Visit www.artwynwood.com/press-registration or email artwynwood@carmaconnected.com.
VIP RELATIONS, MARKETING, SPONSORS + PARTNERS
Pamela Cohen, Director of Marketing, VIP Relations & Sponsorship
Pamela@art-miami.com
(561) 322-5611
MEDIA RELATIONS
Carma Connected
artwynwood@carmaconnected.com
(305) 438-9200