'It's important to listen to artists': A roundtable on current gallery models
To understand young galleries' priorities today, Brian Boucher spoke with Hua Xiaochan of Hua International; Isabella Ritter and Katharina Schendl of LambdaLambdaLambda; and Kendra Jayne Patrick
by Brian Boucher
The world has officially entered a post-pandemic era. The Chinese government discontinued its Covid lockdowns 6 months ago, and US President Joe Biden lifted the COVID-19 state of emergency this month. Dealers have returned to a more customary schedule of exhibitions and art fairs, and, for many, sales are steady: According to The Art Market Report 2023 published by Art Basel and UBS, the market has grown to higher than its pre-pandemic level, partly driven by a 7% increase in dealer sales.
One intriguing finding from the report was that despite challenging factors including rising rents, an increasing number of galleries have locations in more than one country. While in 2021, almost 95% of dealers operated from only one location, a year later, just 71% fit that description. Art Basel recently convened a Zoom roundtable among the founders of three young galleries who reflect this trend to find out what drove them to begin a business in uneven times, what their greatest challenges are, and how they came to have their distinctive footprints.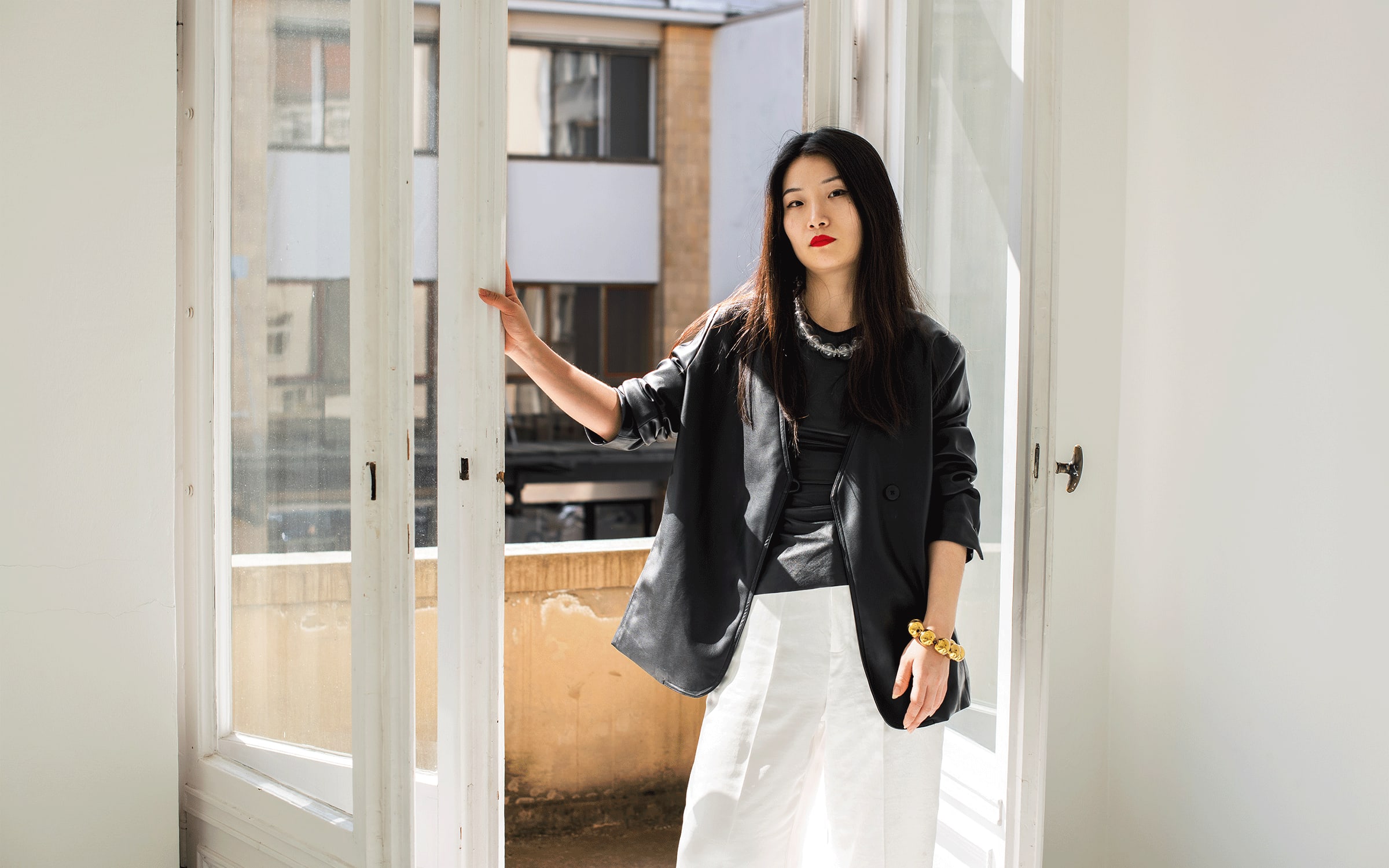 Founded in 2020 by dealer Hua Xiaochan and her husband Klaus Dierkes, Hua International simultaneously opened spaces in Berlin and Beijing. The gallery currently has a roster of just two but organizes shows with international artists.
LambdaLambdaLambda was founded Austrian duo Isabella Ritter and Katharina Schendl in 2015 in Pristina, Kosovo, becoming the city's first international contemporary art gallery. They also show regularly at La Maison de Rendez-Vous, a shared space in Brussels they established with Misako & Rosen (Tokyo) and Park View / Paul Soto (Los Angeles), and opened a second, larger Pristina space in 2022.
Kendra Jayne Patrick's gallery began as an itinerant space in New York in 2017 before establishing a permanent location in Bern, Switzerland. She was one of the first dealers without a long-term space to show at Art Basel when the fair changed its requirements for participation.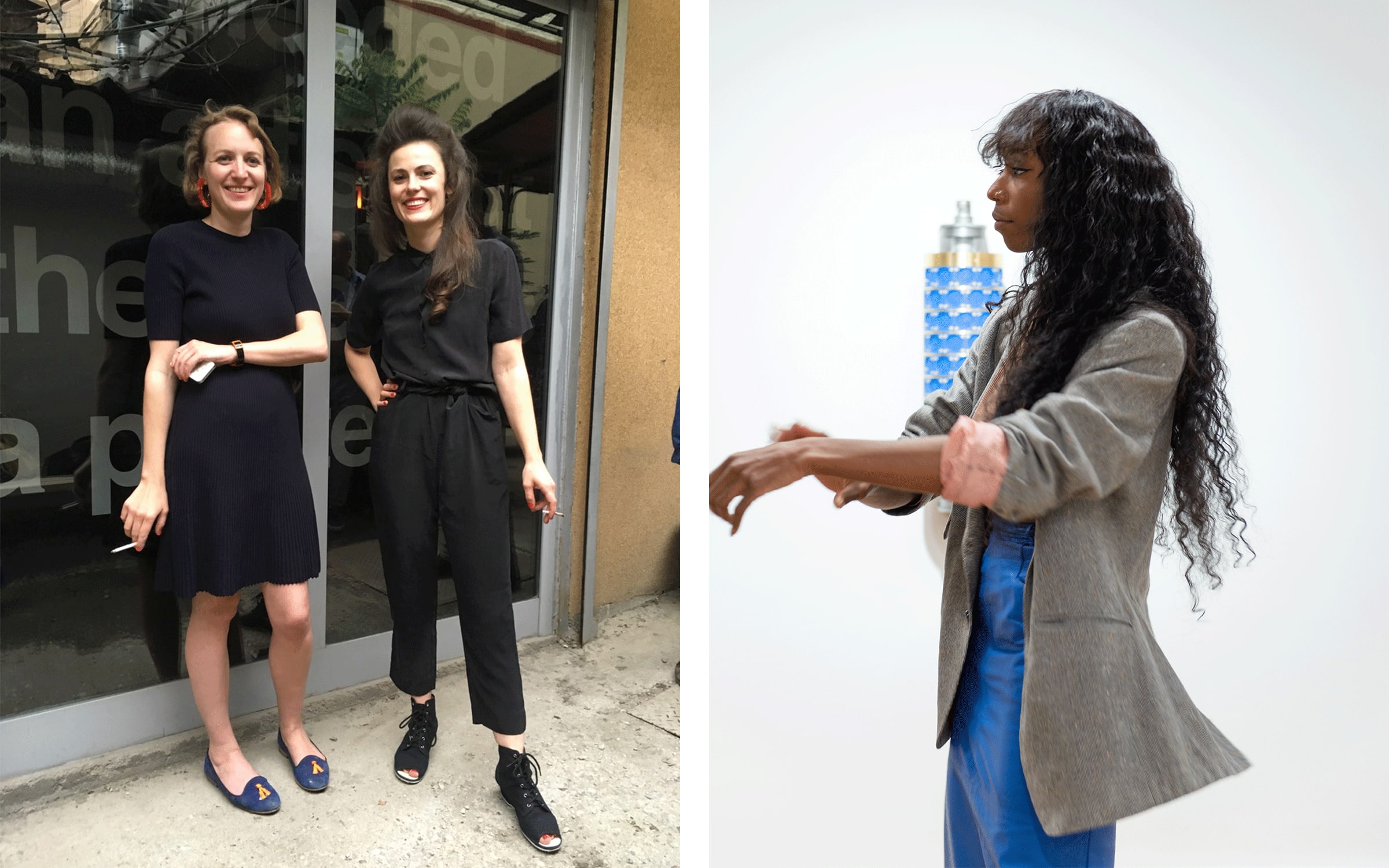 Art Basel: You're all young galleries that started in the last 8 years. By all accounts, it's an increasingly difficult environment. What drove you to start a business in these times, and how are you faring as we enter a post-pandemic moment?
Isabella Ritter: Is there ever a good moment to start a gallery? We didn't think about whether it was a good moment, but rather just went for it.
Katharina Schendel: The art scene in Kosovo was also vibrant and interesting to us.
Hua Xiaochan: We are a pandemic baby; we opened in September 2020. I had worked as an artist and at a gallery, and I was thinking, 'What am I going to do to continue my concepts?' We found great places in Berlin and Beijing. That led to the decision.
Isabella Ritter: It must have been difficult in China because [Covid lockdowns were] so much stricter.
Hua Xiaochan: The first year and a half, it was better than Europe. There weren't lockdowns and we were able to make sales and open exhibitions. Last year was a disaster. The Chinese part of our business saved our ass a little bit. People couldn't travel, so they had time and money to spend.
Kendra Jayne Patrick: I started a gallery for the reasons a lot of people do: because you have something to say. I wouldn't say my gallery focuses on political art per se, but I choose artists who are plugged in to what is going on and have opinions. It's quite a turbulent time in terms of the economy of the art world but an important time to be listening to artists, to what they want to express about our 21st-century experience.
Can you each talk about how you curate your program? How do artists come to join the gallery? Do you emphasize a varied program, or one that is more focused?
Isabella Ritter: We show local artists, though our idea was always not to be ghettoized. We are interested in artists with idiosyncratic practices, and have kind of a wild mix between local artists and those from elsewhere.
Katharina Schendel: In terms of age, we also represent the estate of an artist who was 80 when he died, and the youngest artist we represent is in his 20s.
Hua Xiaochan: I work with a super-young generation – my generation – born after 1990 and now in their 20s and 30s, and I'm looking for even younger artists. Curators and artists introduce artists to me. My program is still small because of the pandemic, because I think it's important to meet in person, but now I can fly to meet artists. I use Instagram for research and I visit museum shows. We are working to build up a program that is not just comprised of young artists.
Kendra Jayne Patrick: I do a lot of Instagram research but at this stage there are more introductions from collectors and other gallerists, and opportunities to meet someone interesting. As for how the program comes together, even when I'm showing older artists, I think of the art that I show from a post-Internet perspective, being from a generation who are always thinking of themselves via the internet.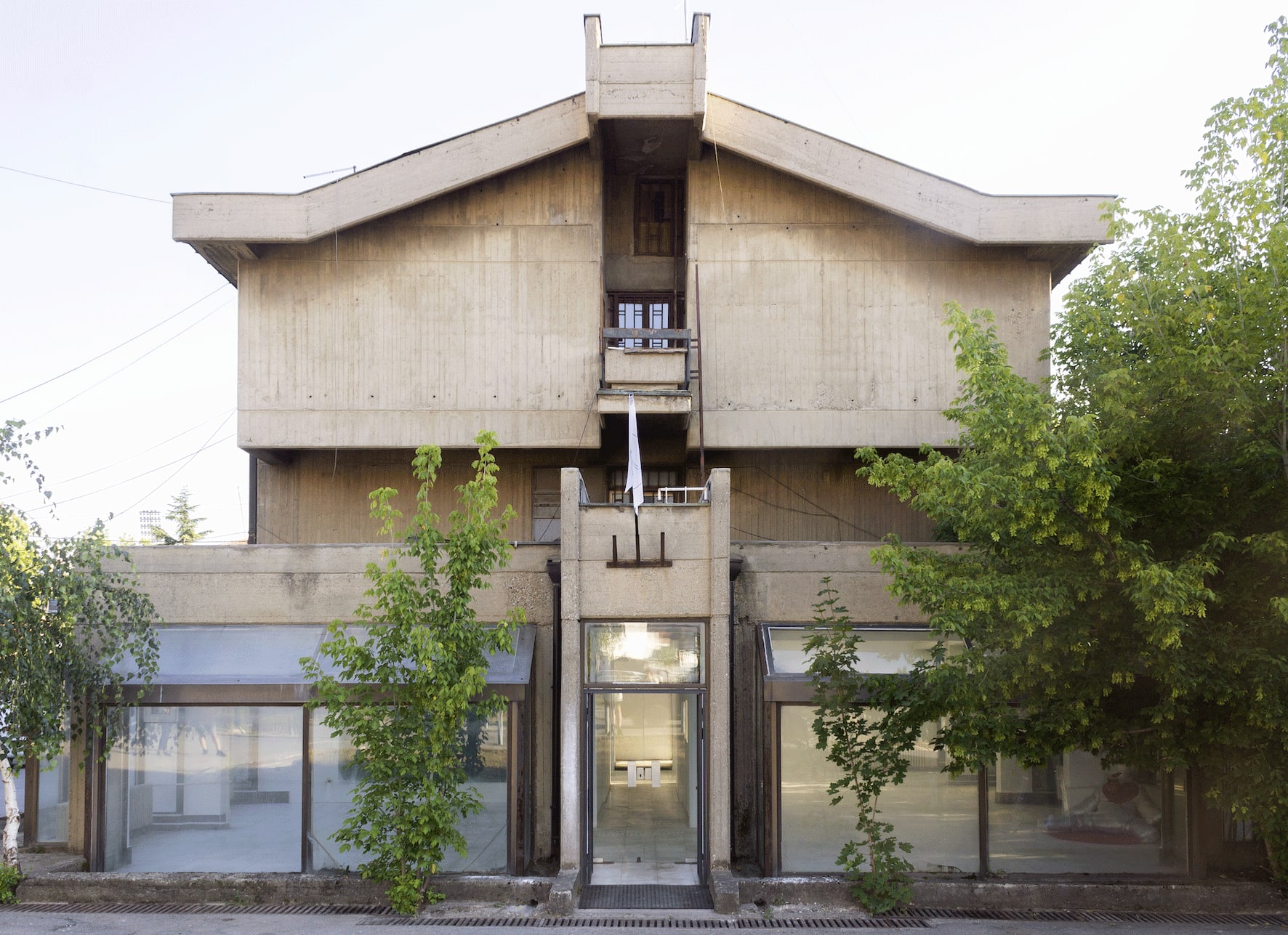 Where are your collectors from in terms of generation and geography? What is the balance between how you develop your collector base through online presentations, in your home cities, and at art fairs?
Kendra Jayne Patrick: That's an interesting question for a lot of reasons. I came to the art world without a war chest or long-term family relationships in the art world, so collecting collectors for me has been a strange path. I started my program in 2018 but I began making shows in established art galleries. For example, [New York dealer] Stefania Bortolami said, 'Why don't you do a show in my viewing room?' Other galleries were quite generous. Their generosity allowed me to build relationships.
Hua Xiaochan: Most of my Chinese collectors are under 30 years old. Most are well educated and they have very avant-garde tastes. European collectors are very slow, Chinese collectors are very fast. Some of our Chinese collectors buy from every exhibition – they want to grow with you.
Isabella Ritter: Since we are now in our 8th year, we have done fairs in all sorts of places, so we have quite a global collectorship. We have some experience with Asian, American, South American, and Australian collectors, and it's interesting to see the difference in culture and buying behavior. In Europe, it's more of an 'Old World' idea. People take their time. If you don't do anything to disturb the relationship, people support you. It just takes a while. But I should add that a big portion of our collectors are institutions and they are slower than any European collector!
What are your greatest challenges in this moment?
Hua Xiaochan: The greatest challenge is to balance everything. We have been open only 3 years and we already have two locations. We need to build up a better and stronger program as soon as possible. If you get more artists and exhibitions, you get more investment. I also need to build my team. Because I have two locations, I need two teams.
Isabella Ritter: It's a little like this for us as well. Who do you show where? How do you time exhibitions with art fair schedules? We have already reduced our art fair participation because preparation takes so much time, or the projects are too big for a fair so it makes sense to do it as an exhibition.
Kendra Jayne Patrick: For me, too, balance is a challenge. I cut my teeth in New York and now I'm here in Switzerland, which has made me only more committed to making shows in both settings. Having cross-cultural and international conversations is really important to me. I'm trying to stay lean. It feels like being nimble is the only way to survive – being open to doing things differently, in a setting you wouldn't have considered.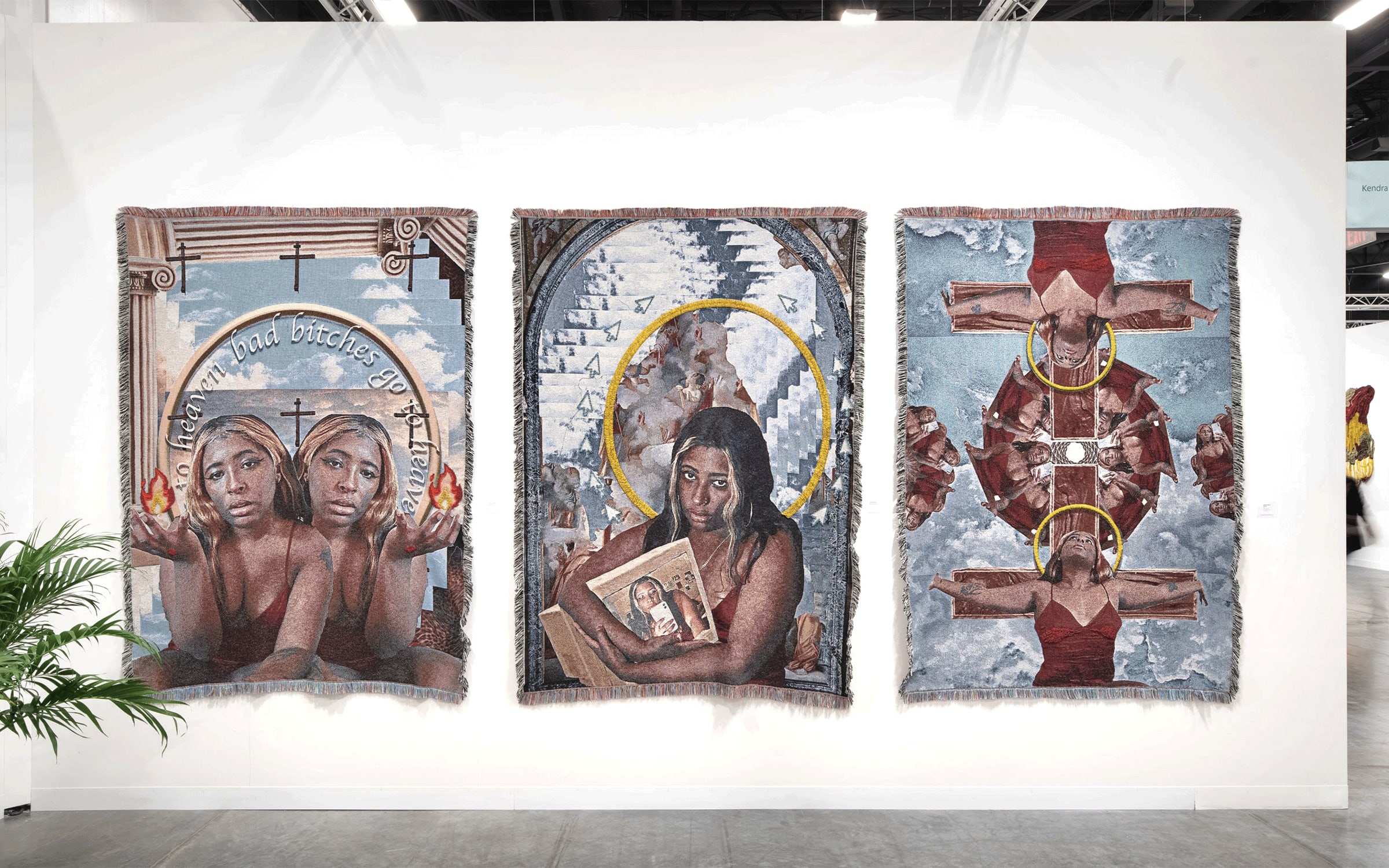 You all have interesting stories to tell in terms of place. Why did each of you think it was necessary to have your distinctive footprint?
Isabella Ritter: It's quite evident that in Kosovo there is no art market happening, so for us it was important to be in a more central place, to show the artists we work with to a bigger audience than at an art fair.
Hua Xiaochan: Since I'm Chinese, I chose Beijing, but also Berlin, where I live. They are both capital cities. Also, both are much more open-minded to culture. There is much potential. But the two cities were never connected; there was no gallery that bridged both cities.
Kendra Jayne Patrick: My partner is Swiss, and we were in New York and the pandemic hit and we were like, 'We're going to Switzerland.' I do remember agonizing a bit in 2021 when things opened up. I was ready for a permanent location but wasn't sure where. I considered Basel, but Bern makes sense. The Swiss can be down on Bern in the same way that New Yorkers can be down on Washington, DC. It's slow but it's beautiful. As for my space, there is something a bit cozy about it, which feels important to me. I want visitors to feel excited to talk and share about art.