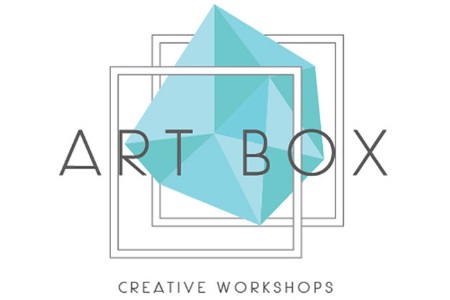 Art Box
The idea behind Art Box was inspired by the current lack of enthusiasm in kids for hands-on, artistic activities.
Mayfair in the Grove
2911 Grand Avenue
Suite 400E
Coconut Grove, FL 33133
Phone: 305-778-1270
Email: sofia@artboxmiami.com
KIDS ART CLASSES
Here at Art Box, we have lots of ways for your kids to have fun and explore their creativity!
From In-Studio Lessons to At-Home Lessons and even Video Lessons, we have something for every style of learning.
ADULT ART CLASSES
Our Art Therapy workshops are open to absolutely anyone! While we believe that all forms of art are therapeutic, these workshops are specifically designed with an emphasis on the healing and meditative qualities of art-making.
TEENS ART LESSONS
Art Box's Portfolio Prep program is designed to cater to all students, no matter what their personal goals are or what the requirements and specifications of their application may be. Our experienced and qualified staff works with all levels, from 12 year old students applying for magnet programs to high school graduates looking to achieve a college level body of work.

Sofia Art Academy
Teaching classical art classes since 1993
(305) 949-1617
info@artacademymiami.com
Sofia Art Academy is a classical-style private art school, that gives a great opportunity to study fundamentals in classical drawing, painting and composition. A series of tasks (cast drawing, cast painting, drawing and painting from still lifes and live models) are done through levels by a student. Students must complete each task to the instructor's satisfaction before progressing to the next. As students acquire each skill with strong emphasis placed on accurate observation and construction of proportion, shape, tonal value and color, new and more challenging projects are assigned. This system is referred to as "academic training with systematic progression" or "systematic teaching and learning."
Main Program
We offer individually-based classes for children and adults
Sofia Art Academy's program is very unique. It's based on traditional teaching methods of European special art schools for kids, colleges with BFA and universities with MFA programs, all in one. Just like in traditional, nineteen-century's art ateliers, we offer the opportunity to study classical drawing and painting techniques with master artists. Our program developed to enable students to gradually build very strong fundamentals in academic style, from beginner to professional level.
Sofia Art Academy offers four-level program for different age categories:
Kids – ages 5-9
Kids to Teens – ages 9-13
Teens to Adult – ages 13 and Up
Short description of levels:
Beginning level
Constructive drawing and painting of simple objects and forms, sculptures, and still lifes. Introduction of composition (Creative imagination).

Second level
Constructive drawing and painting of complex objects and forms, sculptures, and still lifes. Basics of composition (Creative imagination).
Third level
Constructive drawing and painting of complex objects and forms, sculptures, and still lifes. Basics of composition (Creative imagination).
Fourth level
Constructive drawing of human muscle anatomy, head, torso and full figure. Life models portrait and figure drawing and painting.
Advance composition (Creative imagination).
After completing all four levels students enter
Master's levels 1, 2 and 3
Advance figure drawing and painting. Study and development of figurative and stylized compositions.
Teens Art Lessons
Painting with a Purpose
Painting with a Purpose Give Back Program.
The founders of Painting with a Twist met while giving back to their local community and that commitment to give back lives on through our Painting with a Purpose Program. Each month, our studios across the country host Painting with a Purpose events in collaboration with local non-profit organizations where proceeds from the event go back to the organizations. To date, we've raised nearly 7 million dollars for local non-profits such as Habitat for Humanity, Multiple Sclerosis, Odyssey House, and the Vera Bradley Breast Cancer Foundation.
Miami Design District
7657 Biscayne Blvd Miami, FL 33138
WE ARE NOW LOCATED 2ND FLOOR OF 7699 BISCAYNE BLVD

Creative Cove
6998 SW 47th Street Miami, FL 33155
(786) 391-2354
Luly@creativecove.net
creativecove.net
Miami's first Arts and Craft Studio in the heart of the Bird Road Art District
Offering Birthday Celebrations + Private Events for Kids and Adults
Creating a one of a kind experience through Arts and Crafts
Book us for your next event!
Birthday Parties starting at 4 year olds
Bridal Showers
Baby Showers
Corporate Events
Team Building
Girls Night Out
School fundraisers
AND MORE!
After School Kids Craft Club
Ages: 6 years old – 12 years old | Cost: $96 per month $24 per class
** includes most project materials
** siblings welcome and discounted 10% if in the same household
Once a week class: You can choose Tuesday or Thursday 3:30pm | 1 hour -1.5 hour
We are starting with the month of September as virtual and will make decisions on in person after school programming at a later time.
Material List will be emailed to you for basic art materials for purchase. We will also we sending out materials for projects to your home. Please indicate if you prefer pick up or delivery when signing up.
Luly
Hi! I'm Luly! I am the creative director and owner of Creative Cove. My infatuation with the Arts started at a young age painting the hallways of my parents home (this was before washable markers) that blossomed into a genuine appreciation and passion for the Arts. Creative Cove is all about fun, adventure, inspiration and new experiences. We strive to create a one of kind experience for your little artist through our programming ( minus the painted walls) I hold a Bachleor's of Fine Arts from Corcoran College of Art + Design in Washington DC, and a Master's in Fine Arts from the Cranbrook Academy of Art in Michigan.
My background is in teaching college level sculpture and special needs art K-8th grade. Before opening Creative Cove, I worked as part of the Display team at Anthropologie transforming everyday materials into magical displays. These life experiences has helped me develop my expertise and I am so proud we are able to share it with you and your families!
"I believe everyone is creative. Creativity is about learning to use your senses, and giving yourself the gift of time to play and discover. "
— LULY , OWNER OF CREATIVE COVE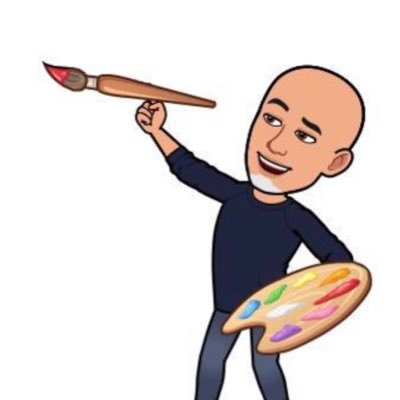 ROGER MARI ART
The Palms at Town & Country
8306 Mills Dr, Miami, FL 33183
(305) 270-8284
Small group settings, beginners class to draw and start to paint in acrylics, quick and simple classes to build up their confidence to advance.
I enjoy teaching students and help them to advance. I do also learn from them, we exchange ideas if the student shows interest I can help them to be ready for his/her first exhibit.
What is your typical process for working with a new student?
We start with simple forms and expand drawing technics then we start advancing to nature or any project the student wishes to do
Student needs to start a Sketchbook, HB, 2B, 6B pencils, Eraser.
What education and/or training do you have that relates to your work?
74-78 Valle Abierto School (Art after school program) Venezuela
84-86 Higuera Institute, Venezuela
86-88 Cedi-art, Venezuela
89-2000 Move to Miami USA and work alone
2017-18 Portrait Work with Maestro Abdon J Romero, on an atelier School setting.
2018-19 Figure Painting and drawing with Maestro Jesus Emmanuel Villarreal, on an atelier School setting.
2019 Figure and portrait Drawing or painting with live model Art Florida Academy, open studio setting.
2019 May 24-26 Figure painting Workshop with Maestro Jesus Emmanuel Villarreal.
2019-2020 weekly drawing schedule with a live model at Art Florida Academy, Sonia Hidalgo Studio.
2019-2020 drawing biweekly schedule with a live model at Alejandra Goldberg and Edin Gutierrez studio.
Do you have a standard pricing system for your lessons? If so, please share the details here.
$25 per hour
How did you get started teaching?
Helping another artist to build up their confidence in drawing and other art technics to improve the quality of the presentation.
What types of students have you worked with?
Beginners and firstime painters.
What advice would you give a student looking to hire a teacher in your area of expertise?
Build a habit of sketching daily.
Painting Classes
Abstract Painting Lessons
Acrylic Painting
Lessons Drawing Lessons
Art Classes in Wynwood
It will be our pleasure to assist you this 2020 in our Wynwood studio/gallery
OUR LOCATIONS:
WYNWOOD – 151 NW 36 ST. MIAMI Fl 33127
PALMETTO BAY – 14115 S. DIXIE HWY #C, MIAMI FL 33176
We are located in Miami, Florida – United States of America.
Our art centers are focused on providing high-quality service & customer satisfaction.
Our art academy was founded in 2007
For more information or to reserve your spot simply email us at
Our staff is experienced and certified.
Our Gallery Studio Offers Adult & Children Art Classes ,
Exhibition Space & Artist representation
We are located in Miami, Florida – United States of America.
Our art centers are focused on providing high-quality service & customer satisfaction.
Our art academy was founded in 2007
Our staff is experienced and certified.
Our Gallery Studio Offers Adult & Children Art Classes ,
Exhibition Space & Artist representation.
Children & Teens Art Classes
Winter Break starts on November 21st 2020
All classes during winter will take place at Palmetto Bay studio
SATURDAY KIDS ART CLASSES at Wynwood resume in January
Every Saturday Morning 9:00 am to 12:00 pm
Saturday Classes are for kids 8 years old and up !
Per day pre-registration is required on Saturdays
AFTER SCHOOL CLASSES
MONDAY AFTER-SCHOOL CLASSES for kids
Monthly after-school program for kids 8 yrs old and up after 3pm
ONLINE CLASSES AVAILABLE: Painting: Acrylic & Mixed media session
Drawing: from basics to advance Sculpture: Building a vase in clayArt history: Surrealism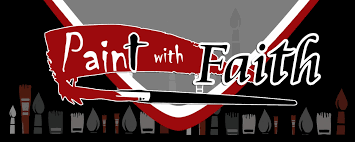 MOTIVATIONAL PAINTING CLASSES
Do you want to have a Sip and Paint? We travel to you! We offer Virtual Painting Classes. Book Now In-Person or Virtual.
THERE IS A MASTERPIECE IN YOU, WAITING TO COME OUT.
WHY CHOOSE PAINT WITH FAITH?
We are Paint with Faith. We believe you can do all things, and we want you to believe you can do all things as well. When you complete our painting class with a masterpiece, then what else could you achieve in your life with just some motivation, guidance, and just some Faith in your self. We currently offer art classes with Parks and Recreation Departments, Senior Assisted Living Facilities and Medical Companies, and Various Non-Profits for STEM and afterschool programs.
Children and Senior Citizens only $15 per person (shipping fee not included in price)
Kids love art classes and and it helps them express who they are as a creative individual. Painting classes helps seniors citizens find a new vigor for life. Paint with Faith has benefits for all ages:
• Imagination
• Faith in one's ability
• Mental clarity
• Stimulates neural development
• Enhances fine motor skills
• Enhances cognitive abilities
• Boosts drive, focus & concentration
• Wards off depression
• Visual Art Therapy
Private Parties Only $30 per person (shipping fee not included in price)
Paint with Faith Private painting classes will bring the Sip and Paint Studio to any location. Whether you want to enjoy an art class or paint party we come you
in-person or virtually.
• Birthday Parties
• Girls Night
• Marriage,Youth, Youth Ministry
• Singles Fun Night
• Summer, Winter, and Spring Camps
• College Student Life Activities
• Corporate Team Building Activities
• Business Networking
• Sorority and Fraternity Activities
There are so many ways to get involved in our PAINT WITH FAITH art classes community. Drop us a line to find out about sip and paint events, painting classes opportunity and fundraisers!
PAINT WITH FAITH

PAINTING CLASSES MIAMI
Instagram: @artclassesmiami
Contact: Ph. 1-786 406 9915
Do you need any information in English or Spanish ??
Art Center established in 2007 in Palmetto Bay at 14115 S. Dixie Hwy #C, Miami FL 33176
This art center offers art classes and workshops for adults and children, artist representation & exhibition.
Our art schools have prepared hundreds of students since established in Miami. We are proud of our record of having most students being admitted to the art magnet programs they applied.
Portfolio preparation
Children drawing classes
Children painting classes
Therapeutic art sessions
Adult painting classes
Please feel free to contact us for an appointment. We will be happy to assist you.
artacademymiami@gmail.com
1-786-406-9915
ART CENTER PALMETTO BAY
​14115 S. Dixie Hwy #C Miami FL 33176
Director:
Architect Ana Carolina Moreno
​
Instructors:
Teresa Cabello
Gigi Pons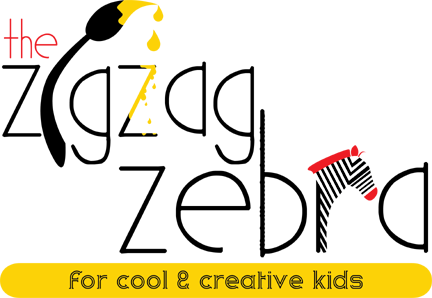 Welcome to the Zigzag Zebra art studio. We offer classes, workshops and parties for children who love art. It is a fun, creative place where kids can learn about the artists and create projects using interesting materials. Activities include drawing, printmaking, painting, sculpture and collage techniques.
At the Zigzag Zebra, we take traditional art concepts and integrate them into unique,
age-appropriate lessons. Our goal is to provide a safe, nurturing environment where children can discover the joy of art. We supply the tools and ideas, kids supply the mess!
(786) 853-1889
email: fun@zzzkids.com

The Art Shack Miami 
The Art Shack Miami – Visual Arts Classes, Courses & Creative Experiences For All Ages in Doral, Miami
9831 NW 58th St Suite 145, Doral, FL 33178
(786) 664-8893
"Creative Classes for Kids, Teens & Adults. Portfolio preparation for Magnet, Charter and college. Painting, Drawing, Sculpture, Mixed Media, Tinkering, Comic and Cartoon, Photography and much more. Private Parties & Events, including Team Building, Employee Recognition, and more. Public Workshops, Art & Wine nights, Family Classes. Host your event at our location or we come to you."
Over 14 years of experience preparing kids of all ages to apply to Magnet, Charter and College level Art Programs, with a 97% acceptance rate of our students to the best programs in town and the country. If your child is interested in an art related career, contact us to schedule a diagnostic eval.
Have an interest in Photography, Comic & Cartoon, classes for your Homeschoolers, Art & Wine events? Click the yellow button to find out more.
Enjoy Family Classes: create memories, create together!
HAVE YOU HEARD ABOUT MAGNET SCHOOLS & CHARTER ART SCHOOLS?
Have you heard about Art Magnet Schools? These are middle and high public schools consistently ranked in the top 100 public schools in the country. They have high academic standards and outstanding Art Programs. The Schools:​
DASH
New World School of the Arts
Coral Reef
Dr. Michael Krop
South Miami Middle Community School
Southwood Middle
Doral Academy
Miami Arts Studio
Miami Arts Charter (MAC)
BridgePrep Academy of Arts and Mind
South Miami K8 Center 
Arthur & Polly Mays Conservatory of the Arts
Using our 11 years of experience preparing kids, we coach your child in creating a unique and original portfolio, and prepare him or her in audition and interview techniques. Former students in DASH and New World share their experiences and give additional tips. Additional coaching via email and text is available 5 days a week. Call or email to schedule a 1.5 hour class  diagnostic interview to apply ($36.50).