John Baldessari — www.baldessari.org Rather than speckling the Internet with colored dots, Baldessari's site uses information trees to create an interactive menu for visitors wanting to find out more about the veteran painter. It takes...
--- ART MIAMI RETURNS FOR 29TH EDITION ALONG WITH 7TH EDITION OF CONTEXT ART MIAMI, FEATURING INTERNATIONAL GALLERIES, INVESTMENT QUALITY BLUE CHIP & CONTEMPORARY WORKS, INNOVATIVE SPECIAL PROJECTS AND PHILANTHROPIC PARTNERSHIPS. December 4 – 9th, 2018 (MIAMI,...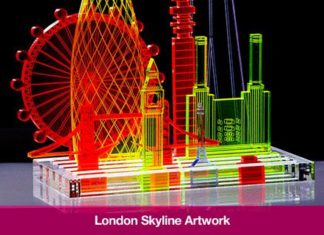 ALL ABOUT ACRYLIC FOR YOUR ARTWORK Acrylic plastic is highly prized for its easy workability and its clarity. In fact, clear acrylic plastic transmits light better than regular glass.
Instants by Consuelo Castañeda Instants by Consuelo CastañedaJuly 12 – September 12, 2018 Dot Fiftyone Gallery is pleased to announce INSTANTS, a solo exhibition featuring recents works by Consuelo Castañeda. The exhibition opens on July 12 and...