Exclusive: Uzo Aduba talks Lynn Nottage's New Play 'Clyde's'
Dec 31 Written By Wilson Morales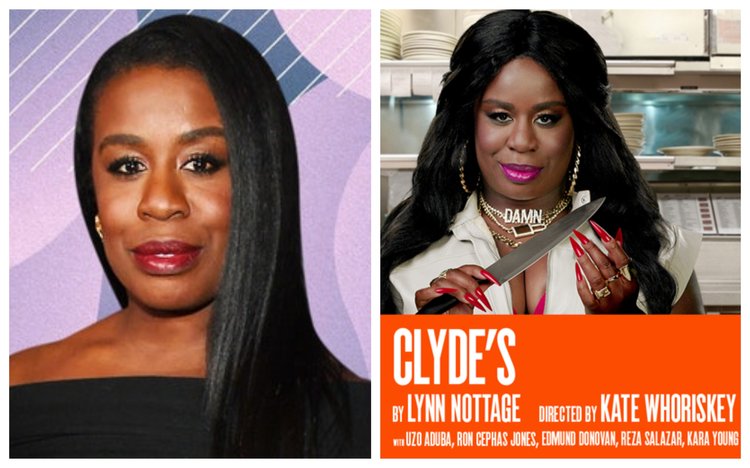 Currently playing at the Hayes Theater aka Second Stage Theater is Clyde's, the new play from Lynn Nottage and starring Emmy Award winners Uzo Aduba and Ron Cephas Jones, along with Kara Young, Reza Salazar, and Edmund Donovan. The play has a limited run until Jan. 16, 2022.
In this stirring new play from the team of two-time Pulitzer Prize winner Lynn Nottage and director Kate Whoriskey (Ruined, Sweat), a truck stop sandwich shop offers its formerly incarcerated kitchen staff a shot at reclaiming their lives. Even as the shop's callous owner tries to keep them under her thumb, the staff members are given purpose and permission to dream by their shared quest to create the perfect sandwich.
For Aduba, who is best known for her role as Suzanne "Crazy Eyes" Warren on the Netflix original series Orange Is the New Black and won two Emmy Awards for her performance as well as winning another Emmy Award for her role as Shirley Chisholm in the Hulu miniseries Mrs. America, this is her return to theater after years doing on-screen work. In 2021, she had the lead role in the fourth season to HBO's In Treatment and was also featured in Amazon's anthology series 'Solos.' In film, she appeared in Angel Kristi Williams' Really Love, which is on Netflix and most recently National Champions, opposite Stephan James. That film is currently in theaters.
BlackFilmandTV.com caught up with Aduba as she spoke about her work in Clyde's.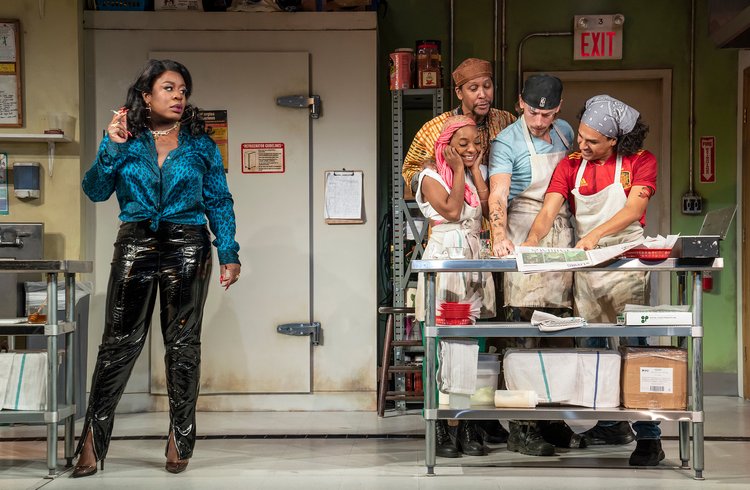 How long has it been since you've been on stage and what attracted you to this project?
Uzo Aduba: The last time I did a play was 2017. With this project, it was the story. Lynn Nottage. I opened the binder and the first page it said, "Clyde's by Lynn Nottage," who I've been a fan of since God was boy. She's one of our, not just our black people, but globally, the world of all people, one of the finest writers who have ever existed. In terms of her ability to capture story. I think she does such an wizard job of centering women, strong women, who are complexed, complicated, and who are more than just the surface narratives that exist.
With this show, was it like riding a bike. Exercising muscle memory to being back on stage and being ready to do it eight time a week?
Uzo Aduba: Yes, in that, like, if I haven't ridden a bike for years and years and years, and you're trying to reacquaint yourself with how to change gears and make it seamless and then you start to remind and learn.
How's working with this ensemble?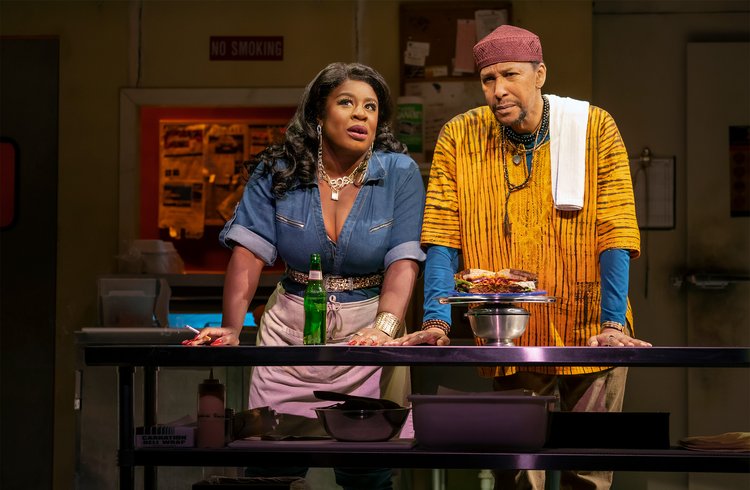 Uzo Uduba: It's amazing. Actors like Ron Cephas Jone, for example, who I've respected and love. The first time I ever saw him was in a play called The Overwhelming in 2008. I just thought he was incredible, and I had been in love with him ever since. It's been absolutely amazing. Everybody in this cast has such an incredible spirit and energy and voice and then what's really been exceptional has been watching each person's superpower come to life. Everybody has a different one in this piece and each one beautiful and exceptional. It's really been wonderful to watch them spring up, and take voice, and take center take space. A show like this with such a beautiful makeup of so many different stories and background experiences for these characters, is really great. Just love it. Kate Whoriskey was the our director and has been a longtime collaborator of Lynn's. She has such a specific great eye. she is a true artist and listener, which I think is really super important in a director. She's great.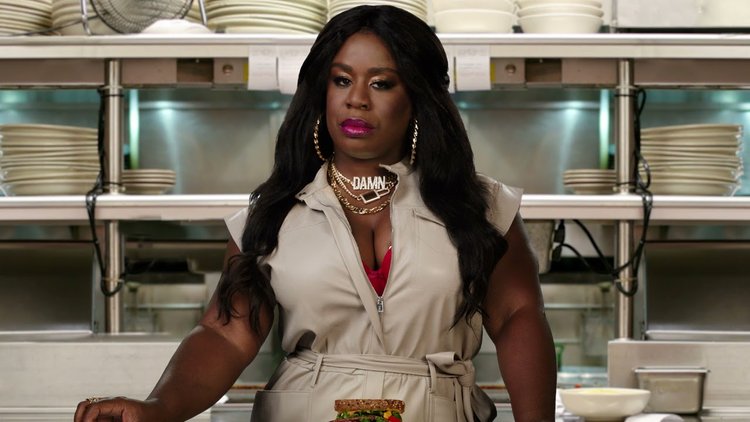 You can never stop learning, and you're constantly working, This is Broadway and you said it's been a minute since you've been back on stage. What are you learning now being back on stage?
Uzo Uduba: Take your time. Breathe. Enjoy.
What makes you say yes to the projects you take?
Uzo Aduba: Am I moved by them? Does it have something to say? Do I have something to contribute to it that I can say; that my voice can add into it? Yeah, That's my guide. The challenge of it too. Those are the reasons I would say.