Claire Breukel
Sasha Gordon paints to process the pains of prejudice
The figurative painter's first solo museum exhibition at the Institute of Contemporary Art, Miami, showcases her hyperreal self-portraits
Two years after graduating from Rhode Island School of Design (RISD), American artist Sasha Gordon's solo debuts at Jeffrey Deitch in New York and Matthew Brown in Los Angeles are followed by her first solo museum exhibition at the Institute of Contemporary Art, Miami (ICA Miami). The ground-floor exhibition features seven existing and new oil paintings that venture into the imaginary of a young queer Asian American woman, and the 25-year-old's observations and experiences of the world. Manifesting across the canvas in theatrically expressive yet pristinely detailed and hyperreal forms, Gordon's fleshy self-portraits offer windows into worlds where pervasive archetypes are questioned, dismantled, and ridiculed. Presented through imagined personas depicted as in her body (often naked and exposed), as animals and as objects, Gordon empowers these self-characterizations with the criticality needed to challenge the status quo.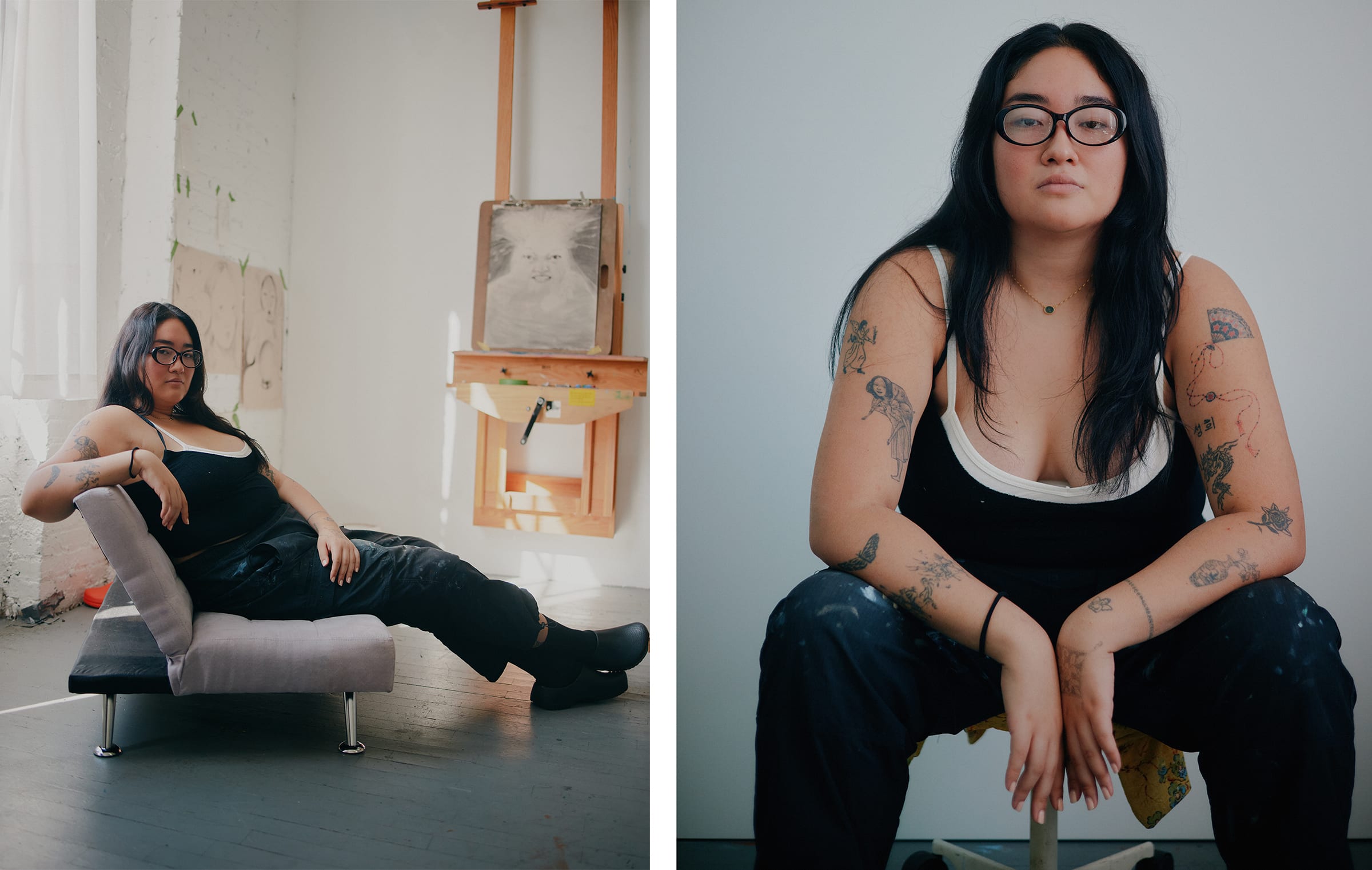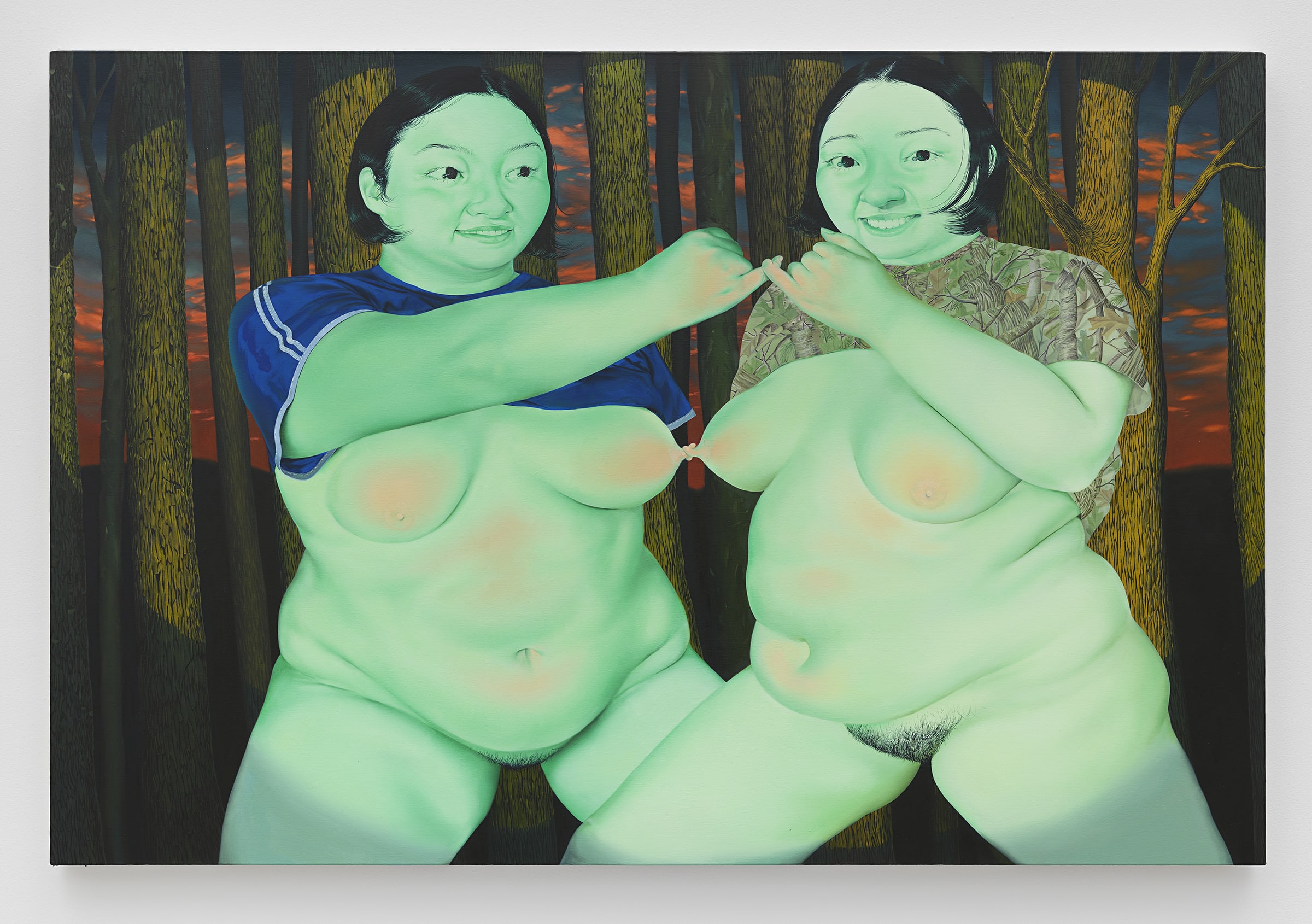 'Gordon's new paintings demonstrate meticulous detail and extraordinary inventiveness as she navigates complex personal narratives through universal concepts of identity and objectification,' shares Alex Gartenfeld, the exhibition's curator, and ICA Miami's Irma and Norman Braman artistic director.
At a time when figurative painting and the exploration of identity politics is center stage, Gordon's work and voice is poignantly positioned. Yet her early success can be contributed to the exquisite exactitude of her paintings combined with witty and candid compositions that augment contemporary sociopolitical subject matter. In Volcano (2023), a personified volcano explodes in brilliant yellow and orange light, as lava sprays and flows down the mountain to form tendrils of fiery long hair. The dark gray rock doubles as a face equally explosive with anger – eyes glaring, nose scrunched, and teeth clenched – hostile in monumental eruption. Recalling Sandro Botticelli's The Birth of Venus (1480), Gordon's painting Like Froth (2022) perches a female figure on a rock, naked and frontally exposed. Set amid stormy seas and blood-red skies, the character bluntly and perceptively stares back, creating an unnerving loop of looking. Contradicting painting traditions that positioned women as objects to be consumed, the female forms in these works are object and protagonist, subject and voyeur – unapologetic in their rage.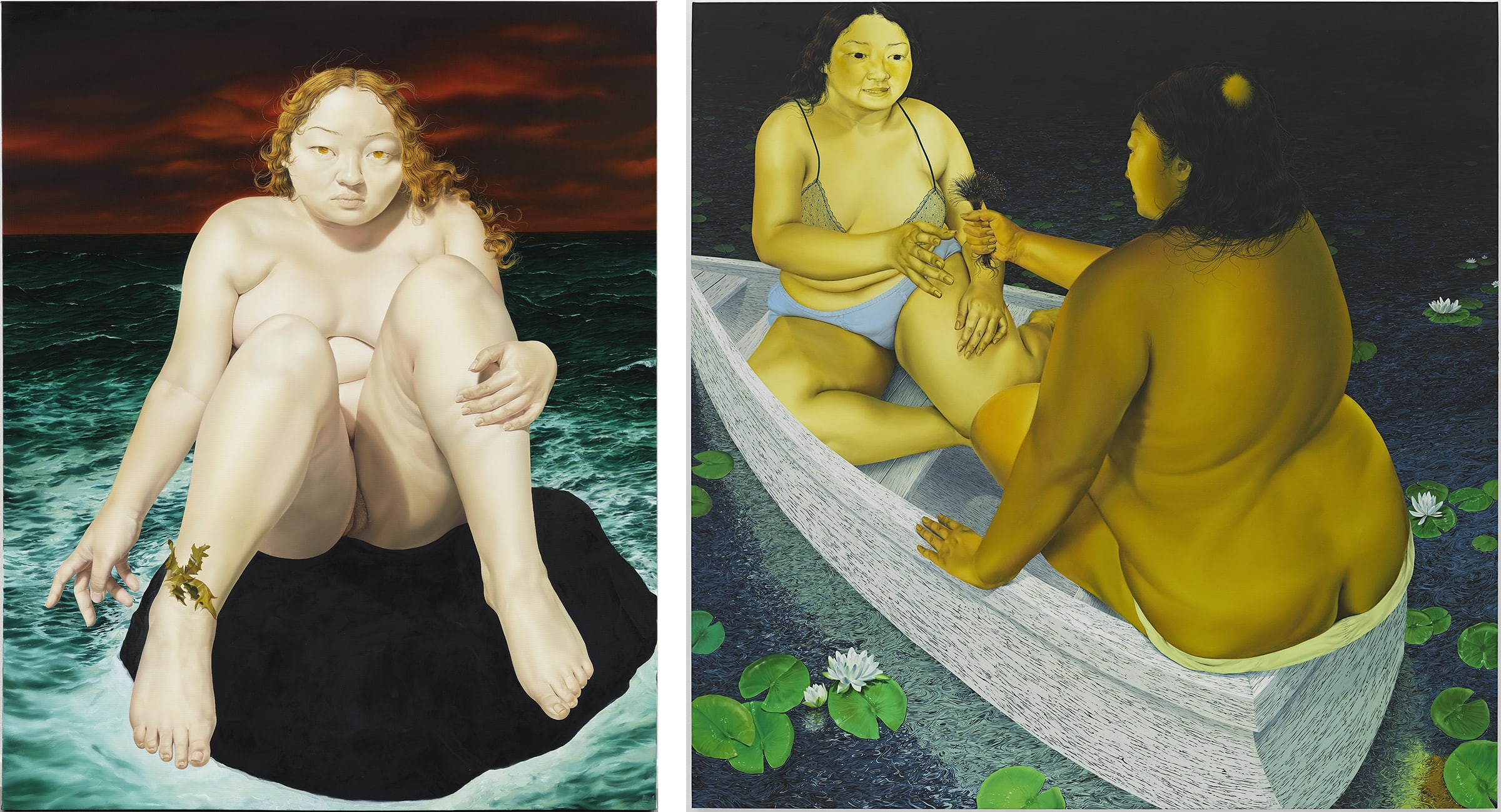 Colorful and sweetly detailed imagery is curious and uncomfortable, turning humor into satire and titillation into confrontation. Like a carnivorous Venus flytrap plant, the artist's multidimensional role-play as creator, character/subject, and audience/onlooker invites close observation, dominates the interaction, and ingests the viewer within the outcome.
Born and raised in New York, Gordon's mastery stems from her fascination with archetypes and prejudices perpetuated throughout the history of portraiture. By assuming avatars, Gordon constructs interactions and exchanges that appear dreamlike and fantastical yet underpin ardent feelings and truths about homophobic, racist, and gendered interactions.
---
Sasha Gordon is represented by Matthew Brown (Los Angeles). 'Sasha Gordon' will be on view at ICA Miami from December 4, 2023 to April 28, 2024.
This article was originally published in the Art Basel Miami Beach magazine 2023.
Published on November 10, 2023.
Caption for full-bleed image: Sasha Gordon, Pluck, 2022 (detail). Courtesy of the artist and Matthew Brown. Photograph by Genevieve Hanson. A dark filter was applied over this image for readability.