OPEN CALL TO MIAMI DADE ARTISTS
TO PAINT DOGS AND CATS SCULPTURE
INVITATION TO THE MIAMI DOGS AND CATS WALKWAY CONTEST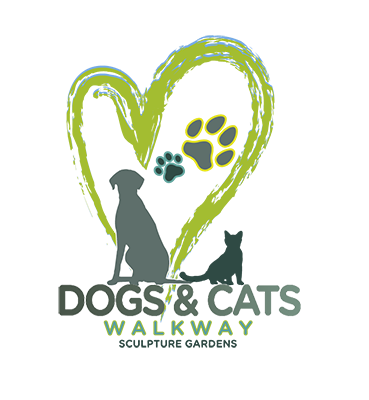 The Board of Directors of Bayfront Park Trust and the City of Miami, is pleased and honored to invite all local artists to take part in a competition to creatively and tastefully paint and/or decorate one of the 50 aluminum sculptures that will adorn the Dogs & Cats Walkway at the Maurice Ferré Park in Downtown Miami, along the Biscayne Bay.
The goal of this innovative project is to enhance the beauty of the existing park and attract visitors to it by having a unique open and permanent art exhibition completely free to the public. The exhibition will display large painted sculptures of different dog and cat breeds, aimed at exalting the human-pet relationship and raising awareness towards animal compassion.
The main goal of this contest is to promote the creation of quality works of art that reflect the rich diversity of cultures of our city, advertise Miami as the Capitol of the Arts, and market it as the Capitol of Latin America.
Benefits to the Community
This park will make the surrounding community safer by offering a secure area for people and their pets to exercise and socialize away from busy streets.
This park will allow owners a chance to be physically active with their pets while enjoying unique pieces of art.
This park will bring communities closer and build a dog-friendly network, allowing users to meet more people and improve their social life.
Competition Guidelines
This contest will be open to Miami-Dade artists, and the selection will be based on the artistic merit of their proposals.
The theme of submitted art projects must be related and inspired exclusively by nature and its wonders.
Topics, images, or messages related to politics, religion, and sexual expressions are not allowed.
All sculptures will be delivered to the selected artists with a neutral primer coat paint. Special weather-resistant paints are required to work on the aluminum figures, but these paint materials will be provided at no cost to the selected artists by Bayfront Park.
Bayfront park will be giving a payment to each dog, cat, puppy and kitten paintend. For large dogs and cats $1,500 and $1,000 for puppies and kittens.
Art Proposal Requirements
This is a competitive request for proposals; local artists are highly encouraged to participate.
All submissions must be done online through the Bayfront Park official contest webpage.
To qualify for entry, artists should reside within Miami Dade County.
Artist must have a safe and secure space large enough to work on a sculpture of approximately 10′ x 10′.
Artists must fill out the online application, including name, address, email, phone number, current resume or artists' biographical statement outlining their experience.
Artists must submit 2 sketches in JPEG format with proposals and list the technique to be used.
Artists can choose a cat or a dog sculpture.
Deadline for art proposal submissions: May 1
Awarding Criteria
The Bayfront Park Trust Board of Directors, along with designated contributors, will evaluate each artist's sketches and submissions and will award accordingly.
Award Type
In recognition and appreciation for the artist's outstanding work, creativity, and artwork donation to the City of Miami, special credit will be given to each artist selected to paint a sculpture. The awards will consist of a permanent and lasting public exhibition of the artworks selected at the Maurice Ferré Park, a plaque honoring the artist's biography, including a description of their work with a QR code to openly promote his/her web or social media site and work.
Award Announcements: June 1st