NORTH MIAMI COMMUNITY REDEVELOPMENT AGENCY ANNOUNCES YEAR-LONG NOMI ART SERIES
The North Miami Community Redevelopment Agency will celebrate the beauty and creativity of diverse art, music, and culture all year long at the Scott Galvin Community Center
NORTH MIAMI, FL. – (April 27, 2023) – The North Miami Community Redevelopment Agency (NMCRA) is thrilled to announce the continuation of the NoMi Art Series at the Scott Galvin Community Center (1600 NE 126th Street) in North Miami. This exciting series offer residents and visitors an exceptional opportunity to experience relevant cultural exhibits, expand their knowledge of the arts, and engage with local artisans.
The NoMi Art Series is a unique initiative that provides a communal space for local artisans to present art exhibits, inspire the next generation of leaders, and leverage arts and culture as tools for transformation and community building. The NMCRA believes that art is essential to the health and vigor of its diverse communities, and the NoMi Art Series seeks to replace blight by curating art installations in public spaces that infuse civic pride, beautification, and a wider appreciation for the arts.
"We are excited to bring this new initiative to North Miami and provide a platform for local artists to showcase their work while enhancing the vibrancy and character of our city," said Anna-Bo Emmanuel, Executive Director of the North Miami CRA. "There is no better place to showcase the vast cultural talent in our community than the newly developed Scott Galvin Community Center. We look forward to residents across Miami-Dade County experiencing this incredible offering year-round."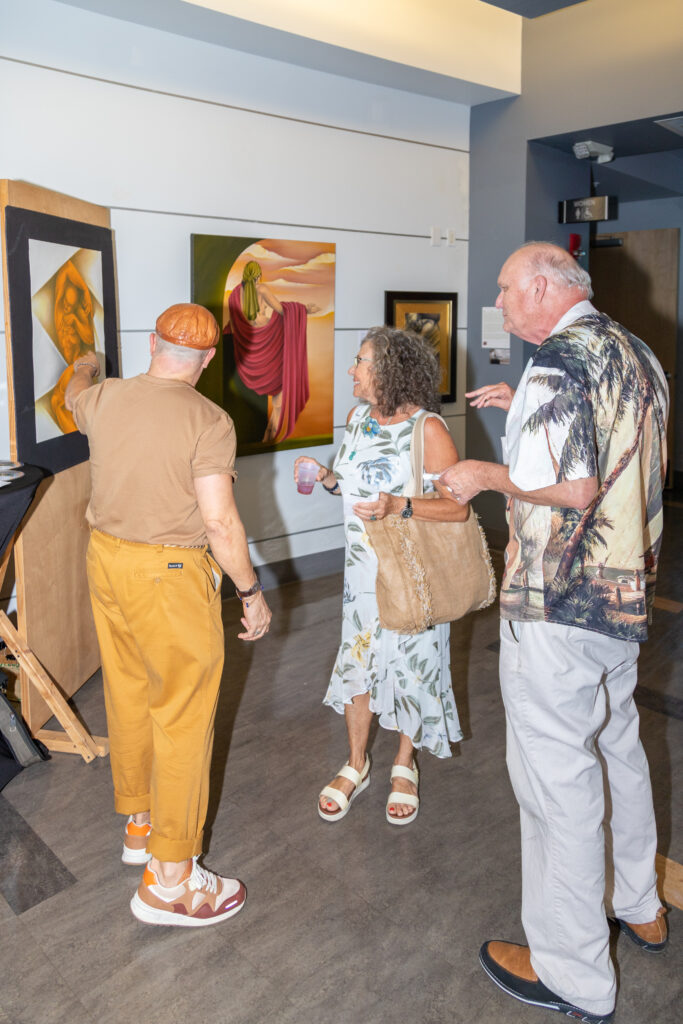 Upcoming 2023 exhibits showcased as part of NoMi Art Series include:
April 2023 NOMI ART DECO: In recognition of April as National Architecture Month, 21 international artists exhibit works with "A Visual Code", inspired by Art Deco and Modernism in the heart of North Miami. The exhibit is curated by Copperbridge Foundation and the Miami Design Preservation League providing an exciting, educational, and visually appealing experience for all ages.
May 2023 HAITIAN HERITAGE: Enjoy "Häiti: Imperishable. Ayiti: Pap Peri", an exhibit and mini expo showcasing culture that is diverse, beautiful, and expressive. This exhibit will present beautiful, decorative accessories and goods from recycled material. Curated by Caribbean-Craft, they will share the rich culture of contemporary and modern handmade pieces.
June 2023 CARIBBEAN HERITAGE: The "Carib Scenes"– an artistic exploration of the Caribbean exhibit will showcase the work of Caribbean artists from the Diaspora. The exhibit will celebrate the diverse and vibrant culture of the Caribbean region and provide a platform for Caribbean artists to showcase their work.
August 2023 HIP HOP 50TH ANNIVERSARY: We are excited to announce the "And It Don't Stop" 50th Anniversary Hip Hop Art Exhibit curated by Grand Opening Gallery. The exhibit will provide an opportunity to learn about the history of hip hop while appreciating the artistry, all to gain a greater understanding of its impact on popular culture, especially in Miami.
September 2023 HISPANIC HERITAGE: The culture of Hispanic Heritage will be explored through "Living in America" Art Exhibit curated by localgallery, Top Art and Frame. Topics of immigration, displacement, the American Dream and more will be explored.
December 2023 NOMI ART WEEK: NoMi Art Week will join Miami Art Week with a celebration of the vibrant arts community in North Miami. This week-long event showcases local galleries, the incredible talent of local and visiting artists. These exhibits are free and open to the public.
The Scott Galvin Community Center is committed to creating a public space for arts and nurturing imagination, creativity, and positive experiences for children and adults all year round. Councilman Scott Galvin, who the community center is named after, also shared his excitement about the NoMi Art Series being hosted at the Scott Galvin Community Center, and how it honors his father's legacy, who served as a former mayor of North Miami. "This is a great way to continue his commitment to fostering community engagement and promoting the arts in North Miami."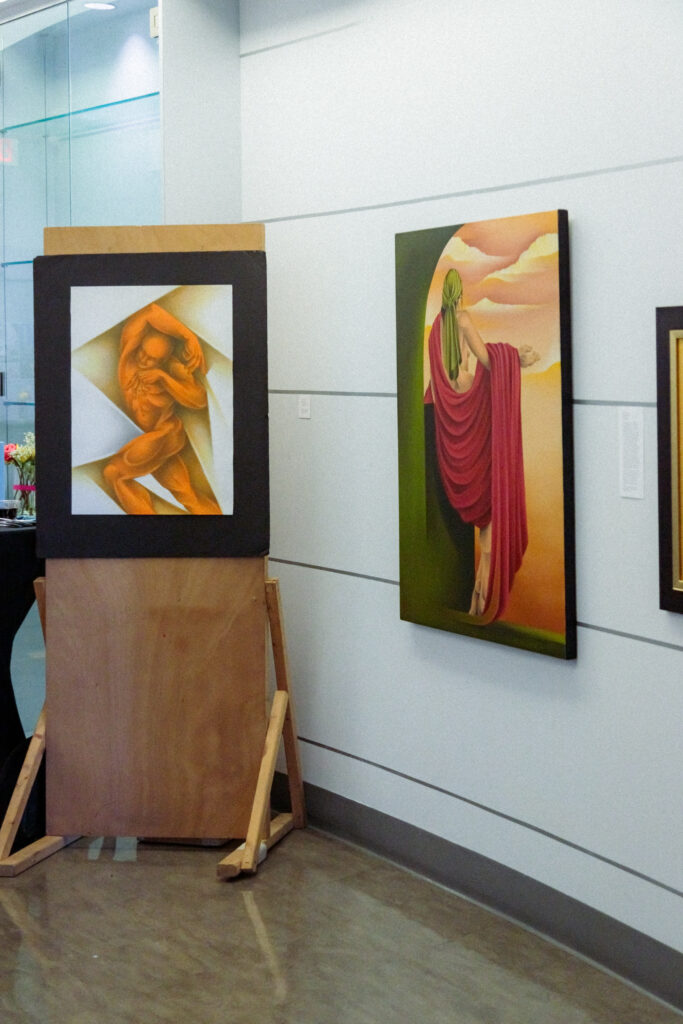 The NoMi Art Series is an initiative that North Miami CRA is proud of, as it seeks to provide an avenue for local artists to showcase their work while promoting art in the community.
Proposals for NoMi Art Series 2024 are now being accepted. The North Miami CRA invites artists, galleries, and arts organizations to submit proposals for the series via email at cragrants@northmiamifl.gov.
For more information on the NoMi Art Series, visit: https://northmiamicra.org/
For media inquiries, please contact Jordan Hathaway at Kivvit at jhathaway@kivvit.com or 402.415.8023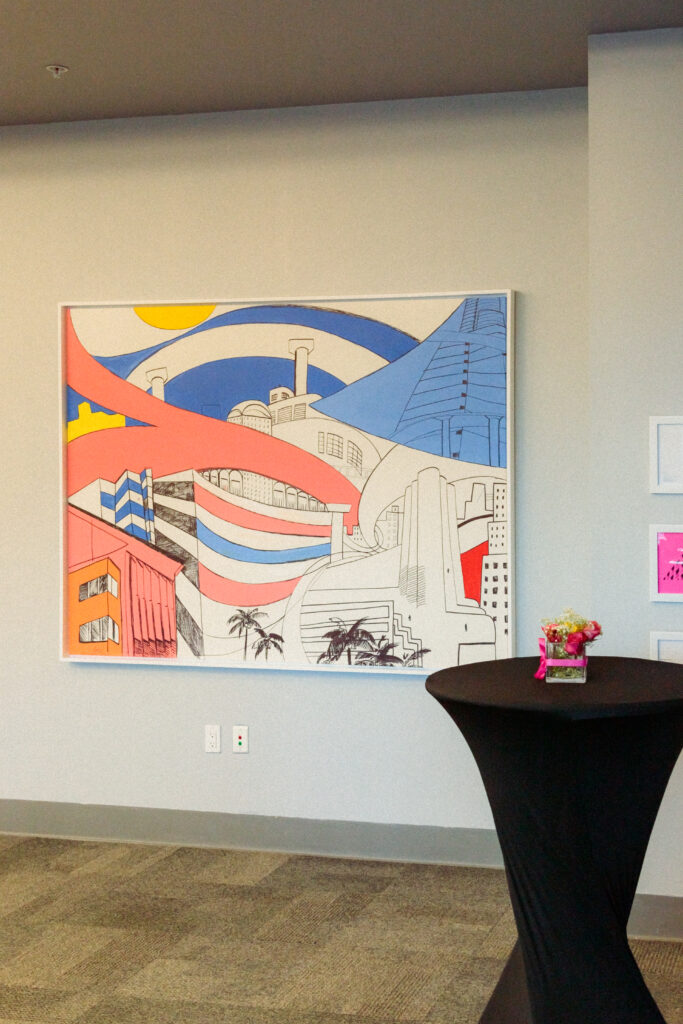 NomiCRA Flyer Save The Date PDF
About the North Miami Community Redevelopment Agency (NMCRA)
The North Miami Community Redevelopment Agency is an independent government agency tasked with eliminating slum and blight in the heart of downtown North Miami. The NMCRA does this by using increases in taxable values to transform the area into one that again contributes to the overall health of the community. This transformation occurs through various grants and incentives initiatives including: Commercial Rehabilitation and Beautification Grants; Public Private Partnership Developments; Infrastructure Improvements; Neighborhood Improvement Programs; Affordable, Workforce, Market Rate, Luxury and Mixed Income Housing; Affordable/Workforce Housing Development & Renovation; Transportation and Transit Developments.