Visu Contemporary to Exhibit New Paintings by Alexander Peters
Mar 18-Apr 08, 2023 — Opening Sat, Mar 18 – 6-8 PM
Visu Contemporary is thrilled to announce In Pieces, a solo exhibition of new paintings by contemporary abstract artist Alexander Peters. The exhibit will be on display at the gallery from March 18th to April 8th, 2023, with an opening reception on March 18th from 6pm to 8pm.
In Pieces features a collection of striking, large-scale and smaller works which blur the boundaries between abstraction and representation. Through bold brushstrokes, rich textures, and intricate layering, Peter's works invite viewers to explore the nuances of color, shape, and form. The paintings are a testament to Peter's talent for creating dynamic and immersive visual works which challenge our perceptions and stimulate our senses.
"The artistic vision for the journey of the show is rooted in the grid, and the distortion and break-down of that rigid pattern of construction. Linear lines and this lattice framework exist all around us, particularly in urban environments, architecture, technology, even dance, but imperfections infiltrate these designs through various circumstances. Whether via urban decay, natural erosions, visual deceptions or by other means — these structures become broken, or 'in pieces' and take on a new life. Grids can also be seen as a metaphor for the way we perceive the world around us, as we often try to impose order on the chaos of our experiences. But that chaos persists, regardless of our futile attempts to remove it," said Peters. "Alexander Peter's paintings are a true celebration of the medium," said Visu Contemporary's Owner, Blake Pearson. "His work is a perfect blend of emotion, energy, and technique, and we are elated to showcase it at Visu Contemporary."
Peters is a rising star known for his fearless experimentation and willingness to push the boundaries of the medium. With an insatiable need to paint almost every day, Peter's works develop over the weeks and months by creating shapes, forms and textures with each new layer of paint. Abstract landscapes seem to inadvertently emerge from his canvases, however there is no specific point of reference other than the intuitive actions and choices that Peters makes in the process of creation.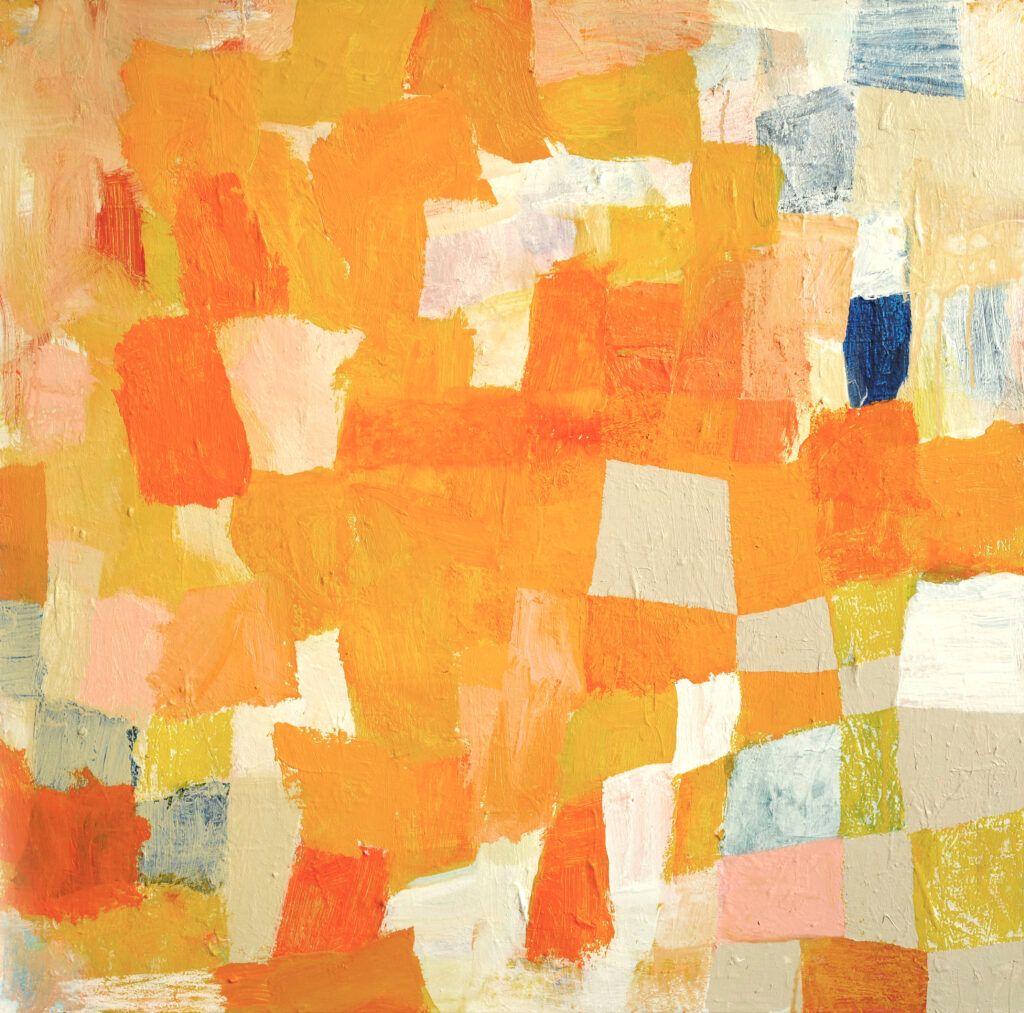 Concurrently a Principal Dancer for Miami City Ballet, Peters on stage exudes an exquisite charm – a sort of lightheartedness mixed with a dash of mischief, all carried out with the self-assuredness of a king. A recipient of a Princess Grace Award and the Mae L. Wien Award, Peters is a critically acclaimed American dancer.
In Pieces is a must-see exhibition for anyone interested in contemporary abstract art. Don't miss your chance to experience the power and beauty of Alexander Peter's paintings.

For more information about In Pieces and other upcoming exhibits at Visu Contemporary, please visit www.visugallery.com

Visu Contemporary is an artist first gallery where emphasis is placed on quality and presentation. VISU Contemporary's mission is to contribute to the art history canon by presenting provocative and inclusive exhibitions, projects, installations, collaborations and performances with the goal of making each exhibition a must-see, while inspiring curiosity and intrigue from every visitor.

Alexander Peters: In Pieces
VISU CONTEMPORARY 2160 Park Avenue, Miami Beach
Opening – Meet the Artist – Mar 18, 2023 – 6-8 PM
Mar 18-Apr 08, 2023
Contact:
Blake Pearson
Visu Contemporary
305-496-5180
blake@visugallery.com