MEG COGBURN. DESCENT INTO ILLUMINATED DREAM
By Milagros Bello, PhD*
Meg Cogburn visually interprets biblical figures, ancestral religions, and anthropological practices as rituals of regeneration. The works present syncretic combinations of symbolic cryptic references that partake from the Christian and Sufi languages to Vodou Cosmograms and Tarot imagery. They perform as sacred figures of astral forces as grounds of metamorphosis, self-transformation, and rebirth. The paintings reflect on human struggles in contemporary civilization, womanhood and women battles, and our radical social changes, attuning to hopeful visions of regeneration and spiritual enlightenment.
Her paintings are sites for transitions from the celestial to the terrestrial and vice versa; they are sites for indagating the occult and the meta real; lands for discoveries and gestalts for the senses of life. Cogburn works are made of hermetic substances, leading into wonders and marvels.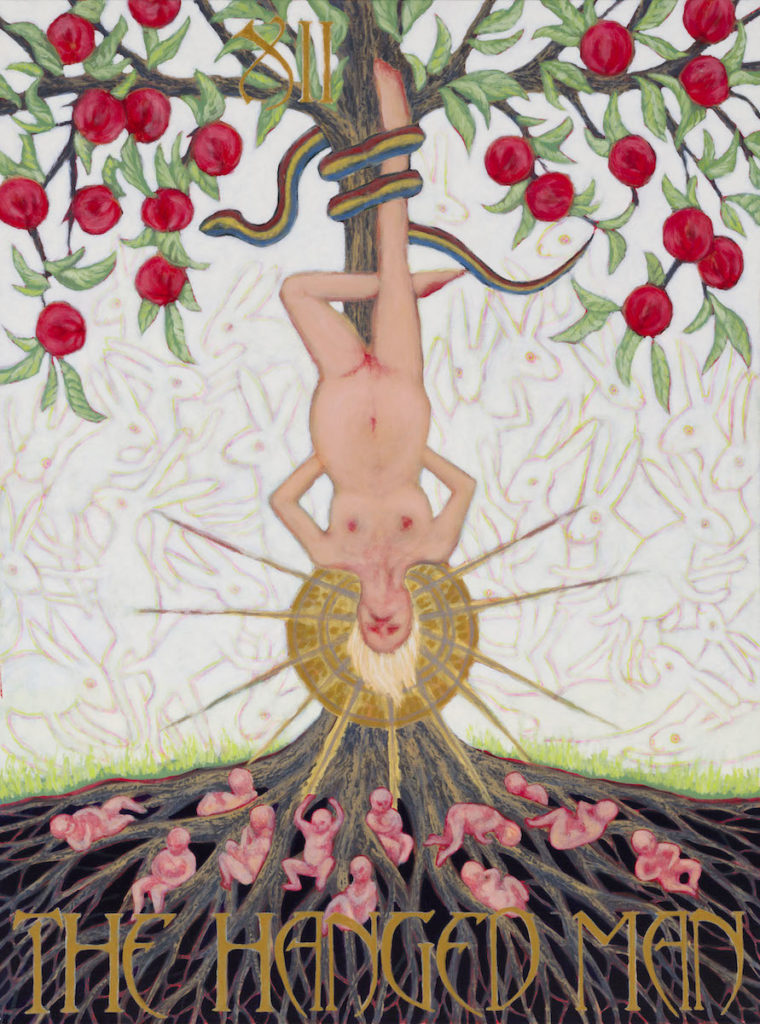 Their imaginary correlate and interlace as liminal spaces of inner worlds intertwining matter and meaning of esoteric allures. Meg Cogburn's work does not contrive reality, but it reveals the domain of the subconscious and its allegorical narratives. Archetypal figures, emblematic civilization symbols; enneagrams, mandalas, spirals, as sacred geometries interlace the invisible forces of the universe in its micro and macro cosmic dimensions.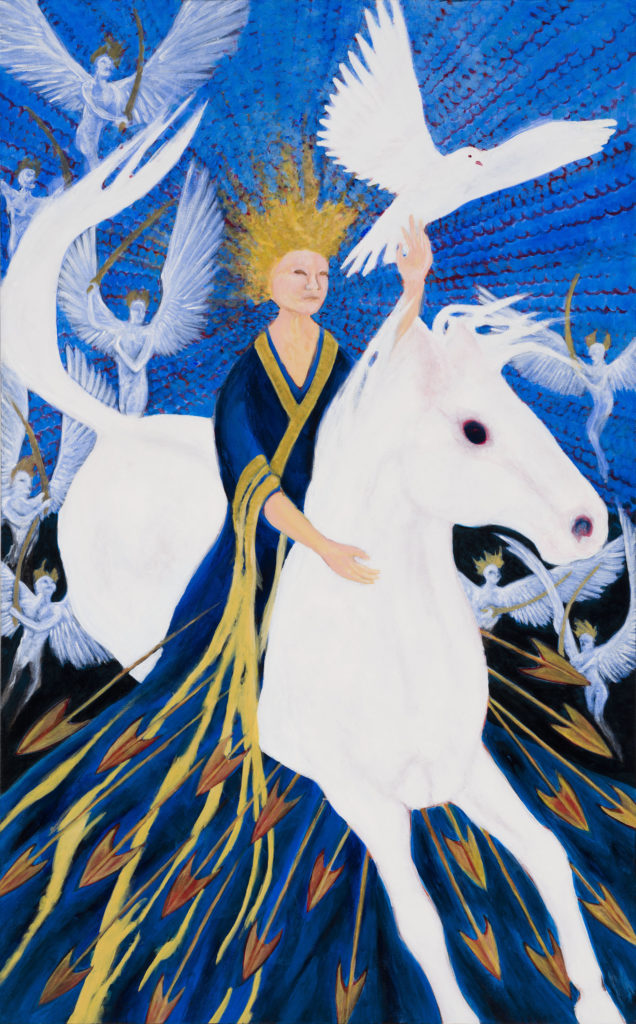 Cogburn extracts the substance of her works from her dreams and her personal life experiences as well from her investigations of ancient civilizations, cultural symbols, and religious documents. She appropriates them generating deep avocations of humanity. The pictorial scenes map out figures of ample associations.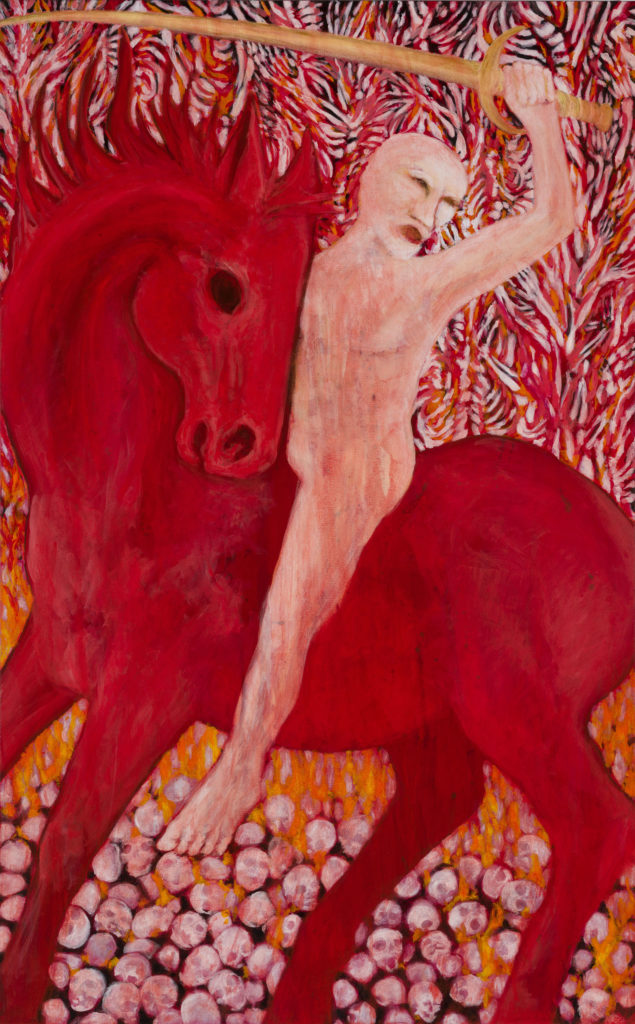 Aligned, among others, with the doings of Surrealist women, Cogburn reminds us of Leonora Carrington, Remedios Varo, Dorothea Tanning, Leonor Fini in her search for self-expression. Cogburn ponders on her life passages and struggles, exorcizing them with intensity and temper. For her, painting is a spiritual practice.
Her approach to painting goes through diluted, atmospheric brushstrokes, twisting and elongating them with energetic touches. The anatomical figures are intentionally unfinished, showing a singular rawness and a cryptic naïveté. Their enigmatic allure is enhanced by black eyes devoid of emotions and connected to unnamable realms. The colors, constructed with a free mixture of primary and secondary pigments, have an impasto-like appearance, and a crude and coarse look.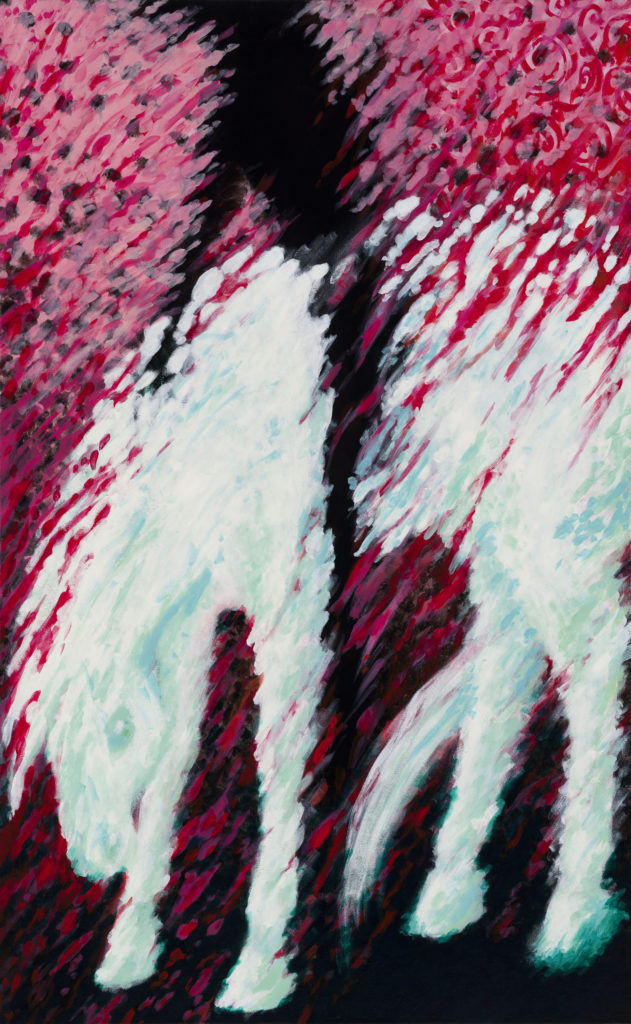 Cogburn cuts out on following any academic or post-academic procedures. Her tactic is to frontally project flat-plane and compact scenarios superimposed on one another. Symbolic geometries overlay on the composition to enhance the contraposing forces of the figures.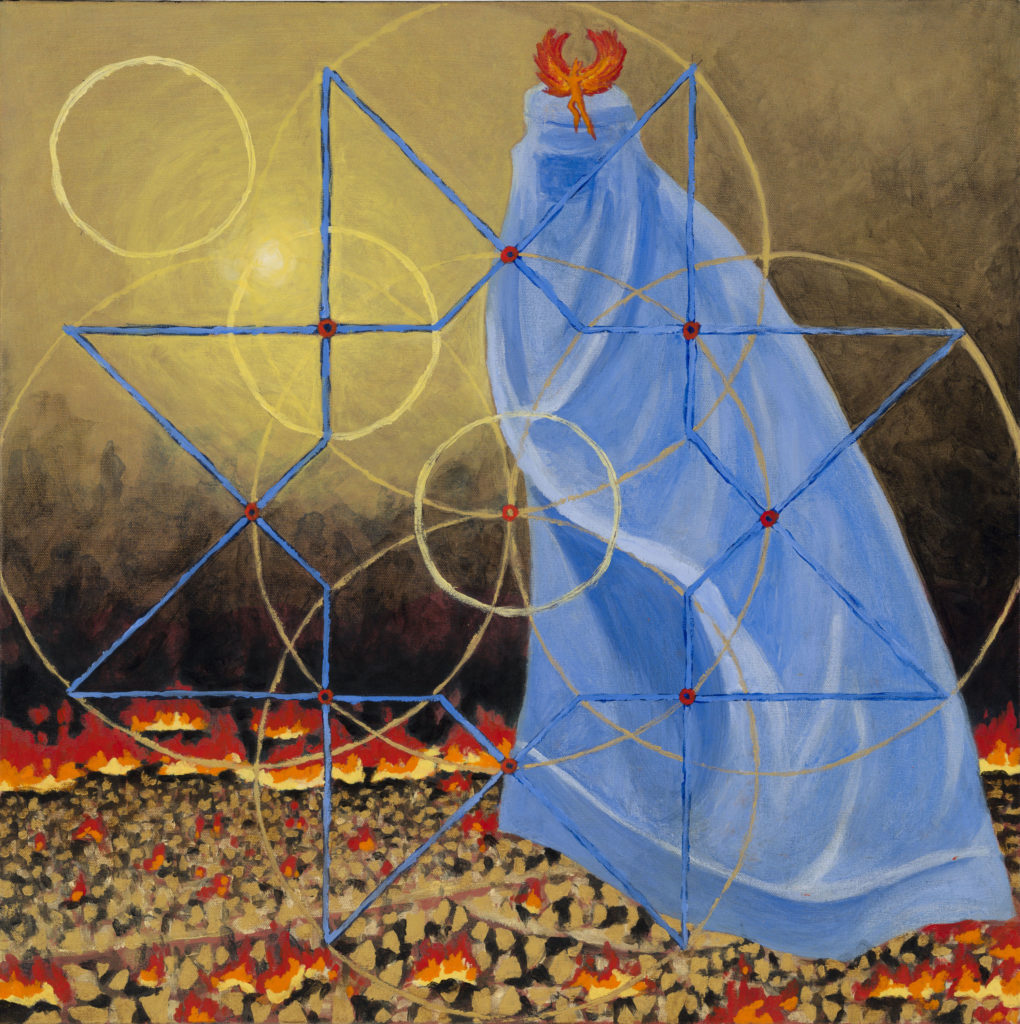 Cogburn's paintings portray auras of mystery in reflecting on the inscrutability of life.
There are works that establish key paradigms of consciousness and understandings. In Descent into Illuminated Dream, she recalls a dream of her sinking head-first into dark waters. The scene presents a body of a woman surrounded by blue waters with sea snakes looking upwards (in the absence of her head). Her body shows singular inscriptions of figures of Mexican game Loteria cards. Spiders, sculls, scorpions, fashion women, and a drunken man allegorize society though Mexican imagery.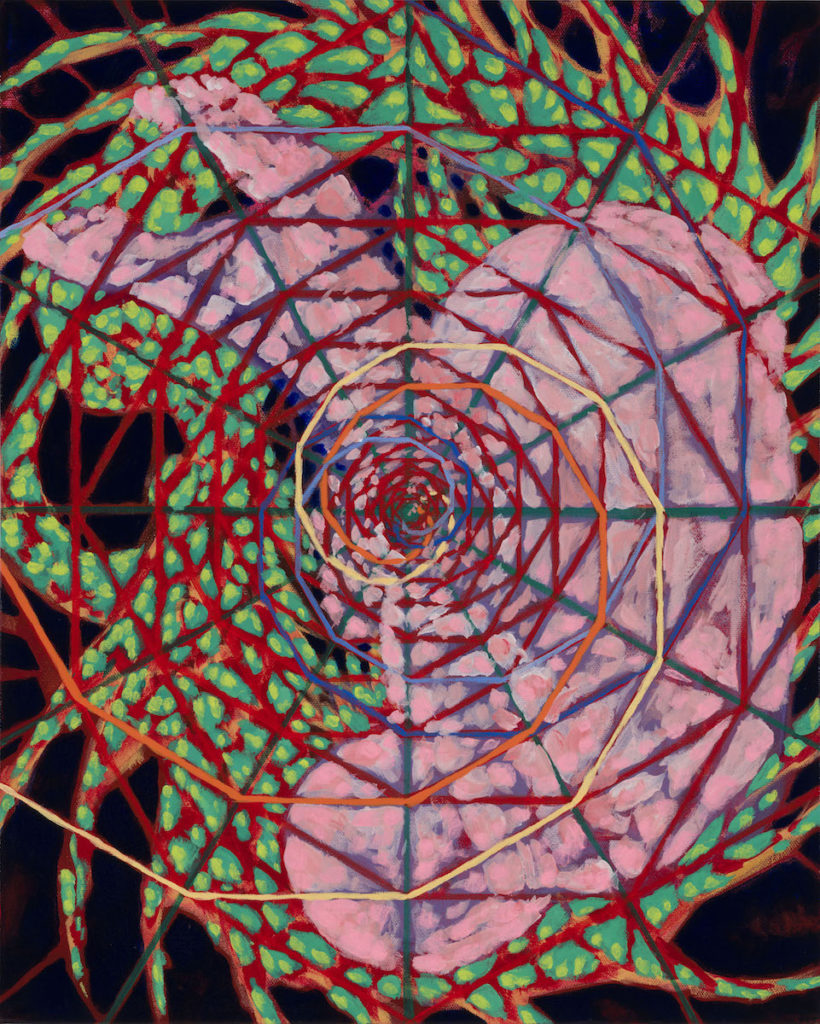 The Hanged Man" is based on the same Tarot card, and it alludes, as Cogburn says, to "ultimate surrender to fate, sacrifice, to the greater good, martyrdom…". The figure in the card is interpreted here as a pregnant woman, Eva, inverted, and hanging from the tree of knowledge of the biblical Genesis. At the foot of the tree, there are unborn babies, nourishing in their latent condition from the roots of the tree. There is here a subtle reflection on motherhood and maternity.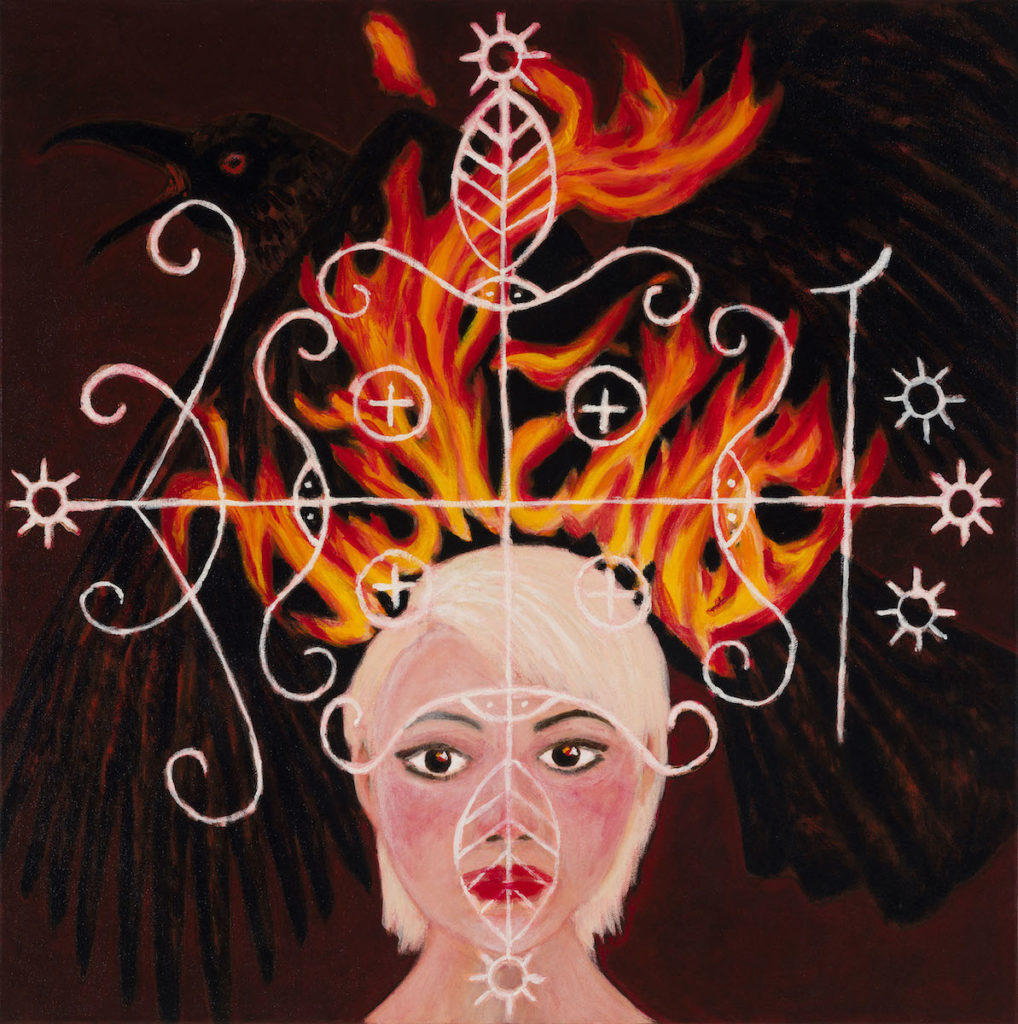 The Blue Burka, recalling another dream, depicts a colossus walking over the streets on fire of the city of Kabul; on the colossus head, there is a djiin, a supernatural spirit personifying the artist herself, dwelling in a spiritual dimension; it serves as a guiding spirit for the resurrection of womanhood in the Islamic culture.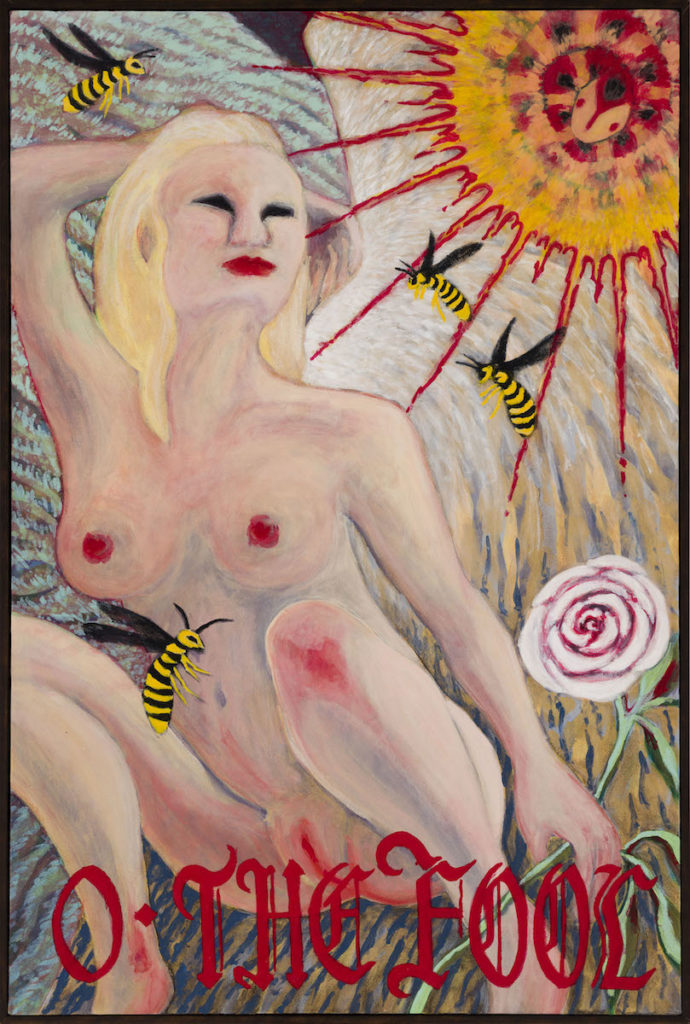 The polyptych Four Horses of the Apocalypse Series, based on the Book of Revelation of the Apocalypse of St John of Patmos, summons four beings that ride out on white, red, black, and pale horses, announcing the end of times and the ultimate moment of divine judgment. They were created during the pandemic quarantine, in the artist's studio in Miami Beach as a meditation of these turbulent timesin which society and life itself were put to the outmost.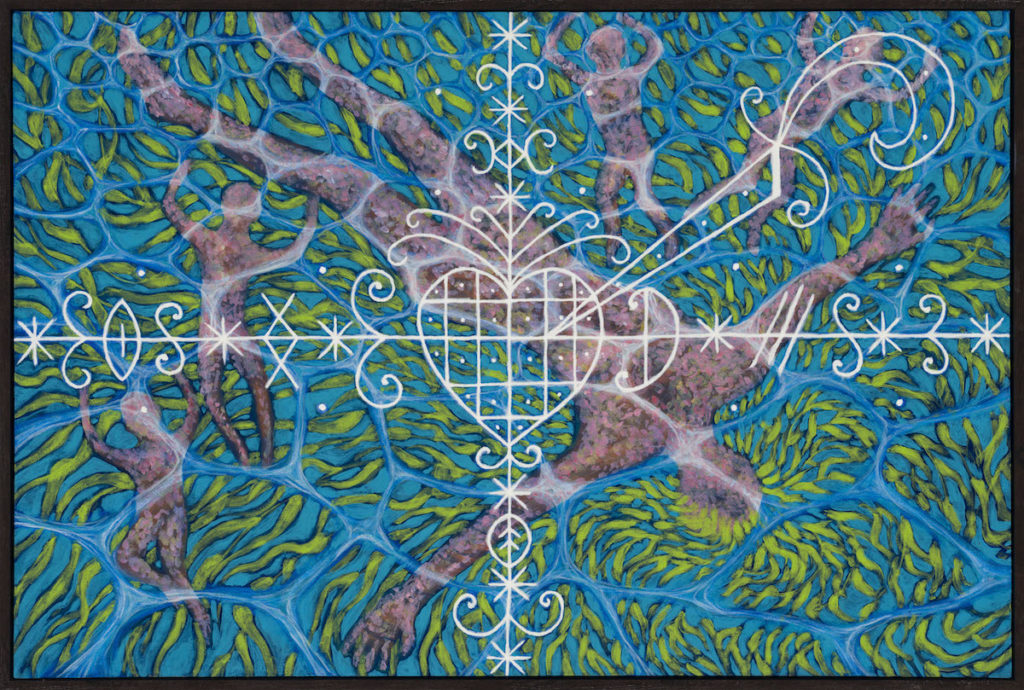 The four paintings sum up the Covid crisis via interpreting the biblical riders through a personal visual interpretation in which she portrays the plague, the fear, the panic, the social protests, the violence that are enthroned in society. The artist expresses: "I was cloistered in my studio, reflecting on how historical global tragedy often mirrors the allegory of the biblical arrival of the Apocalypse."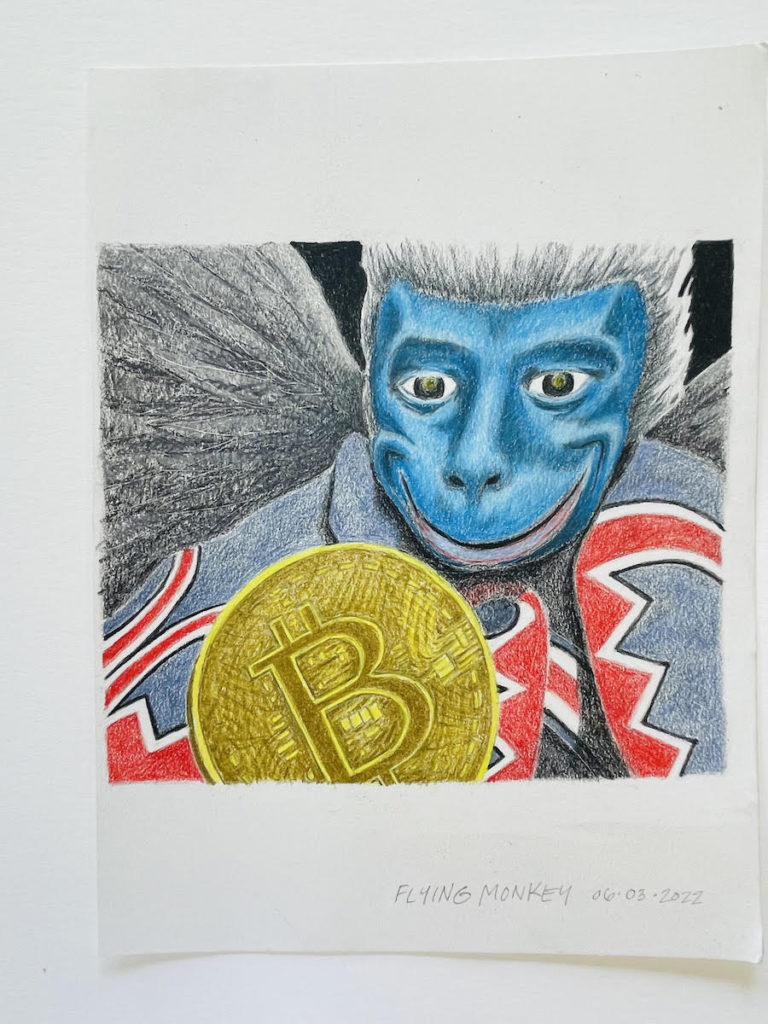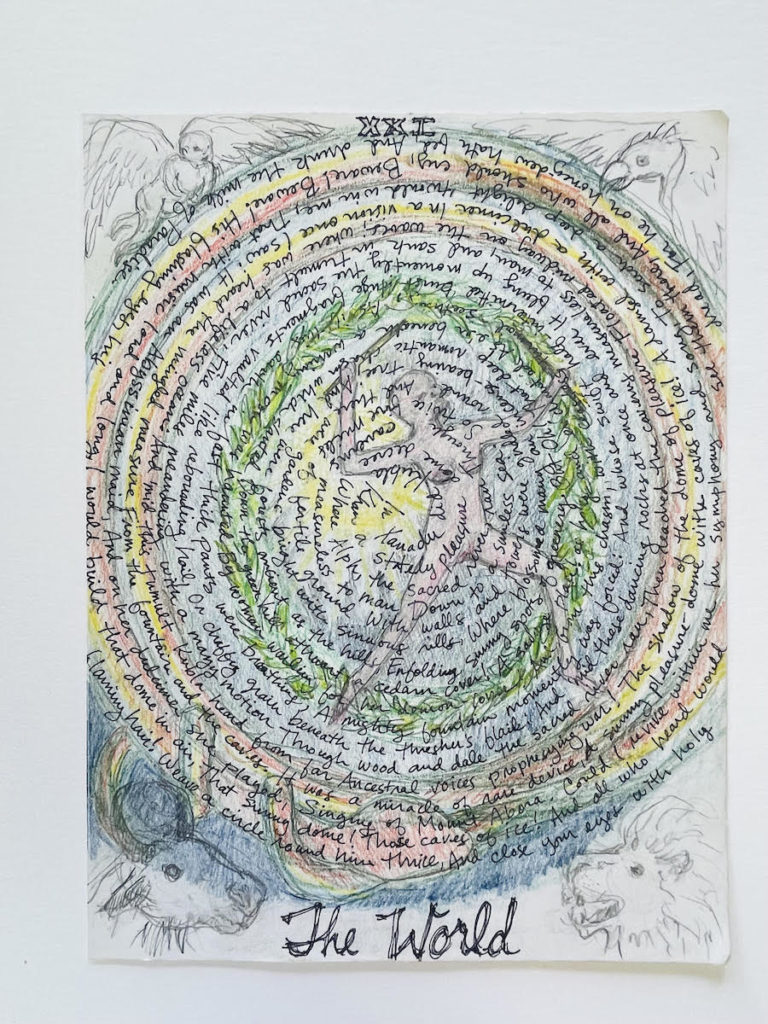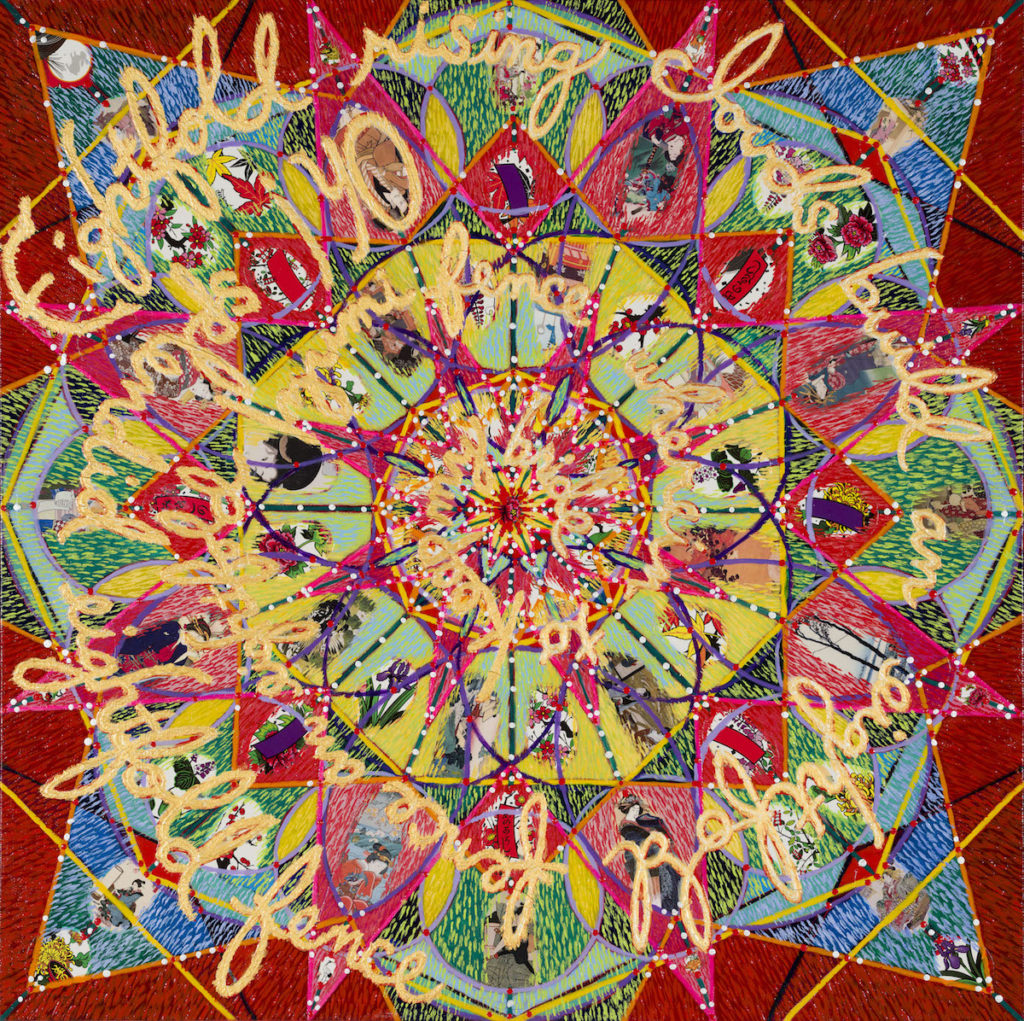 Meg Cogburn is an American artist from Miami Beach, Florida. She is a lifelong painter, printmaker, and costumer who has primarily practiced architecture and design for the last 20 years. Meg graduated with honors from The University of Texas in Austin School of Architecture, where she also studied printmaking and enjoyed membership with Flatbed Press. Her paintings are inspired by l'esprit de l'age and by a compelling need to communicate societal critique through her experience as a woman. A devotee of Catalan Surrealism, Spanish Baroque, and Austrian Expressionism, Meg describes her artistic voice as a fusion of European Formalism and Primitivism, a marriage of her Dutch and Native American heritage. Meg is an accomplished intaglio and stone lithography printmaker, and has also exhibited her watercolor and acrylic paintings, ink drawings, and pencil illustrations. Her paintings have been included in the Hamptons Fine Art Fair, Miami Art Week/Art Basel, and several curated shows at MIA Curatorial Projects in Miami. Her work was included in 2022 in "Americans. Current Imaginaries" at the European Cultural Center (ECC/Venice) curated by curator Milagros Bello, PhD from April 20 to November in the context of the 59th Venice Venice Biennale. In 2023, Jan.28 through Feb 26, she presents her solo show "Descent into Illuminated Dream" of paintings and drawings at MIA Curatorial Projects, Miami Florida. Currently she is based in Florida and Puerto Rico. Meg Cogburn is represented by MIA CURATORIAL Projects.
Curator Dr. Milagros Bello holds a PhD in Sociology with a doctoral thesis in Sociology of Art from the Sorbonne University (Paris VII-Jussieu), and a master's in art history, from the Sorbonne University (Universite de Paris I) both in Paris, France. She obtained a B.A. in Psychology, specializing in Clinical Psychology, from the Universidad Central de Venezuela, and followed master's courses in Family and Individual Counseling in her home country, Venezuela. Dr. Bello is an art critic member of the International Association of Art Critics (AICA), and a member of the National Federation of Psychologists of Venezuela. She is an independent curator and currently directs MIA Curatorial Projects (former Curator's Voice Art Projects founded in 2010 in Wynwood Art District, Miami). From 2010 to the present, Dr. Bello has curated numerous exhibitions of contemporary art nationally and internationally. Notably, in April-November 2022, as part of the 59th Venice Biennale, she curated the exhibition "Americanos. Current Imaginaries", which was on display until November 2022 at the European Cultural Center in Venice, Italy. On June 30, 2022 she gave a lecture on the same topic at Personal Structures/Reflection, at the European Cultural Center, in Venice, Italy. She is a lecturer at museums and art institutes; art writer for local and international art magazines, and former editor-in-chief of the art magazine Arte Al Dia International. For fourteen years, from 2000 to 2014, she has taught as a professor of art in various theoretical areas of specialization, such as Critical Theories, Art History, History of Modern and Contemporary Photography, Sociology, graduate and undergraduate levels at US universities, Florida International University (FIU), Florida Atlantic University (FAU), Miami International University (The Art Institute/Miami), and Istituto Marangoni/Miami. She is currently the director and chief curator of MIA Curatorial Projects in Miami. Dr. Bello is a mentor and motivational coach for artists. @milagrosbellobcurator @curatorsvoice E: milabello@aol.com