LAS LLORONAS
OPENING NIGHT – THURSDAY MARCH 3, 2022 (SPECIAL EVENT NIGHT)
FRIDAY-SATURDAY, MARCH 4-5 AT 8:00 PM AND SUNDAY, MARCH 6 AT 6:00 PM
THURSDAY-SATURDAY, MARCH 10-12 AT 8:00PM AND SUNDAY, MARCH 13 AT 6:00PM
THURSDAY-SATURDAY, MARCH 17-19 AT 8:00PM AND SUNDAY, MARCH 20 AT 6:00PM
PERFORMANCE TIME 1 HOUR AND 30 MINUTES. PRE-SHOW COCKTAILS ONE HOUR BEFORE THE SHOW / POST SHOW AT THE END OF EACH PERFORMANCE FOR A NIGHT OF MUSIC AND GREAT DRINKS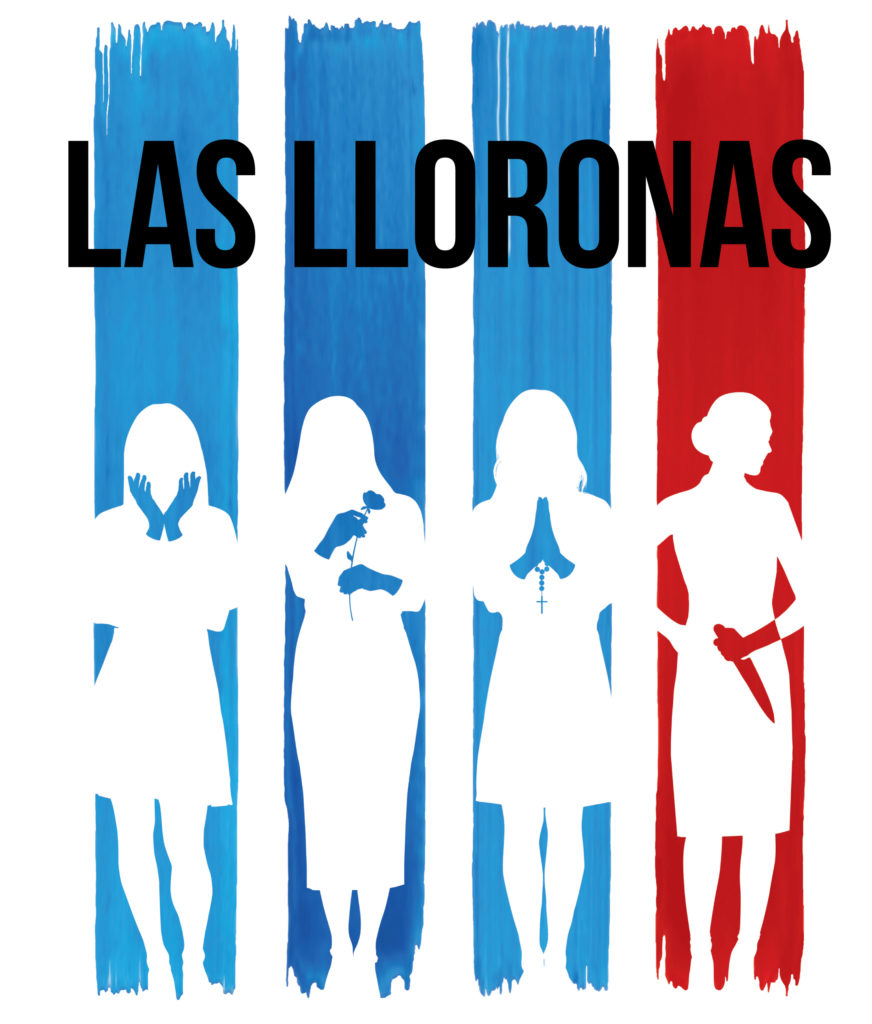 SYNOPSIS
Las Lloronas is a hyper-realistic and impactful immersive theater production that introduces the audience to the historical practice of professional mourners and how it was utilized in a fictional Cuban funeral home in the 1950's and later in Miami, Florida. By utilizing drama and dark humor, the play will show how the practice of hiring professional mourners began as a noble profession designed to assist grieving families and how one llorona distorted the practice into a money-making, criminal enterprise that resorted to extortion and worse.
Las Lloronas will also follow the story of the Perez family from the founding of their family funeral business in Havana, Cuba in the 1950's, the loss of the business to the Communist regime, their immigration into the United States in the early 1960's and the restarting of their funeral home in Miami. The play will also show the growth of the business, the introduction of a new generation of family members into the business and the assimilation and partial acculturation of the family and the Cuban community while still struggling to maintain their Cuban customs, culture and traditions.
The audience will be introduced to Little Havana, the epicenter of the Cuban exile experience built on strong Cuban coffee, Cuban food, Cuban music and Cuban work ethic and business sense. The play will emphasize the importance and sanctity of family values.
Las Lloronas is a wild ride through a harrowing epoch of Cuban and South Florida history. It is a saga of family values, nostalgia, crime and corruption, brotherhood and betrayal, power and survival. 
WRITER & EXECUTIVE PRODUCER – MIGUEL MASPONS
Miguel Maspons is a corporate lawyer and a third-generation funeral home owner. Miguel was born and raised in Miami, Florida. He attended Christopher Columbus High School, Harvard College and Boston College Law School.
Some of his earliest memories as a child are spending time on the second floor of his family's funeral home in Miami where his grandfather, Leopoldo Rivero, who founded the family funeral home business in Havana, Cuba and later in Miami, lived with his parents and Miguel's great-grandparents, Jose Nestor and Rosa "Abuela Tita" Rivero. Miguel's first job at the age of fourteen was at the family funeral home, where he was responsible for cleaning up funeral chapels after services. Although the family business did not utilize or employ "lloronas" at the funeral home, Miguel is convinced that some of the women that attended the viewings did not know the deceased and came to the viewings as a sign of respect and to grieve with the families. This is where the idea for Las Lloronas was born.
Beginning in high school and continuing through college, Miguel would often write short stories about the funeral home with no intention of ever sharing these stories. Some of the stories were fact and many of the stories were fiction. In 2013, Miguel shared some of his stories with a friend, Juan Soler, an accomplished and award-winning actor, who encouraged Miguel to continue to write.
As a result of Juan's encouragement, Miguel created a pilot script for a television series based on many of his stories. While working on the pilot script, Miguel was introduced to Miguel Ferro, an accomplished producer and playwright, who agreed to assist Miguel in making Las Lloronas a reality. Without the support and encouragement of his "tocayo", you would not be experiencing Las Lloronas.
GENERAL PRODUCER – MIGUEL FERRO
As the founder of Venevision International Theatre, Miguel has  produced over twenty two plays in Spanish, most notably A $2.50 La Cuba Libre, which evolved into a twelve week run in New York City, Baño de Damas, the world premiere of La Lechuga, which he also presented in Santiago, Chile, Master Class at the Broward Center for the Performing Arts and Puerto Rico, Confesiones de Mujeres de 30, the very successful musical, The Queen, La Lupe, Havana en el Fondo del Mar, Palabras Encadenadas, Sorpresas, and Quien Mato a Hector Lavoe?, among many others. Mr. Ferro was the Executive Producer of the popular talk show Laura, which aired on NBC/Telemundo becoming the most successful in Hispanic television for over five years, the Director of Entertainment of America TV, and more recently Vice President of Production of MEGA TV and Vice President of Programming and productions of MIRA TV as well as the Executive Producer of the two largest AIDS Campaigns targeting the Hispanic community for the State of Florida Department of Health.  He was nominated for the Emmy Award for the creation and production of a Florida Department of Health AIDS Campaign and is an Emmy Award winning producer of the show Maria Elvira Live. Mr. Ferro was also the co-founder of Microtheater Miami, and is the creator and founder of Paseo de las Artes and Paseo Wynwood, now Paseo Regency, which has presented more than 500 short plays and one hundred long format plays during the last eight years. Mr. Ferro holds an MBA and MIB from Florida International University. Mr. Ferro is the Vice President of Histepa, Hispanic Theaters and Producers Association, a recently created organization that represents the only eight Hispanic theaters in Miami Dade County. Mr. Ferro was also the co-writer, director, and co-producer of Cuba Under the Stars that opened in December 2020 and ran for sixty-eight shows until March 2021.
DIRECTOR – EDUARDO PARDO
A screenwriter, producer and director of television, radio, film, theater and alternative media, Mr. Pardo graduated as a Social Communicator with a specialty in Audiovisual at the Catholic University. He received the National Award for Audiovisual Journalism 1980 in Venezuela for Síntesis Revista Cultural Televisivo. Pardo has been in the industry for forty-three years, with twenty-seven of them in the USA.
He has worked in mass media with television networks such as RCTV, Venevision, Canal 5 and 8 of Venezuela (Cultural) and has been the director of music videos for the Rodven Venezuelan label. He has been the director, producer and writer of productions for Ecuavisa, Vme (Hispanic PBS in the US), Telemundo, Univision, Fox, Discovery Latin America, Mega TV, Casa Club and MGM, among others, and with international producers such as SEAL (UK), PRISA (Spain), Latin World USA, Promofilm (Argentina) and Estefan Enterprises. He is the designer of television formats and has been the director of reality TV shows in the Hispanic market in the USA with protagonists of Promofilm Argentina for Telemundo. He has been the director of the reality music TV show Nuevas Voces De America, with Estefan Enterprises for Telemundo Network and has been the writer and director of the sports reality show The Final Challenge with Seal UK for Fox Sports USA.
He is also an independent filmmaker and has been the representative of Venezuela in Film Festivals in Montecatini, Laussane, Leicester and Cinema Venezuela USA. He is the creator and director of the radio theater series TeatroAndo and is the creator of digital projects such as Informes del Encierro on YouTube (invited to Miami New Media Fest 2020), Micro virtual live theater and Onstage (theater in virtual reality). Pardo was trained at CELARG (Centro de Estudios Latinoamericanos Rómulo Gallegos) in Venezuela) as a screenwriter and at the Venezuelan Rajatabla foundation as an actor and theater director. Pardo is also a professional trainer and coach for actors and presenters on screen for more than thirty years. He is the author of more than one hundred original plays, with more than eighty productions including three musicals and two macro theater plays. He is the Founder of the T.E.C. Experimental Communications Workshop at the Andrés Bello Catholic University in Venezuela and a founding member of the "Center of Directors for the New Theater" in Venezuela. Pardo was the guest director at international theater festivals with original works such as Juan Telon and Cosas de Niñas. He is also an author, producer and director for Microteatro USA and Container Theater of the Paseo de las Artes, Paseo Wynwood and Paseo Regency Miami. Pardo has presented at seminars on on-screen images, television production, dramaturgy, acting and acting in gibberish for the Miami Dade College and is the author of original books available on Amazon titled TeatroAndo and Bailando con las Musas.
ARTISTIC DIRECTORS – JORGE NOA AND PEDRO BALMASEDA
The tandem made up of Jorge Noa and Pedro Balmaseda are responsible for the artistic, architectural and interior design of this project. They are known and respected within the scenic panorama of Miami for their theatrical designs, as well as for the important work of rescuing the most beautiful traditions of Cuban art. Jorge was born in Camagüey, graduated in Architecture from the Higher Polytechnic Institute in Santiago de Cuba and Pedro was born in Havana and graduated in Dentistry from the University of Havana. Based in Miami since 1998, they run the company Nobarte Interior Designs, Inc. that has created commercial and residential environments throughout South Florida. Nobarte provides scenography and costume design services for various groups in the city, as well as private and corporate events.
They have collaborated closely with Teatro Avante and the Miami International Hispanic Theater Festival and with the Teatro Prometeo of Miami Dade College. Their creations have been used by various theater groups, such as Wolfson Opera/Musical Teatro Ensemble, Arca Images, Pro Arte Grateli, Veritatem Theather, Adriana Barraza Black Box, and many others.
Nobarte was in charge of designing the theatrical version of Que Pasa USA Today by Loud and Live Productions and Amparo, the true story of Havana Club rum, a Broadway Factor production.
Among their own productions, there are La Ultima Función with the Prima Ballerina Rosario Suarez and Juana, De Amor Una Historia, as well as three exhibitions that included their design works: Journey to the Center of the Scene, Brief Realities and A Decade in Prometeo.
They have participated in various international festivals and their creations have been presented on stages in Spain, Mexico, Puerto Rico, Brazil, Ecuador, Costa Rica, Peru, Slovenia and the United States, with excellent critiques.
Cast
ZULLY MONTERO – "ACA", FOUNDER OF FUNERARIA PEREZ
Montero was born in Santo Suarez, Cuba. At the age of eleven, Montero gathered a group of friends and created her own plays, which were presented to family and friends. Her mother noticed her interest in performing and placed her in La Academia De Arte Dramatico De La Habana (School of Dramatic Arts in Havana, Cuba). When she graduated from school, she participated in a radio talent contest, which was searching for an actress to participate in a radio soap opera. She won the contest and was featured on the show. Montero moved to her uncle-in-law's home in New York, and they worked to provide food and shelter for their family. There, she began expanding her acting career from theater to television. In 1979, she played Aurelia in the movie El Super. Then in 1990, she appeared in her first on-screen soap opera, El magnate, and today Ms. Montero has more than forty soaps operas, twenty-five feature films and many theater plays.
MAURICIO RENTERIA – "JOSE", A MOBSTER KNOWN AS THE CUBAN GODFATHER
Mauricio Renteria is a Cuban actor with an international career. Mauricio's family was recognized in the entertainment industry in Cuba.  Mauricio emigrated to Venezuela where he starred in a number of very successful telenovelas, most notably De Oro Puro and Cuando Hay Pasión.  Later, Mauricio moved to Miami to continue his career as an actor and participated in a leading role in Telemundo's hit, De Mente Criminal. Mauricio also has a long and successful career in theater, with Las Lloronas marking his return to the stage after surviving a huge personal battle with cancer. Mauricio is recognized as one of the most influential voices in the entertainment industry in the fight against cancer.
LILI RENTERIA – "MARTA", FOUNDER OF LAS LLORONAS IN CUBA
Lili Rentería is the daughter of Lilian Llerena and Pedro Rentería, two renowned Cuban actors from stage, film and television. While in her teens, Lili became a popular personality as the conductor of a music television program for the young, and she impressed in Alea's Los Sobrevivientes (1979), as an ill-fated young lover. In the 1980's she grew into a first-rate leading actress on stage productions, such as García Lorca's Mariana Pineda, for which she won recognition in international theater festivals and received many awards in her native country. In the 1990's Lili moved to Venezuela, where she appeared in several television series. After marrying, she worked in Argentina, where she gave birth to her daughter, Mariana. Lili presently lives in Miami, where she alternates between television, stage, and theater education for children.
CATHERINE NUÑEZ – "ELISA", LLORONA AND MASTERMIND OF THE LLORONA CRIMINAL SCHEME
Catherine Nuñez is a stage actress from Cuba. She was a company member at GALA Hispanic Theater in Washington, DC and Teatro Círculo in NYC. She has appeared in Exquisita Agonía, El Perro del Hortelano, Doña Rosita la Soltera, La Vida es Sueño, En el Tiempo de las Mariposas and Que Las Hay…Las Hay! (GALA Theater). Other regional theater credits include Decamerón, Francisca y la Muerte (Synetic Theater), Oyeme, The Beautiful (Imagination Stage), and Life is a Dream (Teatro Círculo).
ARMANDO TOMEY – "PACO", ACA'S SON AND CO-FOUNDER OF FUNERARIA PEREZ
Armando Tomey was born in 1955 in the province of Camagüey in Cuba and began his acting studies in Havana. In the Cuban capital he obtained a degree in Performing Arts at the Instituto Superior de Arte (ISA) and made his way in film, theater and television, thanks to his versatility. His character Antonio Fresneda on Sol de Batey, owner of the iconic phrase "Oh, Charito, oh!", made him one of the most popular faces on the island. Another of his great performances was that of Mario in the telenovela La Cara Oculta de la Luna. This character earned him an award for best male performance on TV. In the theater, he has participated in Cuban works such as La Emboscada, Andoba, and in universal classics such as Bodas de Sangre. Within the seventh art he is also remembered for his participation in the films Kangamba, directed by Rogelio París, for which he received wide acclaim. He has also participated in several short fiction films produced by the International Film School of San Antonio de los Baños and has appeared in commercials and video clips. His filmography also includes El Soñador and La Vida es un Carnaval, two co-productions between Italy and Cuba, under the direction of Ángelo Rizo. In 2005, he participated in When the Truth Awakens.
THE CAST OF LAS LLORONAS
Laura Aleman
Fabian Brando
Yelus Ballestas
Ariadna Gonzalez
Isairis Rodriguez
Paloma Piedrahita
Boris Roa
Agostina Alarcon
Ana Collado
Jorge Melo