FREE Art Happy Hour at Tower Theater, Elvis movie with Spanish subtitles and more events in Miami!
There is no shortage of art & cinema events taking place in Miami during the month of August. Just check out our list below, starting with a FREE art happy hour to kick-off a new "Kitsch Medley" exhibit at Tower Theater Miami on Friday, August 5. We've included links to high-res photos with each event description.
Feel free to reach out with any questions and/or if you would like to attend any of these events. Meanwhile, thank you for considering these events for inclusion in your roundup articles.
"Kitsch Medley" Art Happy Hour at MDC's Tower Theater Miami on Fri., August 5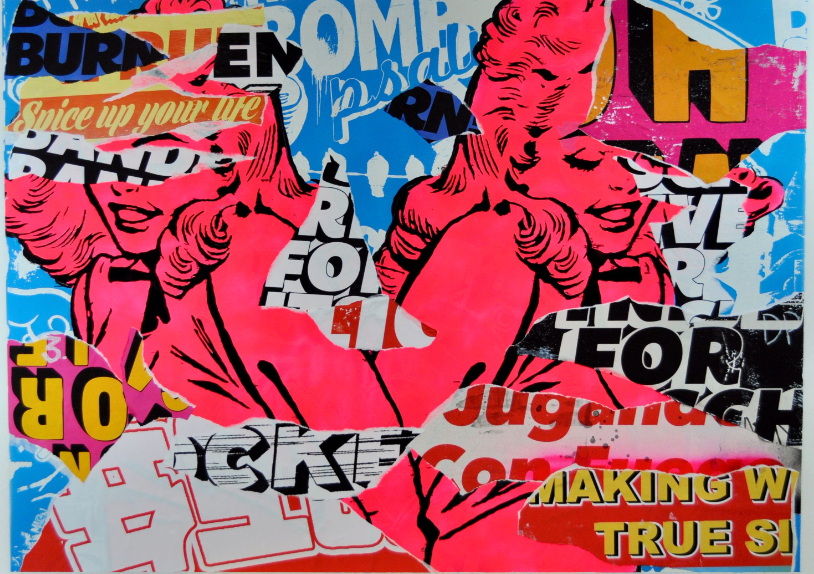 Join Miami Dade College's historic Tower Theater Miami, one of the city's most cherished cultural landmarks, for a FREE cocktail reception to celebrate the opening of the "Kitsch Medley" exhibit by local Cuban-American visual artist Daniel Marin from 6 – 8:30 p.m. on Friday, August 5. During this art happy hour, the public can meet Marin and view his colorful pop art, plus enjoy drinks courtesy of Estrella Damm and E11even Vodka. RSVP HERE: https://www.squadup.com/events/daniel-marin-exhibition-opening
The "Kitsch Medley" exhibit will be on display from August 5 – October 12, 2022. It is FREE and open to the public. Tower Theater Miami is located at 1508 SW 8th St, Miami, FL 33135. 305-237-2463 | www.towertheatermiami.com
Watch ELVIS with Spanish subtitles at MDC's Tower Theater Miami, starting Fri., August 5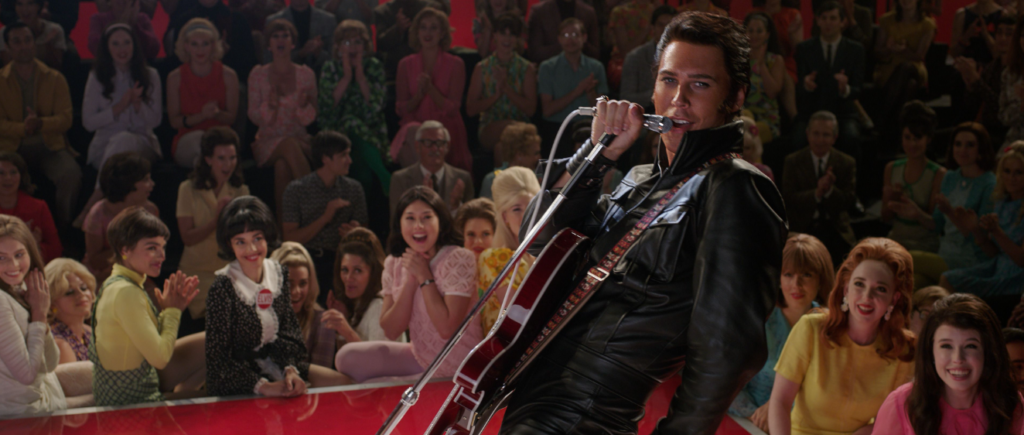 Put on your blue suede shoes and watch the new hit film, ELVIS, with Spanish subtitles at Miami Dade College's Tower Theater Miami starting at 7 pm on Friday, August 5. Tickets cost $12.75 per adult; $10 per senior or student; and $8.25 for Miami Film Society members and go on sale one week prior to the screening. To purchase tickets, visit www.towertheatermiami.com. Tower Theater Miami is located at 1508 SW 8th St, Miami, FL 33135. | 305-237-2463
This Warner Bros. Pictures' musical drama, by Oscar-nominated filmmaker Baz Luhrmann and starring Austin Butler and Tom Hanks, explores the life and music of Elvis Presley (Butler), seen through the prism of his complicated relationship with his enigmatic manager, Colonel Tom Parker (Hanks). The story delves into the complex dynamics between Presley and Parker, spanning over 20 years, from Presley's rise to fame to his unprecedented stardom, against the backdrop of the evolving cultural landscape and loss of innocence in America. Central to that journey is one of the most significant and influential people in Elvis' life, Priscilla Presley.
MDC's Tower Theater Miami Presents "Canaletto & the Art Of Venice" on Tues., August 16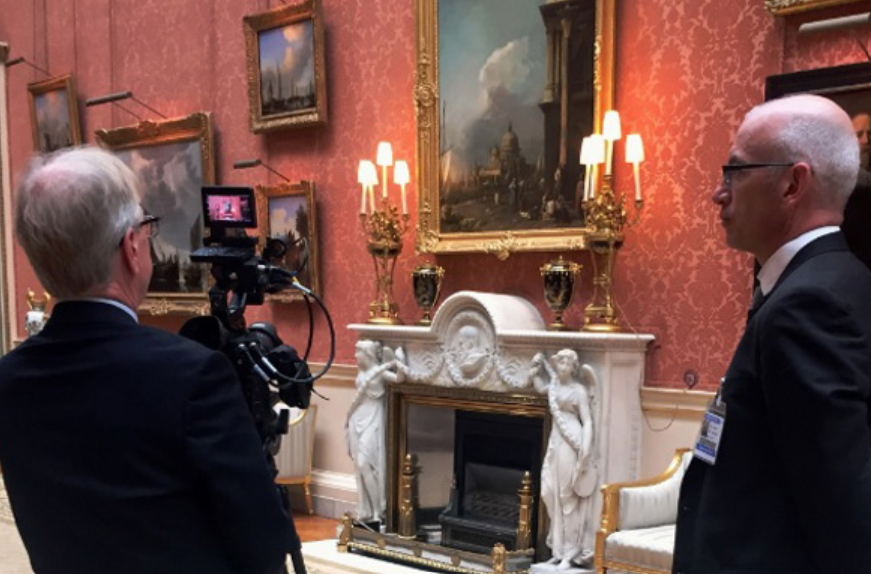 From an intriguing depiction of Mexican painter Frida Kahlo to a stunning film examining the remarkable and often controversial Renoir collection at Philadelphia's Barnes Foundation and more, Miami-Dade College's Tower Theater Miami brings Exhibition on Screen art films to the big screen. Next up is "Canaletto & the Art Of Venice," an immersive journey into the life and art of Venice's famous view-painter, Giovanni Antonio Canal, better known as Canaletto. The screening of this beautiful film will take place at 7 p.m. on Tuesday, August 16. Movie tickets are $15 per person, per movie and $13 for Miami Film Society members. To purchase tickets, visit www.tower theater miami.com. Tower Theater Miami is located at 1508 SW 8th Street.
FAMILY COMMISSIONS Eight Local Filmmakers to Debut Short Films Centered on 'Family' During FREE Screening Event at MDC's Tower Theater Miami on Thurs., Aug. 25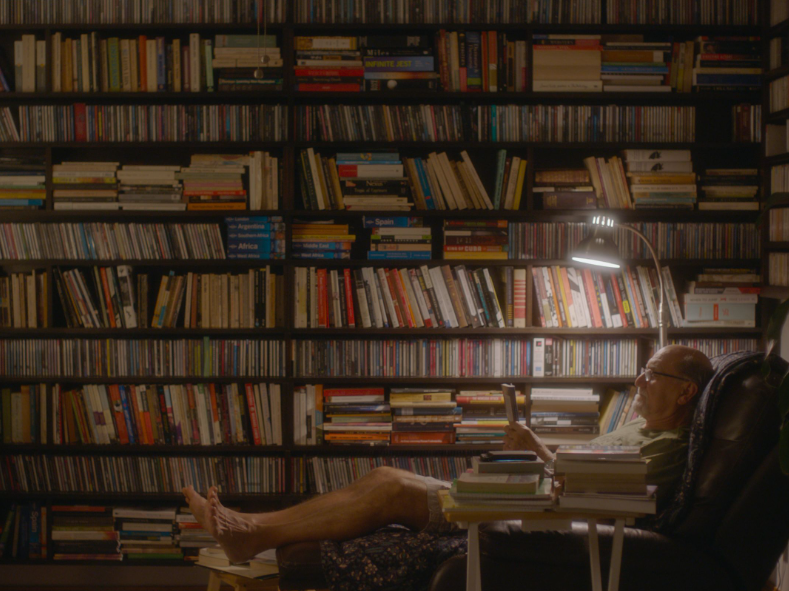 The word family can mean different things to different people. This is evident in the new short films created by eight Miami-based filmmakers who were selected to participate in a new "Family Commissions" program presented by Oolite Arts and Miami Dade College's (MDC) Miami Film Festival. Co-funded by The Lynn and Louis Wolfson II Family Foundation, each filmmaker received a portion of $120,000 to produce 8 to 12-minute original works using the theme – family. Now, the public is invited to watch these films, spanning from the escapades of a young man who will stop at nothing to recover a stolen family heirloom to a first-person account of being a gay male and fitting into an ever-changing family dynamic, during a FREE screening event at MDC's Tower Theater Miami from 7-9 p.m. on Thursday, August 25. Tower Theater Miami is located at 1508 SW 8th Street. RSVP here: https://www.towertheatermiami.com/event/mff-oolite-arts-family-commissions
Cool Off at These Two Summer Exhibits at Oolite Arts in Miami Beach
***Click HERE for high-res photo (credit: Karen Rifas)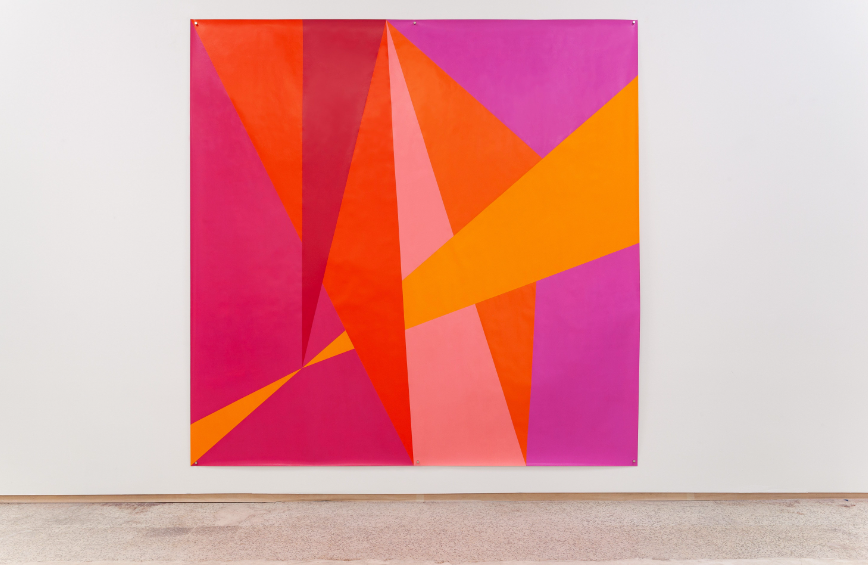 Oolite Arts features two new summer exhibitions: "Lean-To," Oolite's annual artist-in-residence exhibition featuring works by 15 Miami-based artists, and "At The Edge," highlighting six female artists who are pushing the boundaries in hard-edge abstraction. Both exhibits are FREE and open to the public through September 11, 2022. Hours are 12 p.m. – 5 p.m. daily. The exhibits are located at 924 & 928 Lincoln Road in Miami Beach. To learn more, visit www.oolitearts.org. | 305-674-8278
MDC's Tower Theater History
Since 2015, MDC's Tower Theater Miami is South Florida's highest-grossing art-house cinema. Our mission is to connect art with audiences, and foster a value for cinema for future generations. The Theater is the year-round home of Miami Film Festival. Our philanthropic work includes free educational screenings for students and subsidized rental fees for non-profits to showcase cinema without commercial pressures.
MDC's Tower Theater Miami is one of Miami's oldest cultural landmarks. When it opened in December of 1926, it was the finest state-of-the-art theater in the South.
In the early 1960s, large numbers of Cuban refugees fled to Miami. The area surrounding S.W. Eighth Street – "Calle Ocho" – became a place of new beginnings. For many Cuban families, films at Tower Theater Miami were an introduction to American culture in addition to pure entertainment. Soon the theater altered its programming to include English-language films with Spanish subtitles, and eventually Spanish-language films. However, after almost sixty years of operation, Tower Theater Miami was closed to the public in 1984.
In 2002, the City of Miami authorized Miami Dade College to reopen the Theater. In 2011, USA Today declared MDC's Tower Theater Miami "one of the 10 great places to see a movie in splendor" in the newspaper's round-up of the best old-fashioned movie palaces in America, and the same year the Theater came under the programming and operational direction of MDC's Miami Film Festival. Today, Tower Theater Miami thrives as a social gathering place for cultural connections in Little Havana, where the community can enjoy alternative and culturally specific exhibitions, performances, independent and international films, specializing in both Spanish-language films and English-language films, subtitled in Spanish.
Theater Info
MDC's Tower Theater Miami is located in the heart of Little Havana, next door to the famous Domino Park. The Theater features two auditoriums, one with 250 seats, the other with 104 seats.
The theater opens 40 minutes before the first scheduled screening of the day.
The theater is handicapped accessible.
To view our full Safety Guidelines Please Click HERE
Accessibility
Wheelchair Accessible
Tower Theater is wheelchair accessible. If assistance is needed, please make yourself known to the theater/venue staff.
Closed Captions
All foreign language films will have English subtitles. Exclusions may apply for live events. For closed captioning, please refer to individual pages for more information.
Contact
Leave a Voice Message 305-237-3083
Hear Showtimes (in English or Spanish) 305-237-2463
General Contact info@towertheatermiami.com