FLUF WORLD PRESENTS FLUF HAUS: AN INTERACTIVE EXPERIENCE TO CELEBRATE
THE LAUNCH OF THREE GROUNDBREAKING NEW COLLECTIONS
FLUF Haus Is Opening The Doors To Its Metaverse Portal This Year @ Art Basel, & You're Invited (Dec. 4)
On the heels of exponential growth, the revolutionary new NFT project brings its community to a one-of-a-kind event to share new experiences in the metaverse ecosystem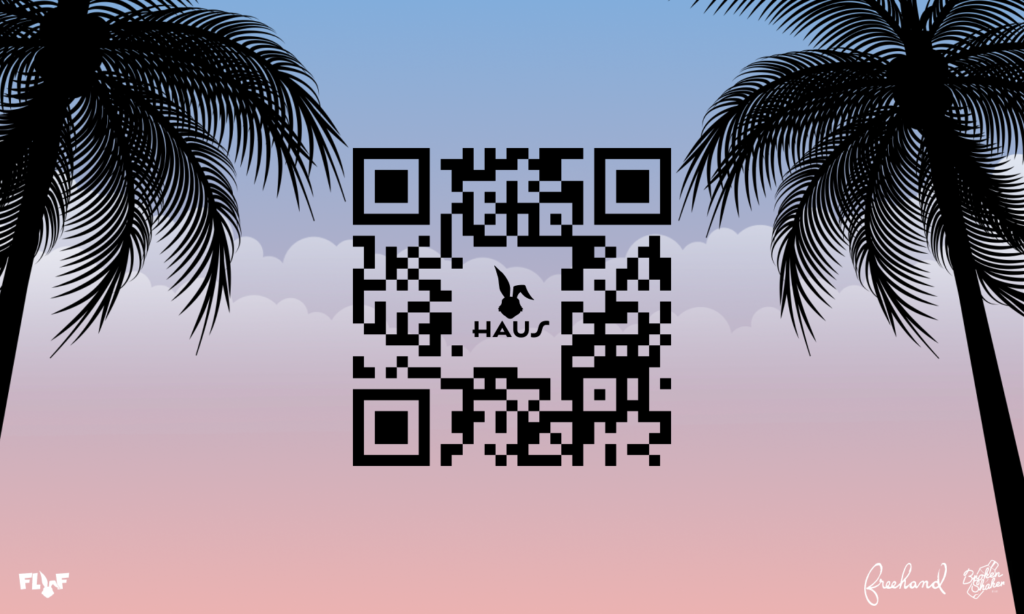 MIAMI BEACH, FL (November 23rd, 2021) – FLUF World, a collection of metaverse-ready unique 3D avatars, music and games, today announced the premier of FLUF Haus Miami Scene Drop, an exclusive event to celebrate the True Metaverse movement at Art Basel. Ushering in the realisation of community developed and owned metaverse content, the exclusive event will bring this world to life and celebrate the newest avatar drops in the ecosystem.
Backed by collaborator Outlier Ventures, FLUF World has become a standout player at the front of new meta media. With a mission to create the most open, inclusive and creative community possible, FLUF World fosters connections with artists, collaborators and FLUF Owners (FLUFs are their genesis collection of 10,000 rabbit avatars with unique traits). The community-driven event is designed to celebrate the FLUF movement, while showcasing the vibrant art and
sounds from FLUF World, including over two dozen artists and musicians.
"FLUF World is a rich new media experience, built off the back of community ownable avatars that are the gateway to smart, connected metaverse experiences," says Jesse Metcalf, co-creator of FLUF World. "From our characters, to the soon to be released 3D, immersive NFT burrows, partnerships and more collections to come, our goal is to create a vibrant
inclusive and creative experience."
Recognized as one of the leading NFT projects in the world, the visionary company thrives by giving its members full commercial rights over their own FLUF World avatars and assets, as
tools they can use to create, share and monetize.
FLUF world has sold over $75 million dollars in NFTs in just three months and has blossomed from a single character to a string of world first product innovations including:

● THINGIES: Thingies are 10,000 programmatically-generated 3D animated spiders, capable of producing their own generative NFT art. These avatars were created by an AI that was fed over 10,000 images of abstract art, learning to produce its own before recreating these as furs and canvases. They have the ability to make art for their owners which can be sold on the secondary market.
● SCENES AND SOUNDS: The Scenes and Sounds feature enables FLUF holders to swap and change their Fluf's soundtrack and backgrounds making FLUFs one of the first dynamic multimedia NFTS. It opens an exciting world of collaboration with exclusive
artists able to use FLUFs as a distribution channel for new art or music. With a thriving secondary market, Fluf holders can sell their existing media assets and find their perfect matches.
● PARTY BEARS: Party Bears are the latest addition to FLUF World. These fun-loving bears bring the party with them wherever they go. As fully-rigged 3D avatars, equipped with sounds, they can explore the metaverse and play music alongside existing Flufs. Their unique feature, another world first, is each item of clothing and accessory is its own NFT opening the door for collectors to trade clothing and collaborations with fashion designers and labels who want to make a step into the metaverse.
The first limited FLUF Haus Scene and Sound (a Miami Art Basel edition of 400) is reserved for FLUF Haus attendees; current scenes and sounds range from $500 to $5,000 on the secondary market. FLUF Haus members will be granted access to join the Fluf community and become eligible to receive updates, access to product drops and future events.
"Despite all the commercial success and technology firsts, our greatest achievement is our vibrant, welcoming, passionate community," says Aaron McDonald, co-founder of FLUF World. "FLUF Haus is designed to connect artists into the metaverse, and a community that loves art and music and wants to engage with the creative process. At this celebration, we hope to set the stage for our members around the globe to embark on a new creative journey."
FLUF World's aims to host over 200 international artists at the FLUF Haus premier. The founders hope those in attendance can contribute and ultimately share new experiences with
their art in the metaverse. FLUF World has also announced that tickets from FLUF VIP Pass Trait holders who are unable to attend can be donated to local artists in the Miami area. The event will take place on December 4th, 2021 at 9:00PM EST at the Freehand Hotel in Miami Beach, FL.
To get a ticket to FLUF World or to nominate an artist you think would benefit from joining the FLUF Haus community in Miami register here at www.FLUFhaus.com FLUF World's collections are available on the Opensea marketplace, where customers can purchase products using Ethereum.
Visit FLUF World at: https://fluf.world/
Follow FLUF World social channels here:
Instagram: @flufworld
Twitter: @FLUF_World
Facebook: @flufworld
ABOUT FLUF World
FLUF World is home to 10,000 unique 3D animated rabbits living as NFTs on the blockchain. FLUFs have been programmatically generated from 270 attributes across 14 categories to be entirely unique by at least three degrees of separation. Owners can download their FLUF in MP4, GIF, and PNG formats, with 3D models coming soon.
MEDIA CONTACT:
Ashley Goldstein
ashleyg@alabgroup.com
917.940.7312
Alain Rapallo
alain@alabgroup.com
305.479.5177
Ashley Orfus
Ashley@alabgroup.com
917.232.7349