Dr. Patricia Rogers
CEO, Unity in Service, Inc
International Speaker, Best Selling Author, Visibility Strategist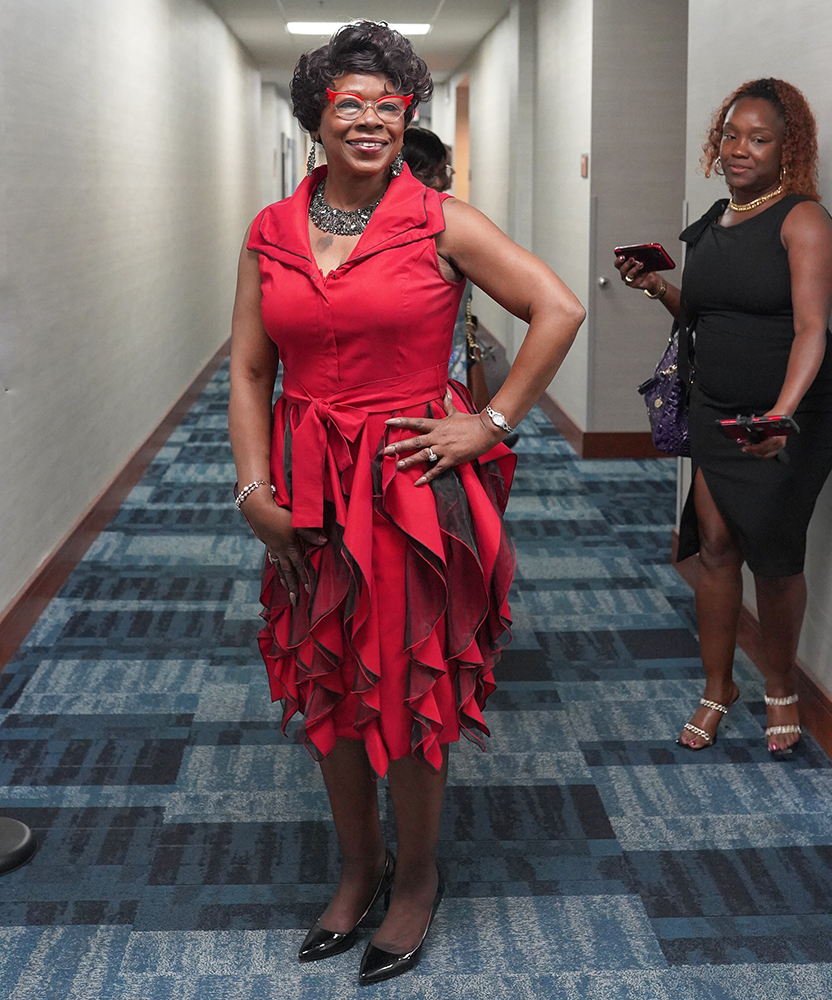 Dr. Patricia Rogers is a retired Army Veteran of 12 years, she spent 29 years in law enforcement, retiring in 2016 as a corrections lieutenant. Since retiring, she is the CEO of Unity In Service, Inc, Her zone of genius is an Event Coordinator for the past 7 years where she takes pride in setting a platform for publics speakers to speak and entrepreneurs to connect and build professional networks and increase their clientele. Dr. Rogers has served thousands through the events that she host. She is a Visibility Strategist, Business Coach, a Director in LegalShield where she provides legal and identity theft services for individuals and entrepreneurs. She has received a plethora of awards and she is an outstanding member of Women's Prosperity Network & International Women Association. The only way for you to succeed, is to have a love for yourself and a burning desire to live out your purpose. When you love yourself, you will have a deep passion for discovering your gifts and your talents. Your gifts and talents are what you will be about to monetize so that you can enhance your lifestyle. If you love yourself; your business will profit, because "You Are Your 'Business? "be in love with your business. Why? Because you are your business! The risk involved, and the stress that comes from building a foundation that will yield you a better lifestyle can be daunting. In order to be a servant to the masses, you must make sure that you are conditioned; physically, mentally, emotionally, and spiritually. My message is about how people want to be entrepreneurs in the 21st century, but many are not aware of the challenging work that goes along with building a business. There are characteristics that we must portray, and whatever our passion is, it must be so strong that we will be determined to achieve our goals by any means necessary. I said all that that because in order to be productive as an entrepreneur, you must love yourself enough to make huge investment, financially and physically. Self-love and care are a priority. If one fails to have self-love, then he or she will be of no use to anyone else. Entrepreneurs are servants and servants must have good positive energy and energy comes from self-care in our diets, in our minds and even in the relationships that we develop. At the end of the day, you are your business and if your foundation is not firm, your business will not make it. Statics say that business fail within the first five years.
Your passion must be so strong that you will not give up when you faced challenges, financial burden, disappointments, not to mention the things that we cannot control like the pandemic and other crisis. When you love yourself by maintain your hierarchy of needs, you will stand these challenging times. Perseverance, patience, determination, resilience, confidence, intuition, creativity, and positive energy are all prerequisite of being in love with who God created you to become. When you love yourself, it will show on the outside and your positive energy will attract the right people into your life.
Patricia is a "Social Butterfly" spreading her wings on various social media platforms and participating in a vast amount of networking arenas.
Coaching Sessions provide
Career Transition
New Business
Evaluating Choices
Clarifying Values
Personal Relationships
Professional Image
Social Media Marketing
International Public Speaker at Unity In Service, Inc.
Visibility Strategist
International Best-Selling Author
International Public Speaker
Online Event Host
Business Consultant
Marketer & Promoter