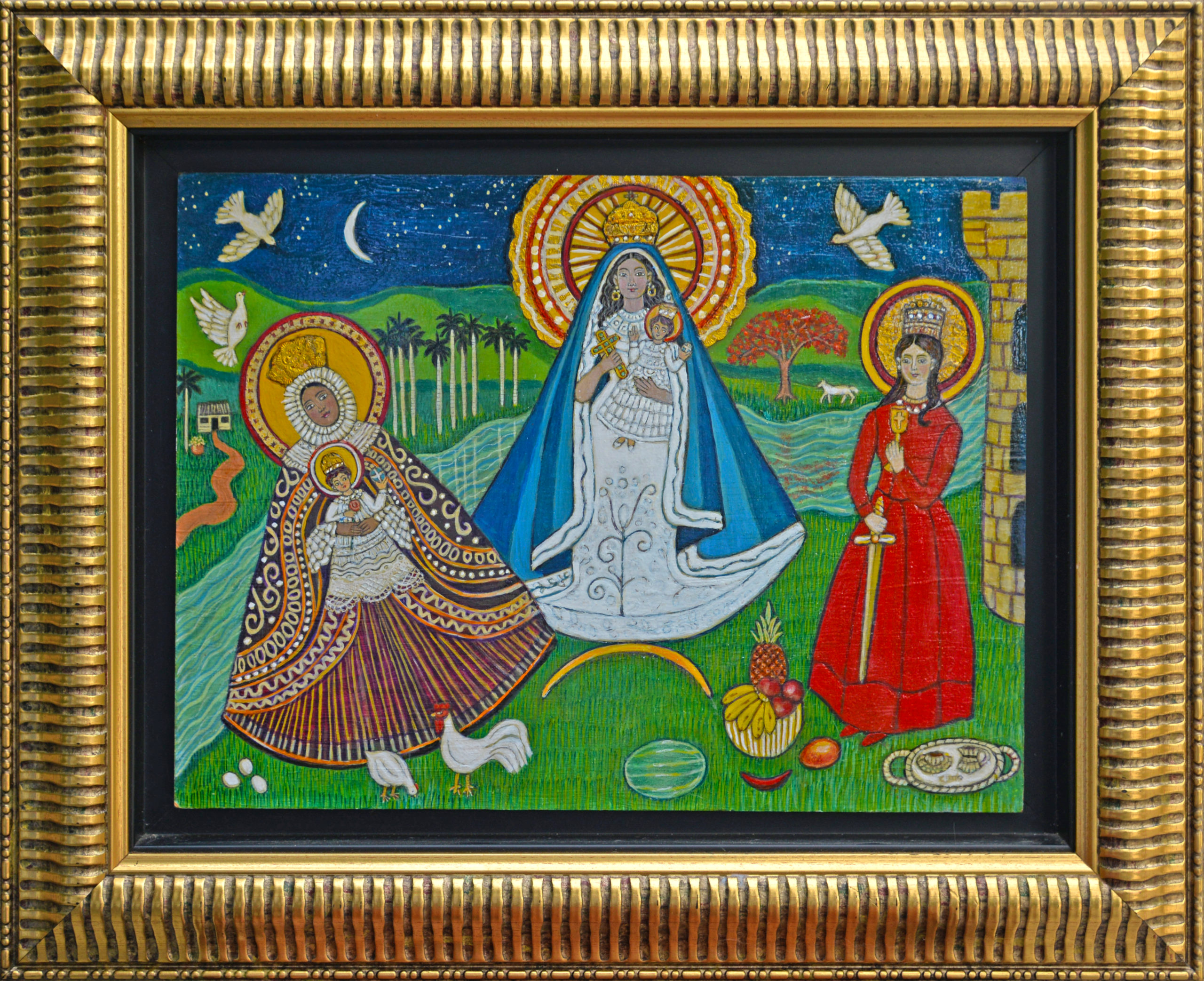 CFCHC presents Divine Presence: The Art of Margarita Cano
Carol Damian
305-607-5160
caroldamian9@gmail.com
Miami, FL – April 1, 2021 – The Colonial Florida Cultural Heritage Center is pleased to
present Divine Presence: The Art of Margarita Cano on exhibit in the beautiful Baroque
La Merced Chapel on the grounds of Corpus Christi Church.
The exhibition, curated by local art historian Carol Damian, Ph.D., features small and
elegant works that capture the artist's nostalgia for her lost homeland of Cuba. Born in the
artist's imagination and completed with meticulous attention to detail, these sentimental
objects, illustrated books, and devotional-sized paintings are a fantasy reminiscent of
medieval miniatures. Her subjects feature the divine presence of angels and goddesses of
the sea who have long protected the people of Cuba on perilous journeys to freedom,
especially the Virgin Mary, the patroness of Cuba, La Caridad.
Exhibition dates are Sundays, April 11, 18 and 25; and May 2, 9, 16 and 23. This exhibition,
as well as La Merced's permanent collection, may be viewed from 12-2pm and by
appointment. Admission is free. La Merced Chapel is located at 3220 NW 7th Avenue in
Miami.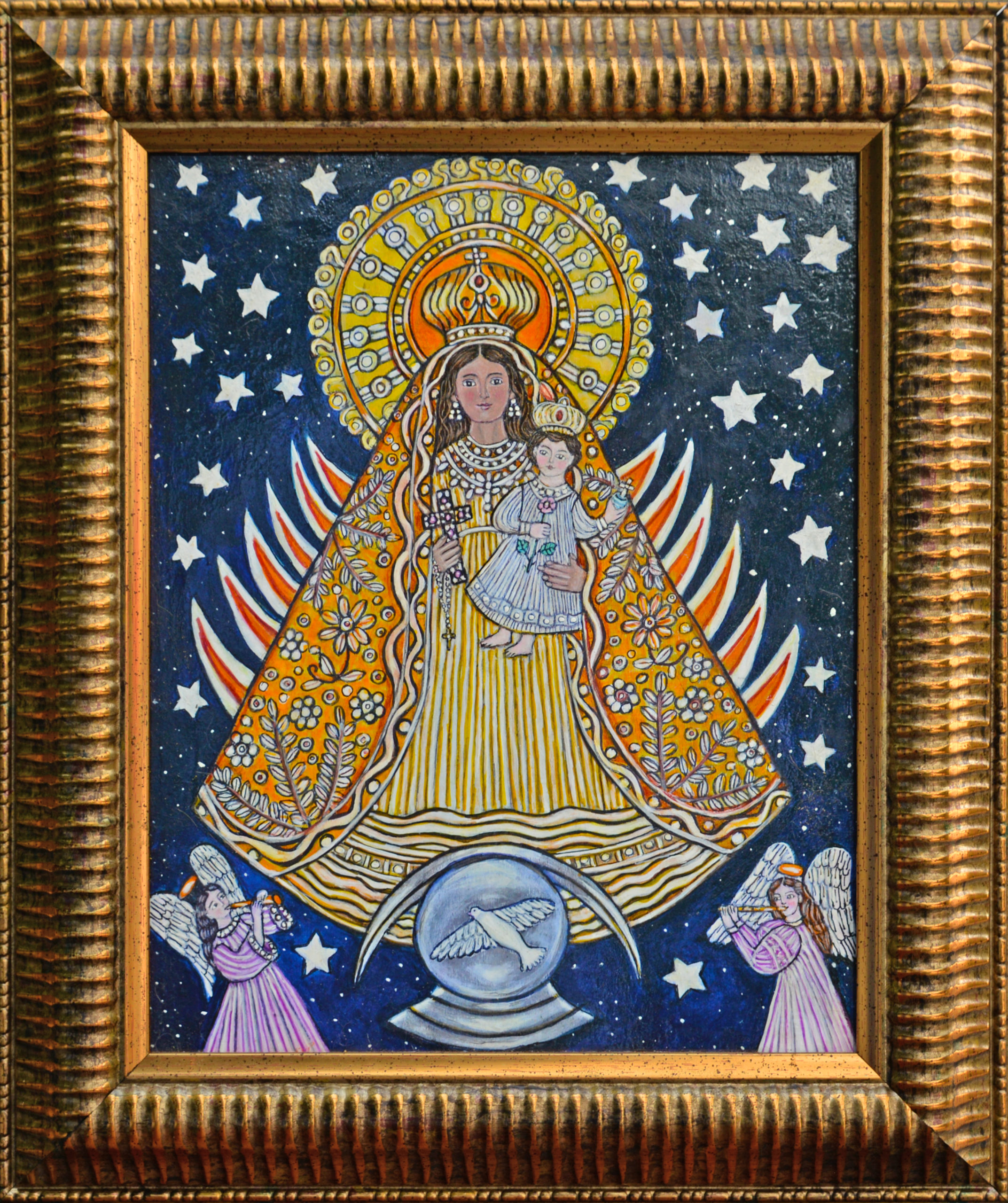 About the artist
Margarita Cano was born in Havana, Cuba, and received her Ph.D. from the University of
Havana before migrating to the United States in 1962. An active member of Miami's artistic
and literary community, Cano served as a Librarian and the Art Serve Administrator at the
Miami Dade Public Library for many years. She is an author and painter, and her work is
included in prestigious collections and exhibitions.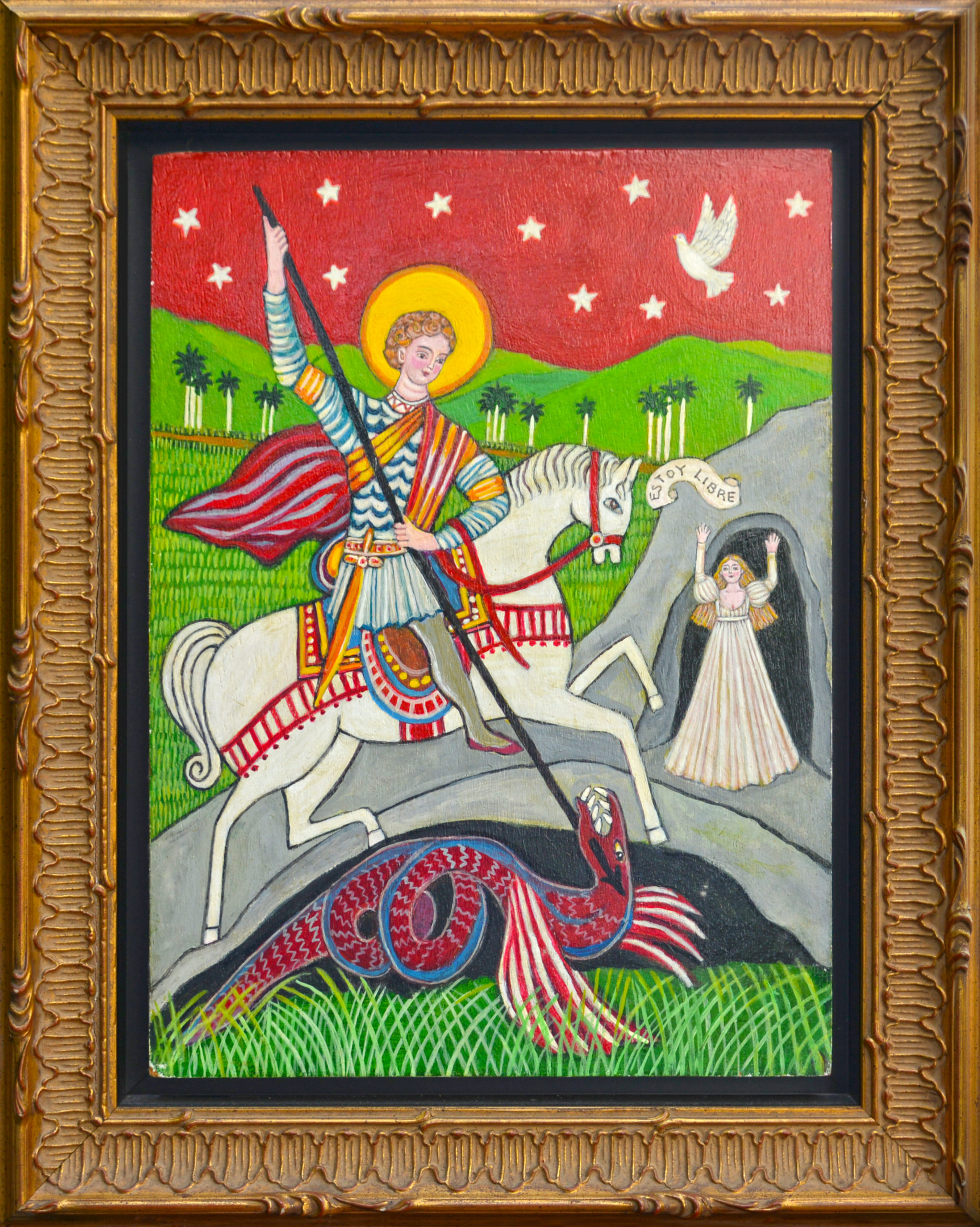 About CFCHC
The nonprofit Colonial Florida Cultural Heritage Center is located on the campus of historic
Corpus Christi Catholic Church in the Allapattah neighborhood of Miami, Florida. The
Center's mission is to acquire, preserve and make available to the public, the cultural and
artistic patrimony of Florida. The Center's focus is on times from the earliest Spanish
Colonial influences throughout South, Central and North America and the Caribbean,
through the 19th century. Two buildings support the CFCHC mission — La Casa, home for
administrative offices, exhibition space, meeting rooms, and an art restoration and
preservation studio; and La Merced Chapel, home to a significant permanent collection of
Spanish Colonial art.
For more information visit www.colonialflorida.org