Miami Showmaker Natasha Tsakos Creates a Splash with a Fully Outdoor, Carwash Inspired CARABOOM!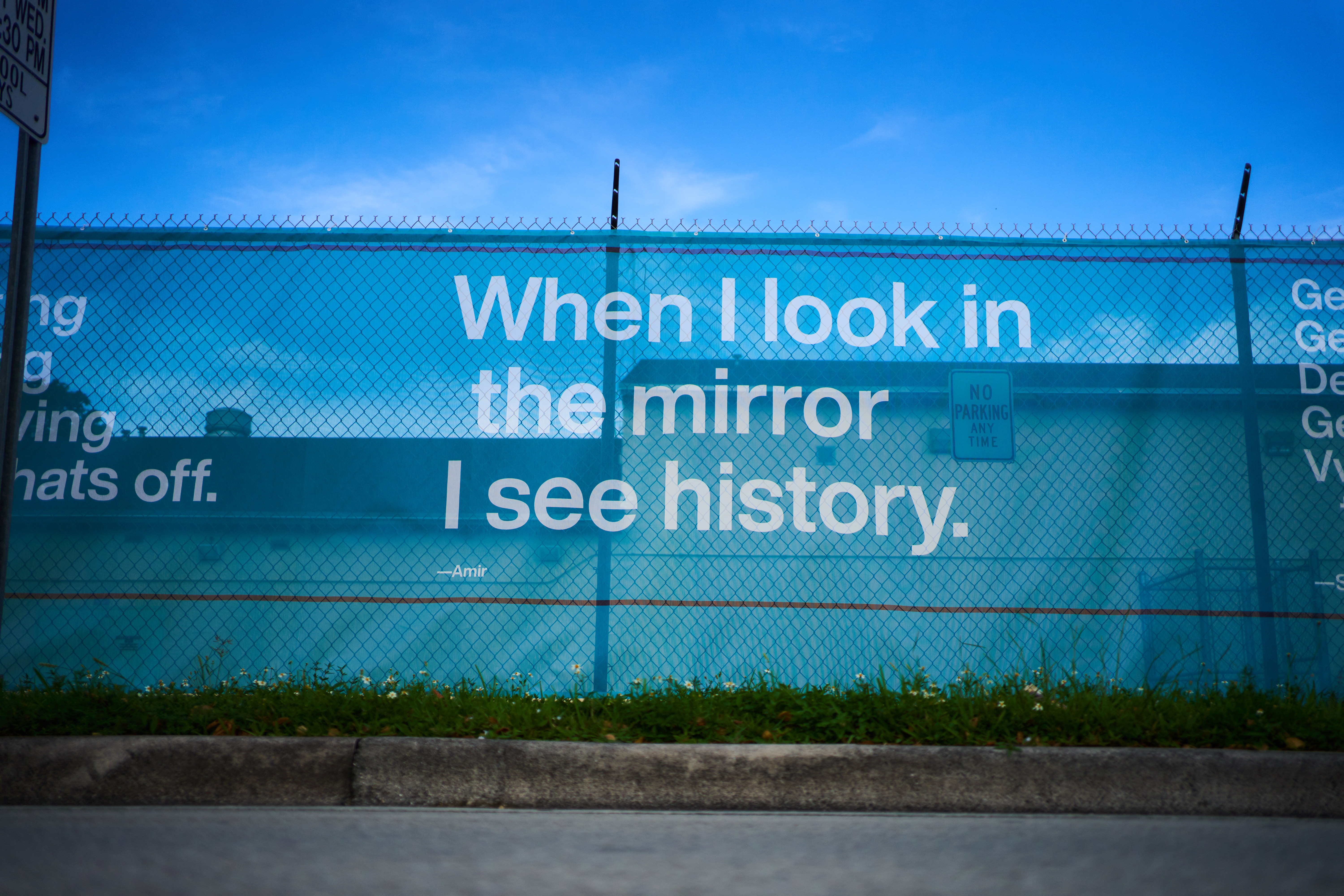 Live Arts Miami (LAM) is thrilled to present the world premiere of CARABOOM The Greatest Carwashow on Earth, an unexpected spectacle of silliness and physical poetry following the trials and triumps of the Caraboom Family.
Appealing to the inner child in all of us, CARABOOM, a Knight New Work created by Miami-based multimedia artist and show maker Natasha Tsakos, is a participatory splash-filled experience and sensational playscape for togethering and catharsis in the heart of downtown Miami at MDC Wolfson Campus' parking Lot 1 from March 31 – April 10, 2022.
Imagine a car wash where no cars are washed, at least not literally. Tsakos and company are using atmospheric car wash mechanics as dynamics for drama! Foam cannons, bubble machines and human water fountains will immerse participants and passengers in a hysterical, splashtick adventure! There are honking concertos, microfiber dancing, awe-inspiring acts and catharsis for everybody.
"We are on a mission to scale joy," Tsakos said.

Audiences are invited to experience Tsakos' thrill ride from the Boom Zone (for a global view of the show), Splash Zone (if you are feeling daring) or within the comfort of your car, as sixteen characters perform improvised skits, assemble seamlessly into choreographed routine, and activate the audience and passengers to collectively jazzercise, meditate, and feel.
Jazzercise Website. https://www.jazzercise.com/com/
CARABOOM's playful nature, outdoor settings and non-verbal format make it a show for all audiences. Cars become props (to the performers), characters (to the Boom Zone and Splash Zone participants), or the audience's personal "VIP booth." It's real-time performance unique to each vehicle with a polished production value that shines through evocative dance choreography and uniquely color-coded fashion and enormous props.
"CARABOOM is the much-needed boost of joy that we all need after two tumultuous years of pandemic life," said Kathryn Garcia, Live Arts Miami Executive Director. "Live Arts Miami is thrilled to be a part of this extraordinary project that will bring some foolish fun into people's lives while reinventing how and where performances happen in 2022 and beyond."
Tsakos' CARABOOM was selected as a winning project of the John S. and James L. Knight Foundation's 2020 Knight New Work program. The initiative provides funding to nine Miami-based artists and organizations, to radically reimagine the performing arts in times of pandemic.

COVID-19 Considerations and Precautions:
Live Arts Miami is fully committed to the health and well-being of every visitor and staff member.
All visitors and staff will be required to practice social distancing while tightly fitting masks are strongly encouraged. No visitor or staff will be granted entry if they are demonstrating symptoms of COVID-19 or have been determined to have had trace-contact with a person diagnosed with COVID-19. Capacity will be limited.
ABOUT THE ARTIST
Natasha Tsakos is a show maker, director and producer living and working in Miami. She is the founder of NTiD, a multimedia theatrical production company, and currently the Executive Artistic Director of CARABOOM. Tsakos productions have been watched worldwide, she has created shows for the Discovery Channel, Tribeca Film Festival, opened the G20 summit, spoken at TED and performed at the Super Bowl with Cirque du Soleil. Tsakos' work blends cinematic techniques, non-linear storytelling, music dynamics, technology with live performance to make profound statements on the way we live in an utterly original language.
Full information about the artist, cast and crew can be found at www.liveartsmiami.org.
WHAT: Natasha Tsakos' CARABOOM The Greatest Carwashow on Earth
WHEN: Thursday, March 31, through Sunday, April 10, 7 p.m. and 9 p.m. showtimes
WHERE: MDC Wolfson Campus, Parking Lot 1
233 NE 5 th St, Miami, FL, 33130 → Buy Tickets
To register, visit www.liveartsmiami.org. Click here for photos and videos.

ABOUT LIVE ARTS MIAMI
Live Arts Miami is one of the city's oldest and boldest performing arts series: an action-driven, people-centered platform for powerful performances, impactful community programs and learning experiences that spark dialogue, raise awareness around pressing issues, and open minds and hearts in all who take part. Created in 1990 as Cultura del Lobo, Live Arts Miami is proud to be a part of Miami Dade College's celebrated Department of Cultural Affairs. For more information, please visit www.liveartsmiami.org and follow @liveartsmiami on Facebook, Instagram and Twitter for the latest updates.
The programs of Live Arts Miami are funded by Miami-Dade County Department of Cultural Affairs and the Cultural Affairs Council; the Miami-Dade County Mayor and Board of County Commissioners; the State of Florida, Department of State, Division of Cultural Affairs, and the Florida Council on Arts and Culture; the National Endowment for the Arts; National Performance Network (NPN); the John S. and James L. Knight Foundation. Live Arts Miami is a Partner of the National Performance Network (NPN). Major NPN contributors include the Doris Duke Charitable Foundation, Ford Foundation, and the National Endowment for the Arts.

ABOUT THE JOHN S. AND JAMES L. KNIGHT FOUNDATION
We are social investors who support democracy by funding free expression and journalism, arts and culture in community, research in areas of media and democracy, and in the success of American cities and towns where the Knight brothers once had newspapers. Learn more at kf.org and follow @knightfdn on social media.
Live Arts Miami Contact: Lisa Palley, Palley Promotes; lpalley@bellsouth.net; 305-642-3132
MDC Media Contacts: Juan C. Mendieta, MDC director of communications, 305-237-7611, jmendiet@mdc.edu; Sue
Arrowsmith, director of media relations, 305-237-3710, sarrowsm@mdc.edu; Allison Horton, 305-237-3359,
ahorton2@mdc.edu; or Norma Ardila, 305-237-3607, nardila@mdc.edu.
This and other MDC releases are available at www.mdc.edu.
Thursday-Sunday, March 31-April 10 MDC Wolfson Campus, Parking Lot 1
Mark your calendar for O, Miami Poetry Festival, April 1-30 where we all can encounter a poem * on your parking ticket* on a can of beer* at Fruit and Space Park * on a school fence (photo attached)* on a LED crosswalk sign* on coffee sleeves* in your ice cream* at Poetry and Pajamas, at a drag performance, at a wildflowers workshop, even at a self-guided hidden history tour of the Venetian islands, at a baking workshop, while bird watching, in a prison dining hall, at a wine tasking…among many other activities and places during the month of Aprilpoetry can, and will pop up, Surprise!!
Including these projects:
Sopa De Letras (Spanish language workshop)* English: In this Spanish language workshop participants create a collective poem while they cook a soup together. Guests share recipes that they have learned from loved ones. * Spanish: En este taller los participantes crearán un poema colectivo mientras cocinamos una sopa juntos. Compartiremos en círculo, recetas que hemos aprendido de nuestras familias y amigos
Aves Y Poesia Bilingual Spanish/English guided walking tour along Bill Baggs park's main trails with a stop at the Cape Florida Banding Station to observe wild birds up close. Participants write poems along the trail inspired by their senses and experience in nature. Sharing writing & observations is encouraged but not required.
Connectify/Free_Wi-Fi[poesia] created by Cuban artist Nestor Siré Nestor has engineered internet routers that emit lines of poetry instead of Wifi. The featured poems are written by 20 poets: 10 Cuban-American poets living in Miami and 10 Cuban-American poets living in Cuba. This project uses the trinomial, Poetry-Aphorism-Technology to create micro bilingual poems. This selection represents a strategy in order to create real communication, an intermediate point between these two contexts divided by power.