Jareh Das
Azza El Siddique's worlds between worlds
Backed by research and using sight, scent, sound, and time, the artist's multilayered environments are sensory studies in ephemerality
Azza El Siddique builds worlds that hover between the states of life and death, growth and decay. Her site-specific installations are room-sized sensory environments – often infused with the intense fragrance of incense – that set sculptures, screens, masks, or vessels into architecturally minimalist steel frameworks. Custom-engineered systems modulate natural elements like water, light, and heat to create material and metaphorical circles of life: Clay objects appear in states of disintegration; dripping water transforms the materials it touches; and heat diffuses scents. Embodied and ephemeral, these installations address impermanence and mortality, but also transformation and rebirth.
Born in Khartoum, Sudan, and now living in New Haven, Connecticut after earning an MFA at Yale University in 2019, El Siddique's work draws upon her Sudanese heritage and, more recently, her research into ancient Egyptian and Nubian architecture and funerary traditions. 'My research operates from a space where I can play around with movement and the sensorial,' she explains. 'This also stems from being a queer woman of color, an immigrant, and the sense of awareness I have navigating the world within these built environments.'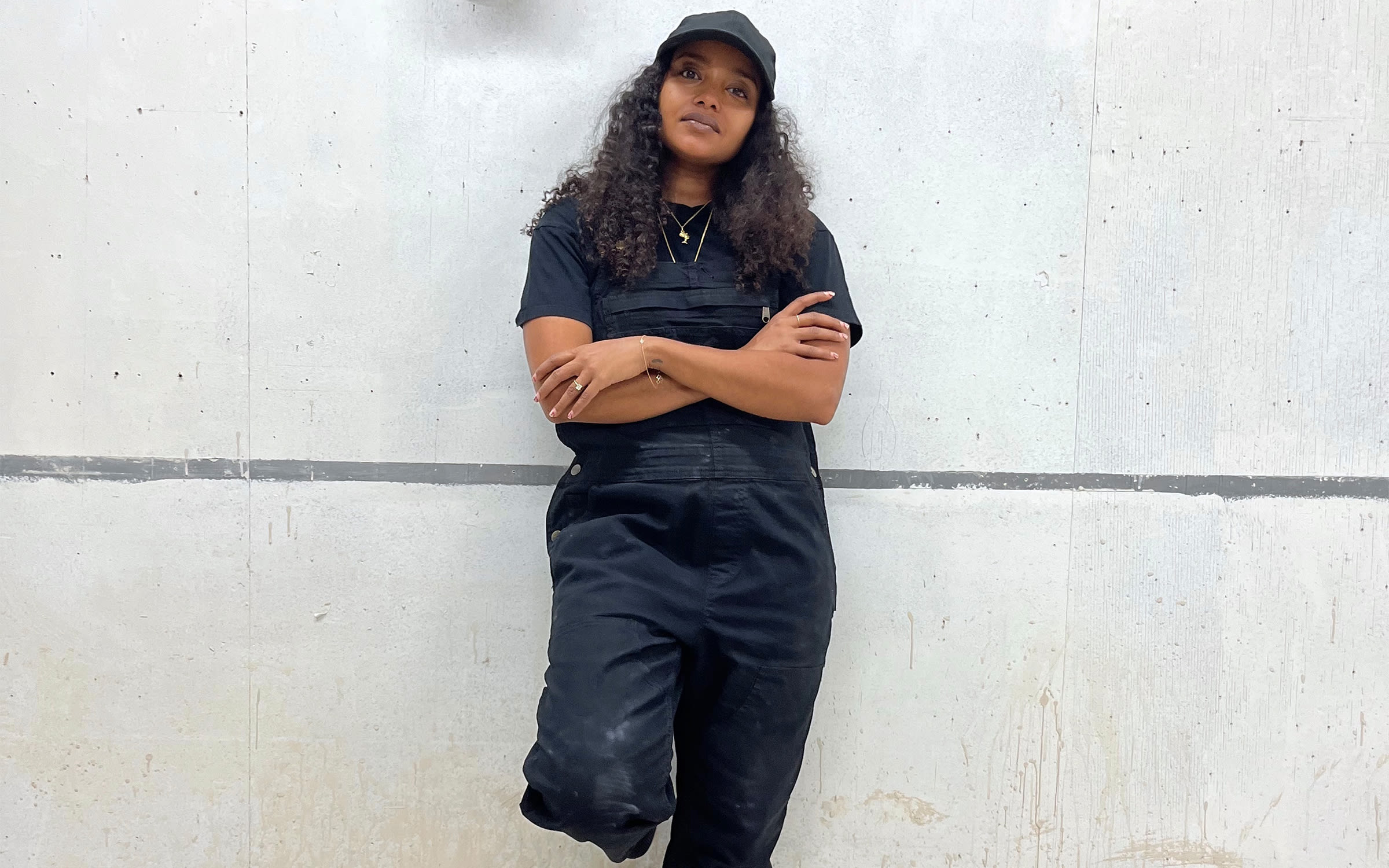 The artist's recurring use of heady aromas like sandalwood, amber, and musk creates a sanctuary atmosphere for viewers and pays homage to her East African heritage. These fragrances are prominent within the diasporic Sudanese community, which uses scents and rituals to retain tradition and identity in the places Sudanese have migrated to (in El Siddique's case Canada, where she spent her youth). As the artist explained in a Zoom call: 'Scent is a material that embeds itself within spaces and envelops the viewer whilst having the ability to make those who experience it time travel, in a sense.'
Memory – a kind of time travel – also plays a role in El Siddique's installation Final Fantasy (2023), to be presented by Montreal-based gallery Bradley Ertaskiran in Art Basel Miami Beach's Positions sector (the fair debut for both artist and gallery). Like her previous installations, the structure resembles a sacred space like a pyramid or temple, but also evokes the feeling of, say, a laboratory. 'The installation reflects my younger years, when I played role-playing PlayStation games with my late brother,' El Siddique explains. 'These games feature narratives that remain relevant in our contemporary world: overconsumption, corporate greed, exploitation of natural resources, religious extremism, oppressive governments, natural disasters, pandemics, and so on.'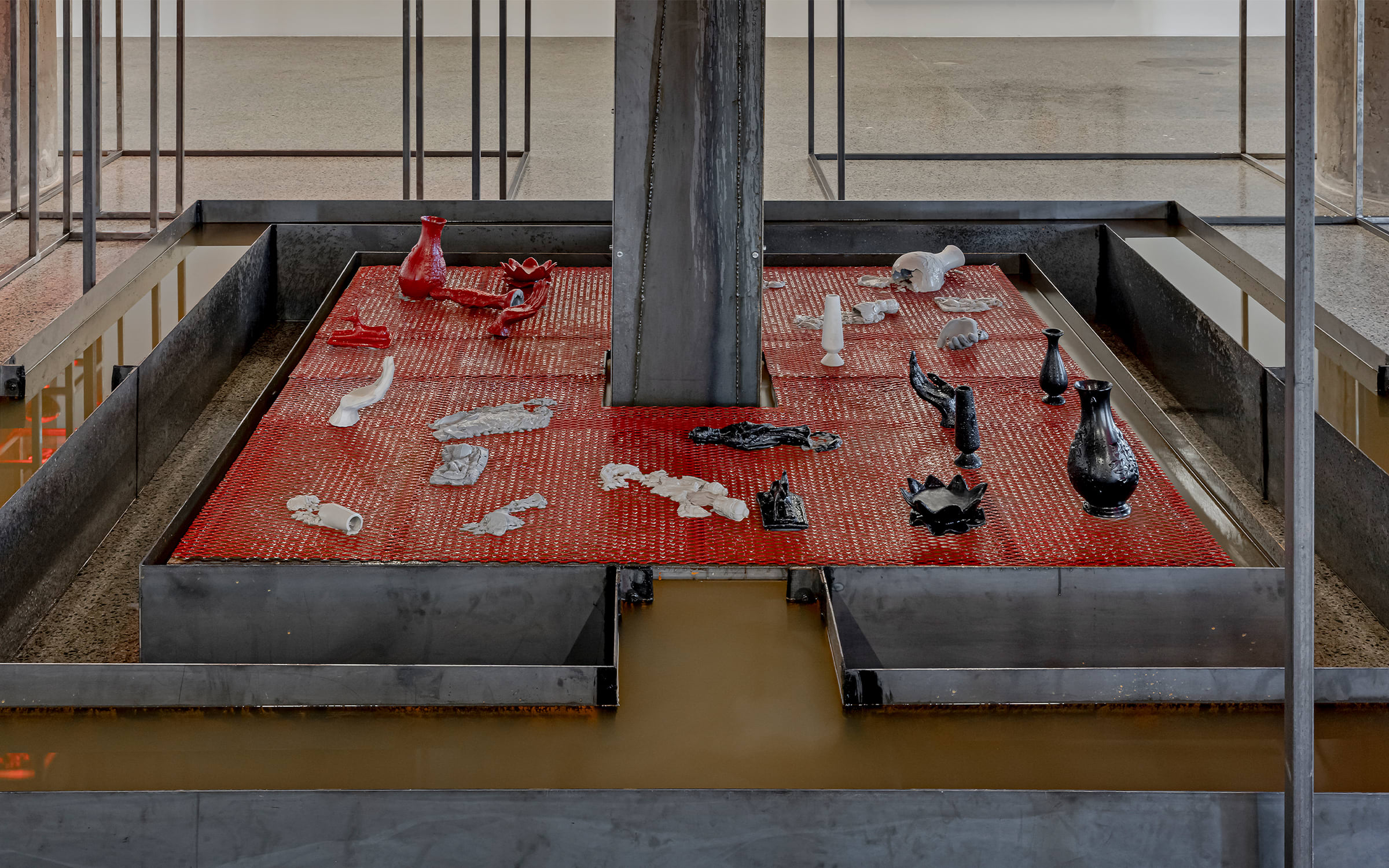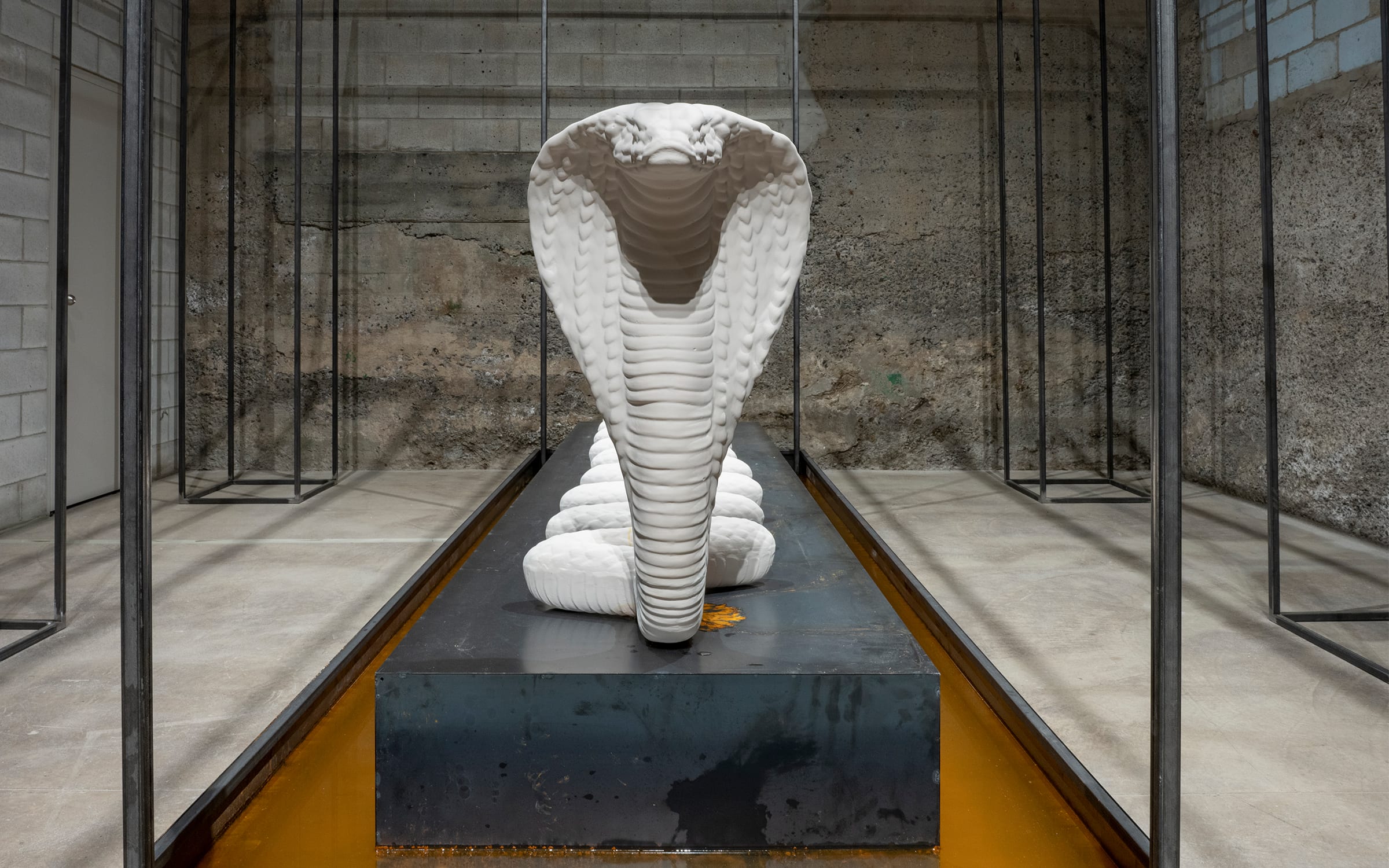 The installation's two sphinx-like cement dog sculptures are based on 3D scans of the artist's own Doberman Pinscher, Sunny. Dobermans were bred in the late 19th century as protective dogs, and the sculptures guard a large square steel fountain with a central column framed by four monitors playing looped video text of spells from ancient Egyptian and Nubian funerary texts including The Book of Two Ways. Presented here as a continuous flow resembling a scrolling stock-market ticker, the scripts once served as guides to the afterlife, providing instructions to the deceased for encounters with gods, demons, and deities, alongside strategies for progressive rebirths. The fountain's cascading platform holds bisque-fired vessels and is surrounded by metal scaffolding: The latter erodes over time, while water that slowly drips from the scaffolding stains the vessels. The effect is tomblike, reliquary.
El Siddique's fascination in the changeable materiality of objects is evident in her work, which blends storytelling with science, and traditional making methods with industrial production. 'My main interest is in the way that these ancient architectures were built in metaphorical ways, and how they address narratives centered on the journey that takes the deceased to another world. This is a beautiful way of storytelling, and forms the basis of my practice,' she says.
And as the work honors the archaic, it recasts how we perceive the present. In a review of scholar Katherine McKittrick's Dear Science and Other Stories, a 2020 study on Black and anti-colonial strategies, writer Anna Nguyen noted that the author 'positions Black storytelling as a way to hold on to the rebellious methodological work of sharing ideas in an unkind world, in exploring how Black creatives have always used such interdisciplinary and rebellious methodologies to invent ways of living outside of prevailing knowledge systems.' El Siddique's deeply poetic, research-led work embodies the interdisciplinary and defiant methodologies McKittrick writes of, unraveling past disciplines and imagining new ways of being in and experiencing our current world.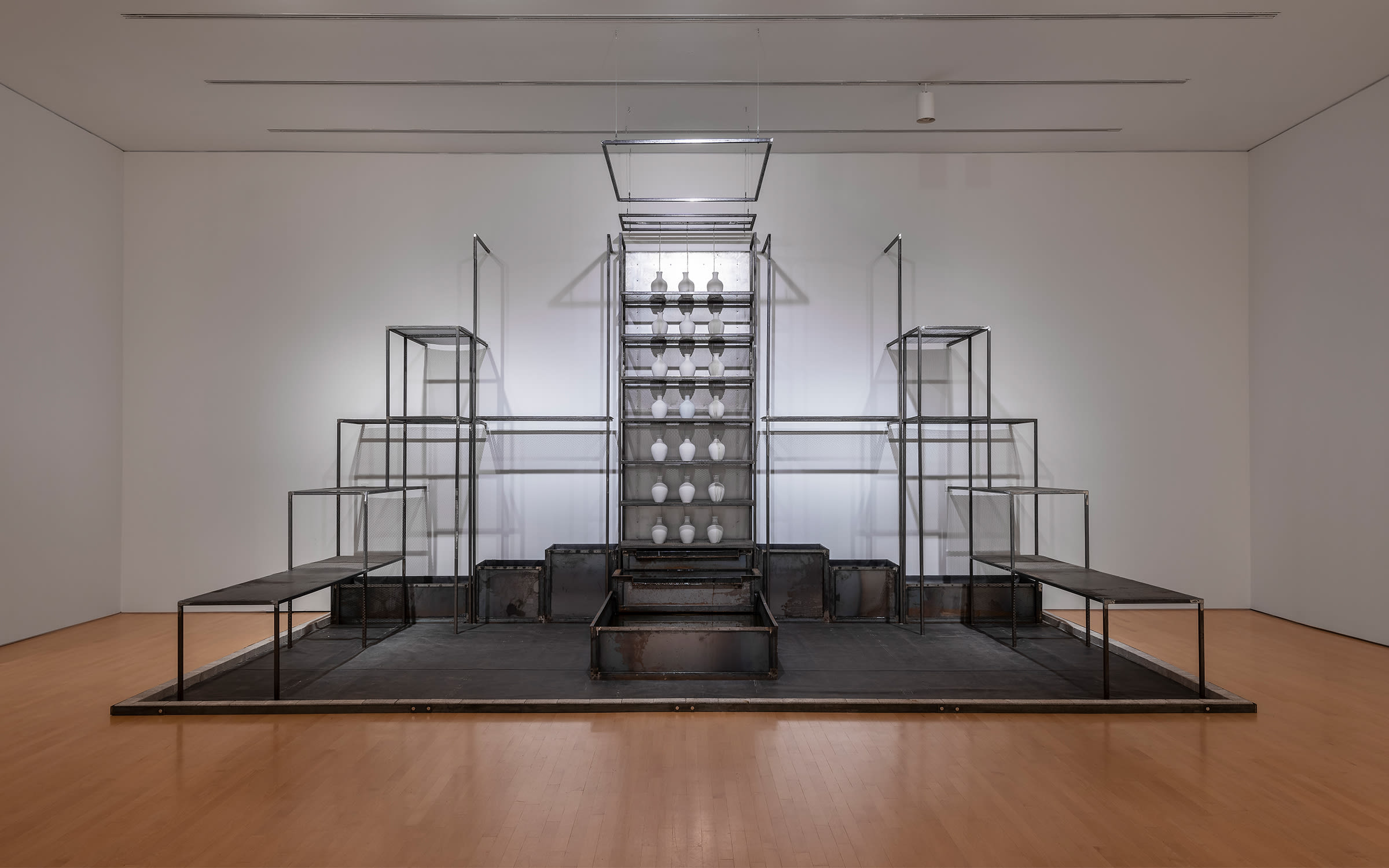 Azza El Siddique is represented by Bradley Ertaskiran (Montreal). Her work will be on view in the Positions sector at Art Basel Miami Beach in December.
Jareh Das is an independent curator, writer, researcher, and occasional florist based between West Africa and the UK.
Published on November 13, 2023.
Captions for full-bleed images, from top to bottom: 1. Azza El Siddique, that which trembles wavers, 2023. Installation view at Bradley Ertaskiran. Photography by Paul Litherland. Courtesy of the artist and Bradley Ertaskiran. 2. Azza El Siddique, Solar Evocation, 2022. Installation view at Centre Clark, Montreal. Photography by Paul Litherland. Courtesy of the artist and Bradley Ertaskiran.