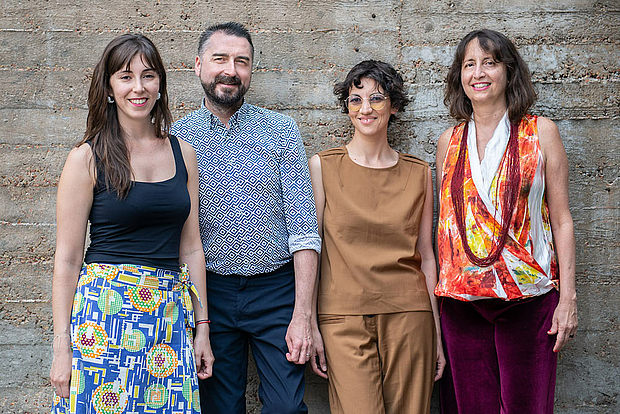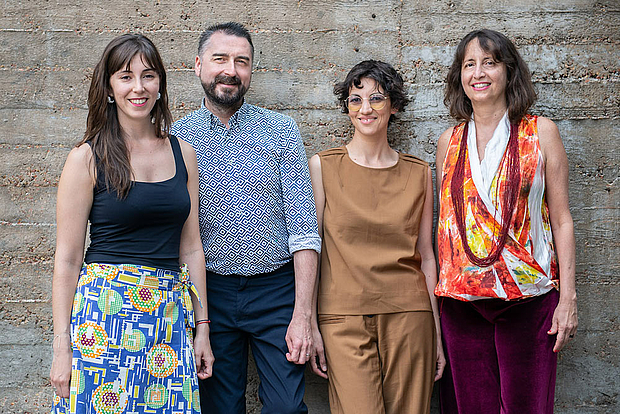 Biografías de lxs curadorxs
11ª Bienal de Arte Contemporáneo de Berlín, 2020
Agustin Pérez Rubio
(* 1972 Valencia) Has a curatorial and institutional practice relating to collaborative projects, gender and feminist issues, linguistics, architecture, politics, and postcolonial perspectives. In his early childhood he was fascinated by his mother's makeup, wigs, and dresses. He was artistic director of Museo de Arte Latinoamericano de Buenos Aires (MALBA, 2014–18) and chief curator and director of Museo de Arte Contemporáneo de Castilla y León (MUSAC, 2003–13).
Pérez Rubio curated numerous monographic exhibitions by Dora García (Vibraciones, MUSAC, 2004), Tobias Rehberger (I Die Every Day. 1 Cor. 15,31, Museo Nacional Centro de Arte Reina Sofía, Madrid, 2005), Julie Mehretu (Black City, MUSAC, 2006), Elmgreen & Dragset (Trying to Remember What We Once Wanted to Forget, MUSAC, 2009), Superflex (Working Title: A Retrospective Curated by XXXXXXX, Kunsthal Charlottenborg, Copenhagen, 2013), Rosângela Rennó (Everything that doesn't show in the images, Centro Atlántico de Arte Moderno – CAAM, Las Palmas de Gran Canaria, 2014), General Idea (Broken Time, Museo Jumex, Mexico City, 2015), Claudia Andujar (Marcados, MALBA, 2016), and Mirtha Dermisache (Because I write! , MALBA, 2017). He has also curated group shows including Primer Proforma 2010. Badiola Euba Prego. 30 exercises 40 days 8 hours a day (MUSAC, 2010), Unerasable Memories (Sesc Pompeia, São Paulo, 2014), and Infinite Experience (MALBA, 2014).
Pérez Rubio is curator of the Chilean Pavilion for the Biennale di Venezia in 2019 where he presents the work of artist Voluspa Jarpa. He is currently a board member of CIMAM and member of the Istanbul Biennial advisory board.