The International Association of Art, IAA/AIAP
The mission of IAA USA is in alignment with that of the International Association of Art (IAA/AIAP), an NGO partner of the United Nations Educational, Scientific, and Cultural Organization (UNESCO). The objectives of our Association are to stimulate and inspire U.S.A.-international artistic collaboration and advocacy, and to improve the economic and social standing of member artists. Nationally, Los Angeles-based IAA USA operates as the central entity governing all U.S. activities of the Association. Our vision is to support member artists by offering resources and services such as seminars, exhibition opportunities, international exchange opportunities and more.
The International Association of Art, IAA/AIAP, is an NGO working in official partnership with UNESCO, comprised of professional artists working in the fields of painting, sculpture, printmaking, and other forms of creative work in the visual arts.
The condition of the Artist today: a worldwide inquiry
Since its creation, the defense of the condition of the artists, his economic and social condition, as well as the defense of the artists rights, was, and is still the IAA goal. The first analysis led to the creation of the World Observatory on the Condition of the Artists.
Regarding the economic and political changes worldwide, it is time to propose a new analysis of the artists status.
The results of the IAA enquiry were presented in the following document, during the Oslo GA, in October 2013.
This document is not the definitive one, all the suggestions and commentaries being able to be studied till September 2015. Actually, the last text will be voted during the IAA General Assembly which will take place in Pilsen, Czech Republic, in October 2015.
All the categories of artists: visual artists, dancers, musicians, actors, mimes, etc, can participate to this enquiry.
The answers and/or commentaries will be mailed to: kral@svu.sk, Pavol Kral being the President of IAA Europe.
The final text will be proposed to Unesco as a reference, in order to help the artists when they have to negotiate, as well as to the governments for a legal recognition of the artists working conditions.
IAA/AIAP great contributions
Since its foundation, IAA/AIAP either negociated or drawn attention to international agreements, declarations and other actions designed to facilitate the works of visual artists. Examples of this program are:
Declaration on the legal number of Casts and Prints
Joint Declaration with the International Union of Architects on Cooperation between visual artists and architects
Regulation for international art competition
IAA/AIAP Card membership affording free or privileged access to Museums
Presentation to UNESCO of a project on the status of visual artists
Publications were made in 'Art – The Journal of the Professional Artist' dedicated to copyright, resale right, artists and education, as well as the professional training of the artists.
Still since its foundation, IAA/AIAP has held congresses and conferences in different countries. The following themes were treated:
Artists of East and West
The artist and the architect
What is a professional artist ?
The artist' s professional training
Artist and the environment
The artist today, as a constructive participant in society
Art and the public
A World Observatory
During its October 27, 1980, General Conference, hold in Belgrade, UNESCO adopted the 'Recommendations on the Condition of the Artist'. Those Recommendations were presented by IAA AIAP at the Organization.
This text – which is essential for the artists – is registered on the following link:
http://portal.unesco.org/culture/en/ev.php-URL_ID=12781&URL_DO=DO_TOPIC&URL_SECTION=201.htm
32 years after, at the end of 2012, IAA AIAP Europe launched through all the National Committees a new inquiry on 'The condition of the Professional artists now'. The results of this inquiry will be submitted to UNESCO.
The questionnaire and the analysis, as well as suggestions to bring, are available near by the President of Europe, Mr. Werner Schaub, through Mr. Thomas Weis, executive secretary: art@igbk.de.
The UNESCO World Observatory on the Condition of the Artist website is one of the most important tool of analysis and of comparison existing in the world. It gives information regarding employment and protection, social dialogue, social benefits and taxes worldwide.
This website does point out the different realities regarding the working and existing conditions of the artists around the world, and, consequently, the efforts to make for ameliorating those conditions.
All the information is available on the website:
http://portal.unesco.org/culture/en/ev.php-URL_ID=341123&URL_DO_TOPIC&URL_SECTION=201.html
More, is awakening a new international comment which takes in consideration the economic condition of the artist, and proposes concrete solutions in order to help for a better economic integration. In France, regarding this topic, several books were published at the end of 2012 that give valuable advices to the artists. Website: www.cnfap-artsplastiques.org.
National Committees List
AFRICA
Coördinator of the Region Africa
Franklyn Glover, Ghana
niiglo@yahoo.co.uk
MAURICIUS
Mr. Dev Anand Chooramun,
President ACA/AAC
d.chooramun@intnet.mu
Royal Road,
Bramsthan,
Central Flacq,
Mauritius.
Phone: +230 4131751 / +230 7513006
d.chooramun@intnet.mu
SOUTH AFRICA
Avita Sooful, national president of SANAVA
Avi.Sooful@up.ac.za
Nolene Gerber, secretary, info@sanava.co.za
Republic of South Africa
www.sanava.co.za
TANZANIA
Tanzania Association of Visual artists
President: Robert Mwapembwa
Phone: + 255 715 612 141
E-mail: rajuwetu@yahoo.com
Tanzania
GHANA
Mr. Franklyn Glover
President of GAVA
Coördinator of AIAP IAA Africa
C° Centre for National Culture
PO Box 2738
Accra. Ghana
niiglo@yahoo.co.uk
MADAGASCAR
National Committee of Malagasy of IAA
President: Gabrielle Charles Raobijanoa
Lot VX 37 Antsahatsiroa
Antananarivo. 101 Madagascar
Courriel: cnmaiap@gmail.com
Phone: + 261 391 513 827 : 261 33 06 718 00
ARAB STATES NATIONAL COMMITTEES
Coördinators of the Arab States
Bedri Baykam, IAA-President, Turkey: iaa.aiapworldpresident@Yahoo.com
Anne Pourny: IAA-Vice-President, France: iaa.vicepresident@gmail.com
Mohammed Haddad
Delegate to the coordinators
haddad_art@yahoo.fr
0033(0)6 21 94 53 17
TUNISIA
Mr Omar Ghedamsi, President
SMAP
21 Place M'Hamed Ali. Tunis. CP 1000
Phone: 00 216 71 341 216
00 216 71 332 400
Fax: 00 216 71 355 046
http://smaptunisie.blogspot.com/
Email: smaptunisie@gmail.com
Selima.karoui@yahoo.fr
Phone: 00 216 24 963 270
ASIA-PACIFIC
Coördinator of the Region Asia-Pacific
CHO, Kan-Hoon, South Korea
kfaa1961@hanmail.net
CHINA
China Artists Association
President: Mr. Liu Dawei
Room B 1702, Building 32
1 Beishatan, Beijing, China 100083
Tel: 860 1059 759 384
Email: chinaiaa@163.com
http://caanet.org.cn
INDIA
Univart Foundation for Art & Environmental Research
President: Manaj SAHA, Principal Director of UNIVART FOUNDATION OF ART
AND ENVIRONMENTAL RESEARCH (Regd. Ministry of Corporate Affairs)
Office -S.C MUKHERJEE ROAD. POST+DISTRICT= HOOGHLY
STATE-WEST BENGAL, PIN NO-712103, INDIA
CONTACT: +91 9330579654, +91 7980571568
e-mail: iaaindiaorg@gmail.com, univart.org@gmail.com
Website: www.univart.org
Univart Foundation for Art & Environmental Research is an Autonomous Research Institution, founded in the year 2012 by a group of renowned environmentalists and artists. We aim to build and nurture consciousness about the environment through art practices.
We are interested in the transformative power of art, especially the way it liberates the consciousness of the practitioner. Our focus is not the 'product' of art, but the 'processes' of it. Art, for us, is a way of life that opens up the space for dialogue and co-existence.
We want to explore this dialogic nature of art to create a space for inter and intra-cultural exchanges that build a greater understanding of cultural diversity, and in turn, of eco-diversity around the world. This sense of harmony between nature and ourselves empower us to take positive steps towards a sustainable future.
Univart, a group of leading artists, academicians, environmentalists, scientists, and media personalities, is working tirelessly to tap this power to bring about a change in the basic perception about organic environment and biodiversity in the society.
Our idea is to build a research institution that is truly an alternative in its outlook and methodology. We have already taken one step in that direction – our international forum Indo-Europe Gangetic Art League is a body dedicated to the conservation and promotion of colonial-era heritage lining the Ganges.
We carry out various programs in the vein of workshops, seminars, and art camps to promote the message of art and environment conservation. A plan to introduce a comprehensive international Fine Art exam for students is on the offing.
We believe change can only come through awareness. And the difference is what we need in a society that is hell-bent on destroying its cradle, nature.  
---
JAPAN
Mr. Ryioji Ikeda
Japan's Artists Center Building
Ginza 3-10-19
J. 104-0061 Tokyo
Phone: 81 3 35 42 25 8
81 3 35 45 84 29
Email: info@jaa-iaa.or.jp
KOREAN FINE ARTS ASSOCIATION
812, Korea Artist center, 225 Mokdongseo-ro
Yangcheon-ku, Seoul, Korea 158-720
Tel: 82-2-744-8053
Fax: 82-2-741-6240
Cellular: 82-10-5346-1396
Email: kfaa1961@hanmail.net
Homepage: www.kfaa.or.kr
President: Mr. Lee KWANG-SOO
MONGOLIA
UMA. Union of Mongolian Artists
Chinggis Avenue 1
Sukhbaatar District
Ulaanbaatar – 20
Tel: + 976 – 983 36 373
Fax: + 976 – 113 274 74
Email: art_uma@yahoo.com
President: Badartch Tumurbaatar
Secretary: Solongo Tsekhuu
EUROPEAN NATIONAL COMMITTEES
Coördinator of the Region Europe
Katarina Jönsson Norling
katarina@kro.se
Europe Executive Committee
Werner Schaub, Germany, President
art@igbk.de
ARMENIA
Artists' Union of Armenia
Suren Safaryan, President
armenia.artistsunion@gmail.com
AUSTRIA
Daniela Koweindl
IG Bildende Kunst
Gumpendorferstr. 10-12 1
060 Wien
Austria
office@igbildendekunst.at
www.igbildendekunst.at
AZERBAIJAN
Kamal Juvarlinski
Union of artists of Azerbaijan
19 Khagani Street.
1000 Baku
Phone/ 99 450 631 05 14
ari@azeuroPhone.com
BELARUS
Belarusian Union of Artists
Vladimir P. Lavich
belartunion@solo.by
BELGIUM
Francis Desiderio
Conseil National Belge des Arts Plastiques
29 Rue Renardi
4000 Liége
Belgium
Phone: 32 42 27 38 50
francis.desiderio@skynet.be
www.cnap.be
BOSNIA
Ibrahim Spahic
Ibrahim.spahic1@gmail.com
BULGARIA
Maria Pavlova
Union of Bulgarian Artists (UAB)
Secretariat
6 Chipka street
Sofia 1504
T: 00 359 2 944 61 15
Email: info@sbhart.com
CYPRUS
Katina Kosta, president
Katia Saaidou, vice-president
Mr. Dimitris Varvoglis, secretary
E.KA.TE P.O.BOX 22436
1521 Nicosia
Cyprus
35 499 41 36 25
ekatek@cytanet.com.cy
elenakotas@me.com
www.ekatecy.com
CZECH REPUBLIC
Oskar Bruža
Union of Visual Artists of Czech Republic
POB 284
601 00 Brno
Czech Republic
uvucr@uvucr.cz
www.ucucr.cz
CROATIA
Croatia Association of Fine Artists
PhD Josip Zanki, president
Ivana Andabaka, director
hdlu@hdlu.hr
Trg zrtava fasizma 16, 10000 Zagreb, Croatia
www.hdlu.hr
DENMARK
Anders Werdelin
Billedkunstnernes Forbund
Vingaardstraede 21, 1,th.,
1070 Copenhagen K
Denmark
bkf@bkf.de
www.bkf.dk
ESTONIA
Vano Allsalu, president
vano.allsalu@eaa.ee
Estonian Artists Association
Vabaduse Square 6
101 46 Tallin
Estonia
Phone: 37 25 54 05 44
ekl@eaa.ee
jaan@eaa.ee
www.eaa.ee
FINLAND
Miisa Pulkkinen
Artists Association in Finland
aaf@artists.fi
FRANCE
Ana Sartori
anasartori@aol.com
CNFAP
9/11 rue Berryer
75008 Paris
www.cnfap-artsplastiques.org
GERMANY
Werner Schaub, Thomas Weis
IGBK – Internationale Gesellschaft der Bildenden Künste
Mohrenstr. 63
10117 Berlin
Phone: +49 30 23 45 76 66
art@igbk.de
www.igbk.de
GREECE
Chamber of Fine Arts, Greece, EETE
President: Eva Mela
Ministry of Culture
Valtetsiou 42, Exarchia
10 681 Athens
chafartg@otenet.gr
HUNGARY
Association of Hungarian Fine Arts
Alapitas eve:1949 Székhely.
1061 Budapest, Andrassy ùt 6.
Levelezési cim: 1364 Budapest, Pf 51
Phone/ Fax: 302 22 55
art@mkisz.axelero.net
ICELAND
Anna Eyjolfsdottir, president
SIM – The Association of Icelandic Visual Artists
Hafnarstraeti 16
P.O.BOX. 1115
101 Reykjavik
35 48 48 60 51
hrafnhildur@sim.is
sim@sim.is
ingibjorg@sim.is
formadura@sim.is
IRELAND
Noel Kelly
Visual Artists Ireland
37 North Great George s Street
Dublin 1
Republic of Ireland
noel@visualartists.ie
info@visualartists.ie
ISRAEL
Hedva Shemesh
Jerusalem, Ein kerem d-23
Israel
hedart@gmail.com
ITALY
AIAPI
Associazione Internationale Arti Plastiche Italia
Roberto RONCA
President. Art Director
Email: presidenza@aiapi.it, organizzazione@aiapi.it
www.aiapi.it
LATVIA
Igors Dobicins
The Artist Union of Latvia
11 novembra kr. 35
Riga LV 1050, Latvia
dobicins@inbox.lv
info@lms.lv
www.lms.lv
http://lmsmuzejs.lms.lv
LITHUANIA
Lithuanian Artists Association
Vokieciu str. 4/2
LT-01130 Vilnius
Lithuania
info@ldsajunga.lt
LUXEMBOURG
Trixi Weis
Association des artistes plasticiens du Luxembourg a.s.b.l.
29 rue Dicks
L- 4081 Esch-sur-Alzette
Luxembourg
info@aapl.lu
MACEDONIA
Association of Artists of the Republic of Macedonia
Director: Hristijan Sanev
ccp@min-kultur.hr
dlum.mkd@gmail.com
MOLDOVA
Mr Anatol Rurac
anatrur@yahoo.com
Unirea Artistilor Plastici
Union of Plastic Artits
Republic of Moldova
Str. A. Mateevici 50
MD 2009 Chisinau
Republica Moldova
Phone: 373 22/ 22 75 04
24 46 88
24 50 24
Fax: 373 22/ 24 50 24
www.arta.md
MONACO
Marie Tirole
Committee National Monegasque des Arts Plastiques
10 Quai Antoine 1er
98 000 Monaco
comite.aiap.monaco@monaco.mc
MONTENEGRO
Pavle Pejovic
ULUCG
81000 Br 2 Podgorica
ulucg@t-com.me
NETHERLANDS
Theodor Schokker
Beroepsvereniging van Beeldende Kunstenaars
Uiterwaardenstraat 209
1079 CN Amsterdam
Netherlands
www.bbknet.nl
bbk@bbknet.nl
NORWAY
The Association of Norwegian Visual Artists
President: Ruben Steinum
Akersgata 7
0158 Oslo
T: 00 47 97171944
Email: iaa@billedkunst.no
General Manager: Gyrid Garshol, gyrid@billedkunst.no
www.norskebilledkunstnere.no
POLAND
Maria Moroz
Zwiazek polskich artystow plastykow NC IAA
Nowy Swiat 7/6
00-496 Warszawa
Poland
biuro@zpap.pl
ROMANIA

Peter Lucaci. Gabriela Mateescu
comunicare@uap.ro
office@uap.ro
RUSSIA
Union of Artists of Russia
Andrey Novalchuk
Potrovka str.37
105049 Moscow
7 (499) 238 88 30
artges@mail.ru
SAN MARINO
Associazone Sammarinense Artisti
www.asart.sm
SLOVAKIA
Pavol Král Coördinator for Europe
Slovak Union of Visual Arts
Dostojevského rad 2
811 09 Bratislava
Slovakia
kral@svu.sk
kozarova@svu.sk
www.svu.sk
International activities of Slovak Union of Visual Arts are supported using public funding by Slovak Arts Council.
SPAIN
Unión de Artistas Contemporáneos de España (UNIóN A.C.)
Ms. Consuelo Vallina, president
E-mail: info@unionac.es
http://unionac.es
SWEDEN
Sara Edström
Artist, Chairperson
Swedish Artists Association
Hornsgatan 103, 9 tr,
117 28 Stockholm, Sweden
E-mail: kro@kro.se
www.kro.se
SWITZERLAND
President: Josef Felix Müller
International Communication: Sabine Zaalene,
E-mail: sabine.zaalene@visarte.ch
visual arts association Visarte
Kasernenstr. 23
8004 Zurich
Switzerland
office@visarte.ch
TURKEY
Bedri Baykam
Turkish Artists Association UPSD
UPSD Macka Demokrasi Parki Islik Sisli
Istanbul
Turkey
upsd@upsd.org.tr
baykambedri@yahoo.com
www.upsd.org.tr
UKRAINA
National Union of artists of Ukraina
Viktor Konoval
konshu@ukr.net
UNITED KINGDOM
Julie Lomax – Executive Director
a-n The Artists Information Company
M: 07814 355 508
Contacts: Jade.Brennen-Airey@a-n.co.uk, Julie.Lomax@a-n.co.uk
W: www.a-n.co.uk
NORTH AMERICA
UNITED STATES
President: Anne Martin
Vice-president: Qathryn Brehm
453 S. Spring Street. Suite 1121
Los Angeles. CA, 90013
Email: iaausaorg@gmail.com
Website: www.iaa-usa.org
Facebook: IAA USA
Twitter: @USA_IAA
Instagram: iaausa
Introducing the Board of Directors for the International Association of Art, United States of America: Hilary Chapman, President; Qathryn Brehm and Petra Wright, Co-Vice Presidents; Carol Cirillo Stanley, Secretary; Lisa Ames, Richard Bell, Edem Elesh, Jonathan Jerald, and Kathe Madrigal.
CANADA
CARFAC National
April Britski, executive director
2 Daly Avenue, Suite 250
Ottawa, Ontario, K1N 6E2, Canada
tel: (613) 233-6161
toll-free: 866-344-6161
Email: director@carfac.ca
www.carfac.ca
Canadian Artists' Representation/Le Front des artistes canadiens (CARFAC) is incorporated federally as a non-profit corporation that is the national voice of Canada's professional visual artists. As a non-profit association and a National Art Service Organization, our mandate is to promote the visual arts in Canada, to promote a socio-economic climate that is conducive to the production of visual arts in Canada, and to conduct research and engage in public education for these purposes.
CARFAC was established by artists in 1968 and has been recognized by the Status of the Artist legislation. CARFAC is guided by an active Board, elected by the membership.
We believe that artists, like professionals in other fields, should be paid for their work and share equitably in profits from their work. As the national voice of Canada's professional visual artists, CARFAC defends artists' economic and legal rights and educates the public on fair dealing with artists. In doing so, CARFAC promotes a socio-economic climate conducive to the production of visual arts. CARFAC engages actively in advocacy, lobbying, research and public education on behalf of artists in Canada.
CARFAC National Board
The CARFAC National Board of Directors is comprised of volunteer CARFAC members who are practicing artists and represent all areas of Canada, from coast to coast to coast.
PADDY LAMB – President and Spokesperson
Paddy Lamb considers himself to be a Canadian, Irish, Ulster-Scots, Quaker, Huguenot, Celtic, Proto-Indo-European citizen of the world. Born in Armagh, Northern Ireland, he studied Modern History at Trinity College, Dublin, and Physical Education and History as a post-graduate at the University of Alberta. He moved to Canada in 1985 and subsequently worked as a historian and archivist before devoting himself to a full-time career as a visual artist. His work is strongly influenced by history, memory and social culture, offering a personal narrative concerning human migration and attachment to the land. Paddy is the recipient of several scholarships and awards from the City of Edmonton and the Province of Alberta. In 2009 and 2011 he received a fellowship and residency at the Ballinglen Arts Foundation in Ballycastle, Co. Mayo. He has also been awarded
residencies at the Thomas Gushul Studio in Blairmore, Alberta, The Ortona Armoury in Edmonton and 2 Rooms Contemporary Art Projects in Newfoundland.
THERESIE TUNGILIK – Vice President
Hailing from Rankin Inlet, Nunavut, Theresie Tungilik is an artist and an Advisor for the Government of Nunavut in the department of Arts & Traditional Economy since 2003. Marc, Theresie's father was a carver who made work out of soapstone, narwal tusks, caribou antlers and polar bear teeth. His carvings can be found in private collections and museum collections. In Theresie's own artistic practice, she creates wall hangings that depict the lives of Inuit people. Some of the supplies used in her wall hangings include thread, wool, animal skins, cloth and her own hair. Alongside this, she also started the Inuit Art Society and showed Nunavut art and fashions at the 2010 Olympics in Vancouver. She is also the National Vice-President of CARFAC and in 2021 she was appointed to the board of the Winnipeg Art Gallery and the Indigenous Advisory Committee for Qaumajuq, the WAG's new Inuit Art Centre.
DANIEL RUMBOLT – Secretary
Daniel Rumbolt is an artist and arts administrator living in Montreal. He received his BFA from Memorial University of Newfoundland, and recently worked as Assistant Director, then Acting Executive Director, of Eastern Edge Gallery. His multi-diciplinary art practice is informed by his experiences as a queer artist raised in rural communities throughout the Great Northern Peninsula of the island, and through earnest contemplation of memory and mourning. Through his advocacy work, he aims to discover and establish tangible connections between rural and urban creators, fostering interconnectivity on a provincial, national, and international scale. Daniel has shown his work in several curated & juried exhibitions, and galleries such as the The Rooms Provincial Art Gallery, Grenfell Campus Art Gallery in Corner Brook, Eastern Edge Gallery and the Peter Lewis Gallery in St. Johns, and Gatehouse Arts Gallery in Harlow, UK.
DAVID YAZBECK – Treasurer
David Yazbeck practices as an advocate for unions, employees, and human rights complainants in the areas of labour relations, human rights, judicial review and appeals, and Charter litigation, with an emphasis on the federal public sector. He has a particular expertise in employee free speech and whistleblowing, and has argued many of the leading cases. David regularly appears before arbitrators, labour boards, human rights tribunals, and Courts at all levels. He has substantial experience arguing judicial review applications and appeals in the Federal Court and the Federal Court of Appeal, and often acts as counsel or agent in the Supreme Court of Canada. David channels a passion for music into producing and hosting the second half of the Thursday Morning Special Blend radio program, airing every Thursday at 8:00 am on CKCU 93.1 FM. David is one of the original writers for the great Canadian music blog North by East West. He has been a Juror for the Foundation to Assist Canadian Talent On Record (FACTOR) which provides loans and grants to up-and-coming Canadian artists.
ZANDI DANDIZETTE
Zandi Dandizette is a nonbinary interdisciplinary new media installation artist and cultural worker living on the Coast Salish Peoples' unceded land known as Vancouver, BC. They have a Bachelor of Media Arts in Animation from Emily Carr University (2014). Zandi likens their medium as space, whether 2D or 3D. They explore concepts around communication breakdown, identity, and liminality while trying to bring the values built from those explorations into their development of community & connection. Demonstrating unwavering support for nonprofit arts, Zandi is a Founder and Executive Director of The James Black Gallery, a founding member of VALU CO-OP and ACWU, previous CARFAC BC & National employee, previous Executive Secretary for VIVO Media Arts Centre, and current President of PAARC.
JENNIFER RAE FORSYTH
Jennifer Rae Forsyth is an artist, independent curator, and museum professional who has exhibited and curated internationally. She holds a Masters degree in Fine Arts from The University of Calgary, a Batchelor of Fine Arts degree from the University of British Colombia, and a Diploma in Visual Art from Camosun College, in Victoria, BC. Forsyth is currently enrolled in the Collections Management Certificate Program at the University of Victoria. She has worked for and volunteered at museums, galleries, and artist-run centres, in Alberta and British Columbia for the past twenty years. She currently holds the position of Advancement Lead for the Alberta Museums Association and sits on the board of CARFAC Alberta. Forsyth is a co-founding director of fast & dirty, an Edmonton based rotating collective of artists and curators that creates exhibitions and art events for short durations in unusual environments and projects that challenge curatorial methods.
SYDNEY LANCASTER
Sydney Lancaster is an Edmonton-based multidisciplinary artist and writer. Her work has been presented in solo and group exhibitions in public, artist-run, and commercial galleries in Alberta, BC, Ontario, Quebec, and Newfoundland. Lancaster has held residencies at Harcourt House (AB), Gros Morne National Park (NL), Red Rabbit (NS), Quarters Arts Society (AB), Ruth Carse Centre for Dance (AB), and Main & Station (NS). She has received support for her work from the Edmonton Arts Council, the Edmonton Heritage Council, the Alberta Foundation for the Arts, and the Canada Council (through the Art in the Park program). Her practice considers the intersection of place, objects, memory, and time, and includes site-specific installation and sculpture, photography, video and audio works, printmaking, and mixed media/found object assemblage. Sydney has worked in Artist-Run Culture (Latitude 53), and been an advocate, volunteer, and board member for various organizations supporting human/LGBTQ2S rights, housing & homelessness advocacy, and artists' rights over the last 33 years, including past Advocacy Director and Past President of Visual Arts Alberta – CARFAC.
ALEJANDRO ROMERO
Alejandro is an independent visual and interdisciplinary artist, curator and consultant in Arts and Culture. His leadership as an arts administrator include the renovation of an old theatre, public performances, lectures and public speaking. In Puerto Rico, as a young artist, he won awards for his sculptural and illustration work. In Saskatoon, Saskatchewan, Canada, he was Artist in Residence for the Cultural Capitals Project 2006 – 2007, and later at King George Community School in 2007- 2008. His work explore anonymous interventions, social activism, cultural resistance, photography, painting and poetry with the concepts of identity, post-colonialism, prophecy, construction and perceptions of reality. Alejandro is a full time Artist, facilitator, art administrator and instructor. Alejandro exhibits in Puerto Rico, USA and Canada. Some of his works are in private collections in Bolivia, Canada, China, Colombia, Dominican Republic, Mexico, Puerto Rico, Spain and the United States. Many of his photographic work has been published in different newspapers and magazines. He is also the Public Arts Consultant for the city of Saskatoon, Past-President of CARFAC Saskatchewan and a former member of the board of directors of Creative City Network of Canada and Dance Saskatchewan.
JOANNE ROBERTS
Joanne Roberts is an award-winning Canadian filmmaker and actress best known for her role as Julia in the musical short film The Perfect Life (2019), which screened at TIFF Bell Lightbox. She won the prestigious Emerging Filmmaker Pitch Competition at the 2020 Gimli Film Festival. As a creative, Joanne's priority is to continue working with diverse groups of emerging artists. Her reach extends past Canadian borders; she has worked with artists all around the world. She currently sits on the board of CARFAC Manitoba.
TERESA CARLESIMO
Teresa Carlesimo (Canadian-American) is an interdisciplinary artist currently pursuing a PhD in Cultural Studies at Queen's University where her research considers various systems of power, class and empire as integral to the analysis of environmental crisis. Her recent artwork explores labour, extractivism, and the urban built environment through large-scale immersive installations and video works. She draws from her childhood on both sides of the Windsor/Detroit border, as well as her mixed Anishinaabe and first-generation settler ancestry. She has received fellowships and artist residencies in Canada, USA, Ireland, Iceland, Spain, Italy, France, and Germany. Her work has been exhibited at the Grounds for Sculpture, Bellevue Arts Museum, Artcite Centre for Contemporary Art, Eyelevel, Museum London, the Agnes Etherington Art Centre and the Thames Art Gallery among others. She is currently the Director of Forest City Gallery in London, Ontario and serves as Co-Chair of CARFAC Ontario.
SHELLEY FREEMAN
Originally from Hudson Heights, Quebec, Shelley Freeman first studied fine arts and typography at York University. Before moving to Montreal in 1979, she worked for 2 years at Coach House Press and then began a long career as a social worker specializing in community-based psychogeriatrics. In 1999, Shelley obtained her BFA with Distinction in Studio Arts from Concordia University and joined the Regroupement des artistes en arts visuels du Québec. She was elected to RAAV's board in 2016 and has been serving as its representative on the board of CARFAC since 2017. She is a also a member of ELAN (English Language Arts Network) and serves as a volunteer for a variety of cultural events in the community. For over 20 years, Shelley's artwork has focused on interpreting empty spaces that exist within natural phenomena such as caves, rocks and ice formations, and man-made structures such as abandoned mines and tunnels. Aesthetic issues of interest to her are illusion, physical depth, ambiguity of scale, the juxtaposition of light and dark shapes, and the combination of figurative and abstract elements in the same composition. Her paintings, prints and photos of the "underground landscape" have been exhibited widely in both solo and group shows, and figure in public and private collections in Canada, Japan, Australia, New Zealand and the USA.
RACHEL GILBERT
Rachel Gilbert was born in Texas with family roots in Newfoundland, moving to the island in 2014 to study for a BFA in Visual arts from Grenfell Campus. As an interdisciplinary artist, Gilbert specializes in painting and printmaking with subjects ranging from animals and nature to still-life and portraiture. She has been working with the arts community since 2016, starting with the Corner Brook Rotary Arts Centre's Visual Arts Committee, a Collections Internship at The Rooms, to her work as the Communication & Design Assistant at St. Michael's Printshop. Rachel recently worked as the Outreach Coordinator at Eastern Edge. She is also one of the lead organizers of the BIPOC Creators Collective of NL. Rachel currently lives and works out of St. John's, Newfoundland. Her website is: rachelgilbertart.ca
JULIA PURCELL
Julia Purcell has been drawing and painting ever since her university days in Technical Theatre at Dalhousie University, where she earned a BA with Honours. She worked briefly at Neptune Theatre in Halifax NS but quickly realized her real passion was painting. She paints regularly and exhibits her work in many commercial galleries. She exhibited ten paintings in a three- artist show called Jubilation: New Beginnings, hosted by the Kings Playhouse Gallery PEI in April of 2021. In June 2021 she was elected President of CARFAC Maritimes, and she recently founded and is fostering a group of thirty developing en plein air watercolor painters under the banner, Art Across Our Island. She has taught painting and drawing through the PEI Craft Council and from her own studio the Purcell Parlour Gallery. Her artwork has been purchased by the City of Charlottetown, UPEI and the Art Bank of PEI. She also serves as an elected municipal councillor in Clyde River, PEI and always strives to foster cultural activities in her community and to promote youth and other equity seeking groups.
ANNIE FRANCE NOËL
Annie France Noël is a queer Acadian visual artist and cultural worker. Her practice observes intimate and vulnerable aspects of the human experience through various photographic and interdisciplinary approaches. Guided by their own lived experiences, recent work by Annie France deconstructs the difficult, hidden and ambivalent emotions of parenthood through self-portraiture, staging, and data processing. Annie France is a dedicated member of the cultural communities she engages with, both at regional and national levels. She notably sits on the Board of Directors of CARFAC National, chairs the Board of Directors of the Aberdeen Cultural Centre (where her studio is located), and is the artistic and administrative director of Galerie Sans Nom. Originally from Kalagee (Caraquet), she currently lives, mothers, and works as an uninvited guest on the traditional unceded territory of the Wolastoqiyik and Mi'kmaq peoples / Moncton NB.
---
CARFAC National Staff
APRIL BRITSKI – Executive Director
April Britski is the Executive Director of CARFAC, Canada's national association for visual artists. She has worked and volunteered as an arts administrator since 1998, and joined the staff of CARFAC National in 2005. She is a co-founder of Artists' Legal Services Ottawa and the Visual Arts Alliance, and she has served on several boards of cultural policy and artist-run organizations. April's primary responsibility at CARFAC is the development and implementation of organizational policies and strategies related to artists' legal and economic rights. She is actively involved in the research, development, and coordination of advocacy efforts, including CARFAC's Artist's Resale Right campaign. She assists with negotiating collective agreements for visual and media artists under the Status of the Artist Act, as well as other national voluntary agreements with presenters. Originally from Saskatchewan, April currently resides on the traditional unceded territories of the Coast Salish Nations including the Kwikwetlem, Musqueam, Skxwú7mesh, and Tsleil-Waututh Peoples.
RENUKA BAURI – Advocacy & Communications Director
Renuka Bauri is the Director of Communications and Advocacy for CARFAC. She completed her B.A. (Honours) in Film Studies and English Literature and her M.A. in Film Studies at Carleton University. In addition to being a passionate advocate for the national arts sector, Renuka has worked with various film festivals in the Ottawa area, including currently with Mirror Mountain Film Festival, as a jury member, programmer and front of house manager, and has previously served on the boards of the Media Arts Network of Ontario and SAW Video Media Arts Centre. She has worked for various local and national non-profit artistic and cultural organizations, including the Ottawa Symphony Orchestra and Copyright Visual Arts. In 2017, Renuka completed a certificate program in Management for Women and also holds a certificate in Canadian Copyright Law Management.
SHELBY MILLWATER – Artist Services Director
Shelby Millwater is an artist and arts administrator who was born in Calgary, AB. She received her B.F.A. in Visual Arts, with a minor equivalency in Art History and Visual Culture from Memorial University, Grenfell Campus in 2017. Formerly residing in St. John's, NL, Shelby worked as the Program Coordinator for Visual Artists Newfoundland and Labrador (VANL-CARFAC). She currently serves on the board of directors for Eastern Edge Gallery and has recently relocated to Ottawa, ON, where she continues her art administration work with CARFAC National. Shelby's practice is grounded in painting and photography, reflecting on personal experiences, and intimately looking inward as she explores her connection with the human condition. She has exhibited her work nationally and internationally at venues such as Grenfell Campus Art Gallery in Corner Brook, Eastern Edge in St. John's, and Gatehouse Gallery in Harlow, UK.
LARISSA DESROSIERS – Workshop Developer
Larissa Desrosiers is an Ojibwe Queer Singer/Songwriter and Beadworker from Couchiching First Nation in Treaty #3. She has been living, studying and working as a guest on Unceded, Unsurrendered Algonquin Anishinaabe Territory since 2014. She is close to finishing her Bachelor of Music Degree at Carleton University with a Minor in Indigenous Studies where she had the opportunity to study under Singer/Songwriter Lynn Myles, as well as Guitar Virtuoso Don Ross. Upon taking a break from school in 2019, Larissa started a beadwork microbusiness: Bangishimon Beadwork. Whether on stage with her guitar or at her desk with her beads, Larissa's goal has always been to create space for healing, grieving, imagination and social growth. She has had the opportunity to do so through projects like the National Arts Centre's Indigenous Cities: Ottawa and FemmeVox, where she collaborated on an original song with Amanda Rheaume. Whether it's music, visual arts, human rights, or aunty-ing her nieces and nephews around the dinner table, Larissa moves through life with an unwavering passion to help her people.
KAYLEE MADDISON – Communications Manager
Kaylee Maddison is a freelance journalist based in Hamilton, Ontario who's reporting mainly focuses on the arts and culture. She holds a Bachelor of Journalism with a double major in Art History from Carleton University. Her work has appeared in Inuit Art Quarterly, Toronto Star, Up Here Magazine among others and she is the current Online Editor for the Canadian Society of Decorative Arts magazine, Ornamentum. Kaylee has experience writing content for different charities and companies, both nationally and internationally. As well, she has worked with Indigenous youth from across Turtle Island with non-profit organizations including Northern Youth Abroad and Elephant Thoughts.
MICHAEL BUTLER – IT Director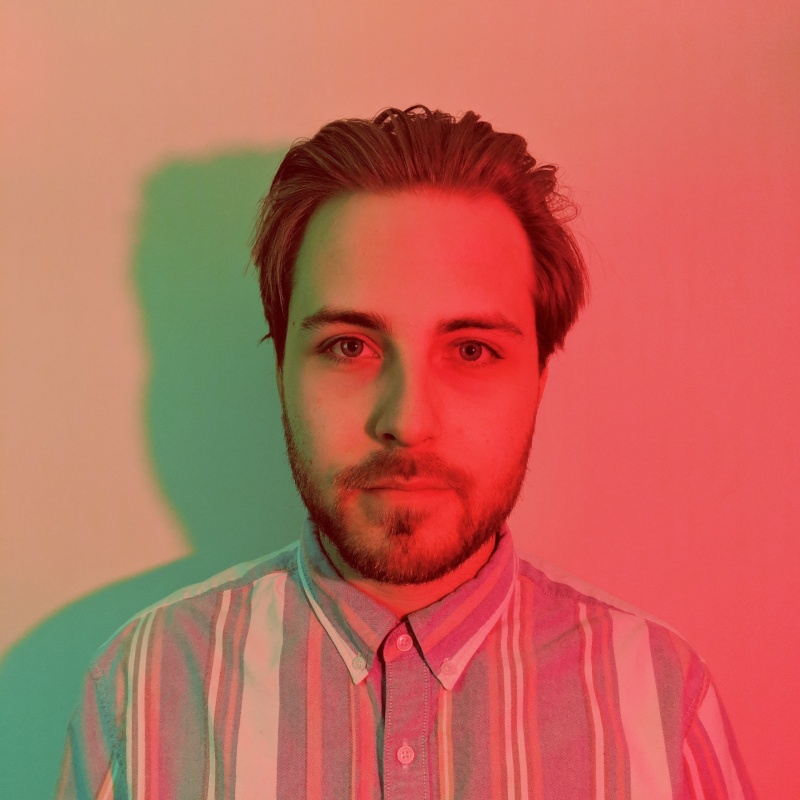 Michael is an art advocate born and raised on the East Coast of Newfoundland. He studied for his BA in the Humanities at Grenfell Campus of Memorial University where he focused on the human condition throughout history where it pertains to art, music, theatre, and philosophy. During his study, Michael was awarded the Alexander Doull Award for Excellence in the Humanities and became the president of the Humanities and Philosophy Society. He was founder of the Parmenius Society, which is a collective of interdisciplinary Students and Professors who would gather once a week to discuss various artistic and philosophical bodies of work. Michael has recently worked in the Legal Field and Web development, and he now uses his critical reading, writing, and thinking skills to provide the best service and advice as a young professional.
---
LATIN AMERICA AND THE CARIBBEAN REGION
Coördinator Latin America and the Caribbean Regional Committee
Dolores Ortiz, Mexico
doescultora@hotmail.com
BOLIVIA
ASOCIACIÓN BOLIVIANA DE ARTISTAS PLÁSTICOS (ABAP)
COMITÉ NACIONAL BOLIVIANO DE LA AIAP
(Falta dirección de la ABAP en La Paz, Bolivia)
President: Efrain Chambi
efchambih@hotmail.com
BRASIL
SINDICATO NACIONAL DE ARTISTAS PLÁSTICOS –SINAP-ESP-
COMITÉ NACIONAL BRASILEIRO DE LA AIAP
Rua Pamplona Nº 1244-Jd. Paulista
Sao Paulo –S.P.- Brasil
CEP: 01405-001
Phone: 55 11 38841727 Fax 55 11 3884-1727
E-mail: contato@sinapespaiap.com.br
President: Mr. Paco de Assis
CHILE
ASOCIACIÓN DE PINTORES Y ESCULTORES CHILENOS –APECH-
COMITÉ NACIONAL CHILENO DE LA AIAP
Calle Salvador Donoso 21
Barrio Bellavista
Santiago de Chile, Chile
Phone/fax 56-2 777 3660
E-mail: apech_aiap@yahoo.com
President: Alex Chellew. Tel. 00 56 55 2 37 21 05 y cel. 00 56 9 84 10 22 54
Claudia Adriazola, Vice-President of the Regional Committee of the IAA for Latin America and the Caribbean
E-mail: claudiaadriazola@hotmail.com
COLOMBIA
ASOCIACIÓN COLOMBIANA DE ARTISTAS VISUALES -ACOAVI
CALLE 37 NÚMERO 1-28, BARRIO LA JOYA
Tel. +57 316 6245690 / +57 318 4897028
E-mail: acoavi.colombia@gmail.com
President: Carlos Prada Hernandez
E-mail: carlospradahernandez@gmail.com
Secretary: Julián Villamizar Rincón
E-mail: vjulianalberto@gmail.com
COSTA RICA
ASOCIACIÓN COSTARRICENSE DE ARTISTAS VISUALES –ACAV-
400 Mts. Norte de Hipermás Curridabat
Condominio El Gregal, Casa 22
San José, Costa Rica C.A.
Phone: (506) 89105994
E-mail: acav.cr@gmail.com
President: Gilberto Antonio Aquino Pérez
Vice-president: Marta Eugenia Yglesias Piza
Rosemary Golcher, President of the Regional Committee of IAA for Latin America and the Caribbean
E-mail: info@rosemarygolcher.com
HONDURAS
ASOCIACIÓN HONDURENA DE AUTORES VISUALES -AHAVI-
COMITÉ NACIONAL HONDURENO DE LA AIAP
Colonia Florencia Sur, Calle Palmeras, Casa 3811
Atras Rest. Las Tejitas
Tegucigalpa, M.D.C. Honduras, C.A.
Tel. (504)22398830 / (504)22132708
E-mail: ahavihonduras@yahoo.com
President: Roberto Benitez
Secretary: Luis Enrique Cruz
Gabriel Zaldivar, treasurer Latin America and the Caribbean Regional Committee
E-mail: gabzaldivaro@hotmail.com
REPÚBLICA DOMINICANA
COLEGIO DOMINICANO DE ARTISTAS PLÁSTICOS –CODAP-
COMITÉ NACIONAL DOMINICANO DE LA AIAP
Calle El Conde 58
Zona Colonial
Santo Domingo. REP. DOMINICANA
Phone: (001809) 685 69 85
President: Clinton López
E-mail: clintonlopez@hotmail.com
Alescar Ortiz, Fiscal of the Regional Committee of IAA for Latin America and the Caribbean
E-mail: alescar.ortiz@gmail.com
PANAMÁ
Asociación Panameña de Artistas Plásticos
Panamá, Rep. de Panamá
President: Luis Alberto Rudas
Tel. +507 62185829
e-mail: info@apavpanama.com
www.apavpanama.com
PERÚ
ASPAP-LIMA PERÚ
President: Celia Aidée Sotomayor
PUERTO RICO
ASOCIACIÓN PUERTORRIQUEÑA DE ARTISTAS PLÁSTICOS –APAP-
PO Box 191861
San Juan, PR 00919-1861
E-mail: info@apappr.org
Phone: +1 (787)725-1350
President: Norberto Morales
Secretary: Annie Saldaña
Vice-president: Javier Vélez
Treasurer: Celestino Ortiz
VENEZUELA
ASOCIACIÓN VENEZOLANA DE ARTISTAS PLÁSTICOS –AVAP-
Urbanización La Campiña. Calle Armando Reverón Quinta AVAP
Caracas 1050, Venezuela
Phone: (00582) 745961 Fax (00582) 7936170
E-mail: avap.asociacion@gmail.com
President: Humberto Cazorla
E-mail: escultorhcazorla@hotmail.com
MÉXICO
ASOCIACIÓN DE ARTISTAS PLÁSTICOS DE MÉXICO, A.C. –ARTAC-
COMITÉ NACIONAL MEXICANO DE LA AIAP
Graciela Ferreiro Robles, president
Tlacotalpan 133. Col. Roma Sur
Deleg. Cuauhtémoc
06760 México, D.F. México
Phone/fax: (5255) 55 74 46 19
E-mail: mexicoartac@gmail.com
Albino Luna, Secretary of the Regional Committee of the IAA for Latin America and the Caribbean
E-mail: albilun@ib.unam.mx
Dolores Ortíz, Secretary of the Regional Committee of the IAA for Latin America and the Caribbean
E-mail: doescultura@hotmail.com
NICARAGUA
UNION NICARAGUENSE DE ARTISTAS PLASTICOS
COMITÉ NACIONAL NICARAGUENSE DE LA AIAP
Del porton principal del Hospital Militar 2 al lago y 1/2 abajo
Galeria Praxis – Residencial Bolonia
Tel. 0022 663563 Celular 87774547
E-mail: uniondeartistasplasticos@yahoo.es
President: Javier Sánchez
Secretariat: Julie Aguirre & Vocal, treasurer Latin America and the Caribbean Regional Committee