Speaking from the Future: Career Advice for Aspiring Artists
Date/Time: Thursday, September 7th from 5:30 p.m. to 6:30 p.m.
Address: 1 E. Las Olas Boulevard, Fort Lauderdale, FL 33301
Parking: Street parking is available as well as surrounding parking garages.
How can young adults navigate a career path in the arts? Join us for Community Voices: Speaking from the Future, a panel discussion with exhibiting artists Nathalie Alfonso, Alejandro Piñeiro Bello and Lulu Sanchez from our current exhibition Future Past Perfect to explore how aspiring artists, community leaders, and young professionals can consider careers, college degrees, and alternative paths that focus on their interests to discover what kinds of opportunities are available. This conversation is moderated by students from the Teen Art Council at NSU Art Museum.
Participating Artists: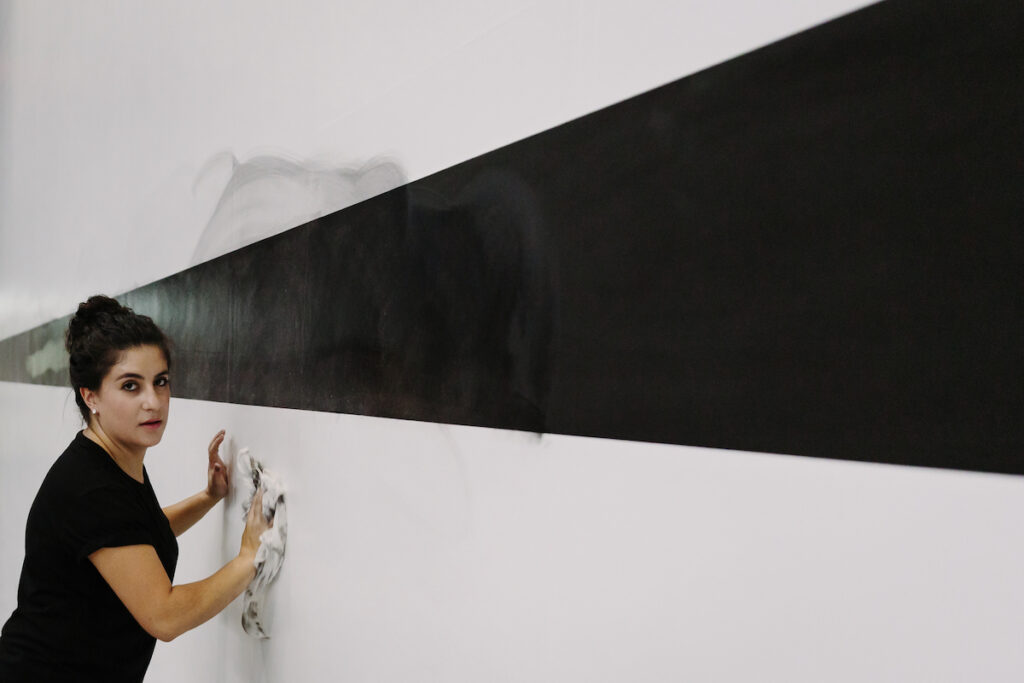 Nathalie Alfonso
B. 1987, Bogota, Colombia. Nathalie Alfonso holds a Master's in Fine Arts from Southern Methodist University in Dallas, TX, and a Bachelor's in Fine Arts from Florida International University in Miami, FL. Her exhibitions include the NSU Art Museum Fort Lauderdale, Spinello Projects, Dimensions Variable, Art and Culture Center Hollywood, The Projects – Fat Village, Sweet Pass Sculpture Park, Marymount University, and the Modern Art Museum of Fort Worth. Alfonso received the South Florida Cultural Consortium award in 2020. She has also been selected for residency programs, including The Anderson Ranch Residency, the Home + Away, Oolite Arts, Atlantic Center for the Arts Residency, and Kinosaito. Alfonso was nominated for the Cultural Joan Mitchell Fellowship in 2021 and is currently selected for The United States Artist Fellowship for 2023-2024. Alfonso lives and works in South Florida.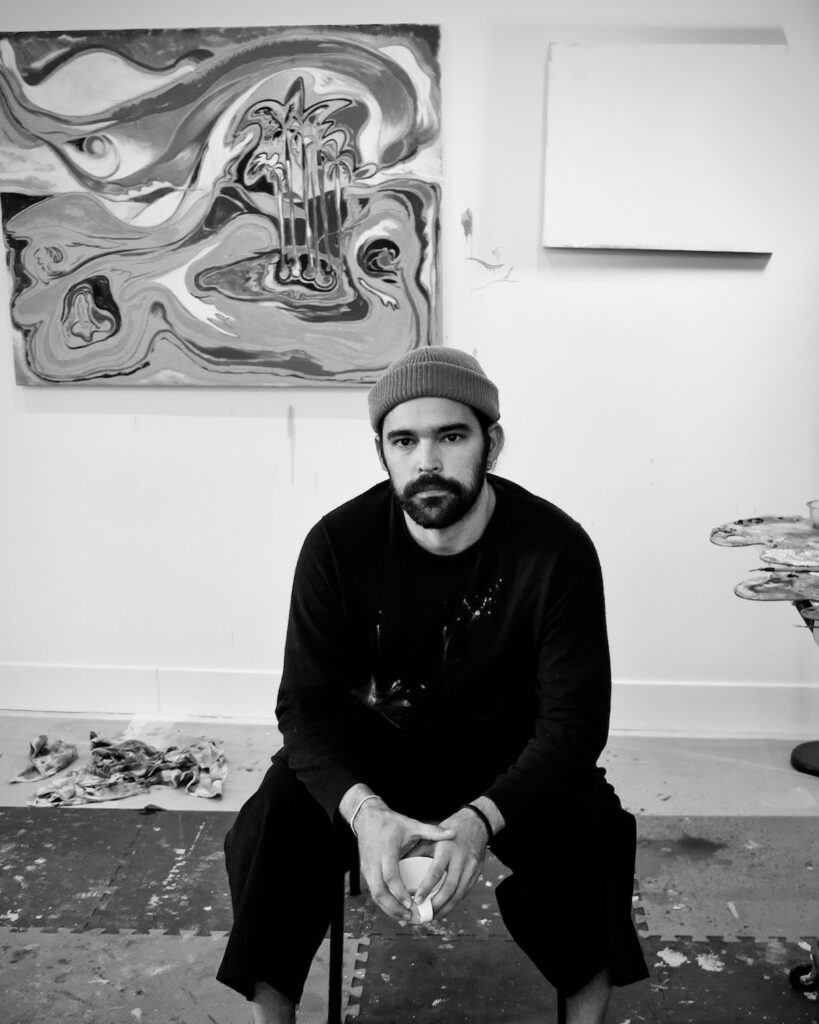 Alejandro Piñeiro Bello
With a focus on Cuba, Caribbean diaspora, and the surrounding island nations' identities, journeys, imagery, and history, Alejandro Piñeiro Bello paints the sociocultural mystic splendor of Caribbean culture. He uses traditional materials, such as oil on raw linen or burlap and employs a strong palette; vibrant accents of color swim between the layers in each painting, brightening certain areas of canvas against a backdrop of deep beige.
While Piñeiro Bello shares a visual language with his predecessors such as Wifredo Lam and Manuel Mendive, stylistic references to painters such as Paul Gauguin, Hokusai, Vincent Van Gogh, Edvard Munch, and Wassily Kandinsky appear throughout his oeuvre. Piñeiro honed his skills as an artist at The National Academy of Fine Arts San Alejandro, Havana, Cuba (2006–2010). He was awarded grants from The Shelley and Donald Rubin Foundation, New York and The Rockefeller Brothers Fund, New York in collaboration with Pioneer Works, New York. Piñeiro was a resident at the Vermont Studio Center in 2022. His works are held in public collections such as Leeum Museum of Art, Seoul; Amorepacific Museum of Art, Seoul; Marquez Art Projects, Miami; Rubell Museum, Miami; The Brownstone Foundation Collection, Paris; The Chrysler Museum, Virginia; and the Museum of Latin American Art, Los Angeles. The artist currently lives and works in Miami, Florida.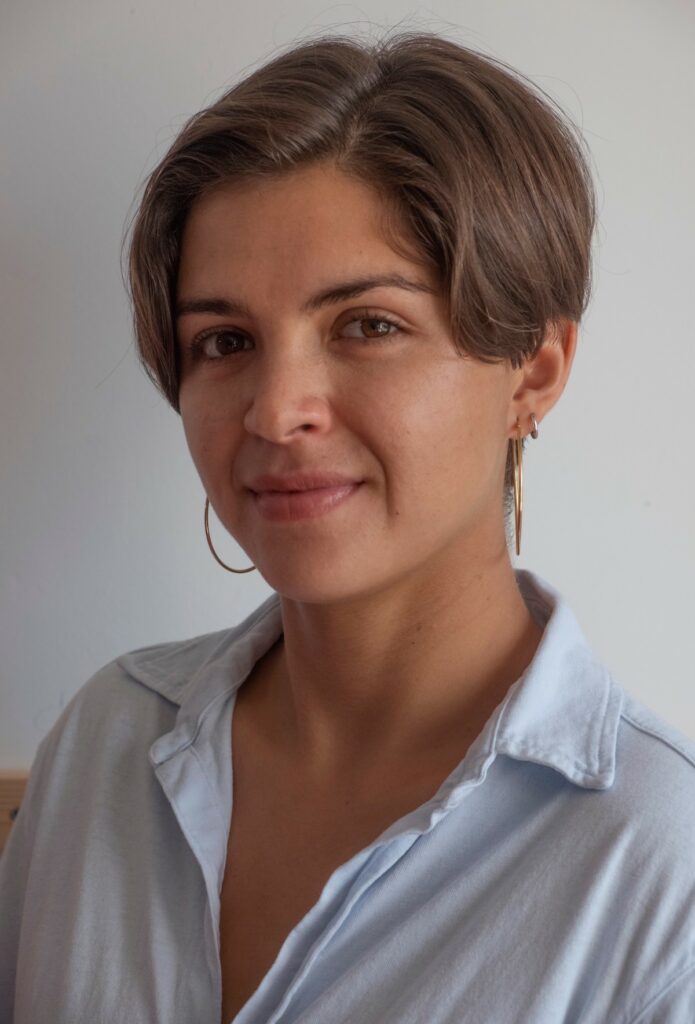 Lulu Sanchez
Lulu Sanchez (b. 1992 Miami, FL) is a Cuban-Slovenian interdisciplinary artist based in Miami, Florida. Her practice draws from a rich artistic lineage at its intersection with the cultural and natural landscape of disparate regions. The work traces a personal narrative with an eye towards the archive, and explores a fossilization of memory. Through painting, sculpture, and found object, she makes performative gestures toward her hyper specific source materials.
Sanchez earned her degree from The Cooper Union in New York City in 2016 and has studied abroad at the Gerrit Rietveld Academie in Holland and the European Exchange Academy in Germany. She can be found exhibiting locally, and internationally, from NSU Art Museum to De Brakke Grond in Amsterdam, and in several NY Historic House Museums. Lulu Sanchez was a founding member in several artist run spaces in New York City and Miami, FL.
Pre-registration required.
Teen Art Council is made possible by the generosity of the Jerry Taylor & Nancy Bryant Foundation, Wege Foundation, Lillian S. Wells Foundation, Fosco Family Foundation and Spirit Charitable Foundation.