SCOPE 2022
SAYPE | INSTALLATION | BEACHFRONT
Saype | Installation
Environmental artist Saype is known for his monumental fresco work on organic surfaces
on the ground using his own unique and eco- friendly paint composed of charcoal and chalk. He is considered a pioneer in his field and builds a bridge between traditional street art and land art, all while taking extra care to not harm the land he is working on. For SCOPE Miami Beach 2021, Saype will realize a spectacular installation such as Miami Beach has never seen before.
SCOPE, INTERNATIONAL CONTEMPORARY ART SHOW
CELEBRATING ITS 21ST EDITION, SCOPE MIAMI BEACH RETURNS TO ITS BESPOKE PAVILION ON THE SANDS OF OCEAN DRIVE AND 8TH STREET. HONORING ITS PERPETUAL MISSION TO PROVIDE A PLATFORM FOR EXPERIENTIAL INNOVATION AND DISCOVERY, SCOPE WILL WELCOME 150+ DIVERSE CONTEMPORARY EXHIBITORS FEATURING THE NEW CONTEMPORARY, A GENRE THAT STANDS AS A CRITICAL CONTRIBUTION TO BOTH GLOBAL POLITICS AND LOCAL COMMUNITY ENGAGEMENT. ORIGINALLY NAMED THE SCOPE FOUNDATION, THE NEW CONTEMPORARY PRESENTS DAILY PROGRAMMING AMONGST LARGE-SCALE INSTALLATIONS THAT BEND, BLEND, AND TRANSCEND GENRE.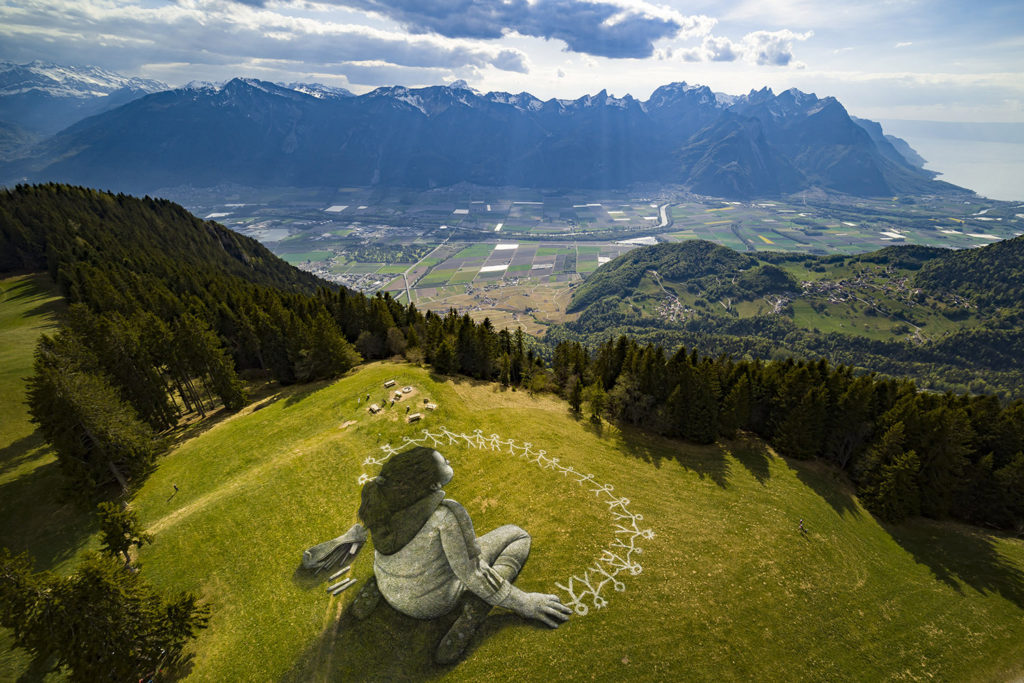 SCOPE Miami Beach 2022, November 29-December 4, 2022.
WEDNESDAY, NOVEMBER 3011AM – 8PM
THURSDAY, DECEMBER 111AM – 8PM
FRIDAY, DECEMBER 211AM – 8PM
SATURDAY, DECEMBER 311AM – 8PM
SUNDAY, DECEMBER 411AM – 8PM
With over 85 art shows spanning more than 20 years, SCOPE Art Show in Miami, New York, and Basel, Switzerland is celebrated as the premier showcase for international emerging contemporary art and multi-disciplinary creative programming. Renowned for its uncanny ability to forecast new visual trends that are embraced globally, SCOPE has garnered extensive critical acclaim with cumulative sales of billions and attendance of millions.
We are the leader in experiential storytelling through our flagship program, The New Contemporary, SCOPE's commitment to making art and technology accessible while standing as a critical contributor to both global and local brand engagement through monumental art activations.