Miyoko Ito (1918–1983) A Luminous Legacy from Abstract Reveries
Review: "A Sanctuary Between Japan and America" by Jerry Saltz
In the evocative portrayal "A Sanctuary Between Japan and America," Jerry Saltz crafts a poignant journey through the life and artistry of Miyoko Ito. The piece is a vivid tapestry, interweaving personal memories with art critique. Saltz captures Ito's resilience amidst hardships— from racial tensions in Berkeley to the traumatic Japanese internment camps, echoing the vibrancy and depth of Ito's paintings. The meticulous description of Ito's artworks, like "beads and bumps of paint accumulate," offers readers an almost tactile experience. It is particularly intriguing how Saltz juxtaposes Ito's adventures with her artistic expressions, suggesting that her early years in Japan deeply informed her art. The article doesn't just introduce us to an artist but immerses us in her world, revealing the "shimmers of supernal otherness" that pervade Ito's works. An essential read for anyone keen to explore the intersection of personal history, cultural heritage, and artistic expression.
Miyoko Ito, the luminous American painter of Japanese descent, intricately wove her unique life experiences into her canvases, culminating in a legacy of introspective and intricate abstract art. Born in Berkeley, CA, in 1918, her early life was marked by the significant disruption of being incarcerated in the Tanforan internment camp for Japanese Americans during World War II. This painful chapter didn't deter her spirit, and she subsequently pursued her passion for art, attending institutions like the University of California at Berkeley, Smith College, and finally, the School of the Art Institute in Chicago, where she blossomed as a painter.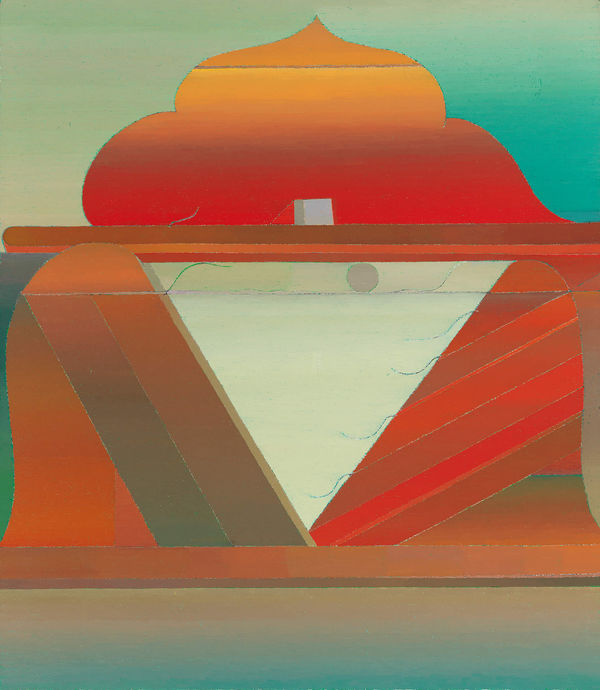 Ito's technique was one of laborious love. Often working from sunrise to sunset, she immersed herself in her art, building layers of paint, each brushstroke meticulously crafted. While her paintings remained abstract, they resonated with the atmospheric evocations of landscapes, interiors, and the human body. Chicago, with its vibrant art scene, influenced Ito profoundly. She once remarked how the city bestowed a "sense of surrealism upon her."
Despite the initial observational quality of her paintings, Ito's artistry began to veer towards the abstract under the influence of masters like Georges Braque and Hans Hofmann. Yet, her abstracts always retained their sense of grounding. Her canvases, whether invoking the landscapes of Japan or the vistas of California, were suffused with a profound sense of place, albeit not bound to a specific geographical location. Her work often embodied an otherworldly aura, creating mirages from the mind that encapsulated the "no place and every place."
Remarkably, even in a landscape dominated by the Chicago Imagists, Ito carved out a distinctive niche for herself. Despite her art's pictorial ambiguity, by the 1960s, she became a beacon in the realm of abstract painting in Chicago. While her images emerged from a solitary space, often a spare bedroom in her home, they resonated deeply with a broader audience.
One of the defining characteristics of Ito's later works is how she treated her canvases. Attaching the canvas edges with partially driven nails, she emphasized the raw materiality of her medium. This elemental treatment of canvas paralleled the pure, non-objective compositions she painted, creating a cohesive unity in her work.
While Miyoko Ito may have once described herself modestly as "a painter wife who has raised two children," her legacy is far-reaching. Her contributions to the world of abstract art are celebrated, with her works gracing esteemed institutions like the Whitney Museum of American Art, the Art Institute of Chicago, and the Smithsonian American Art Museum.
In Ito's art, we witness a relentless spirit, an artist undeterred by societal and personal challenges. Her canvases glow, not just with the meticulously layered paint, but with the intensity of a life fully lived, of challenges faced head-on, and of a profound understanding of both the world and the self.
Biography
Miyoko Ito was born in Berkeley, California, to Japanese parents in 1918. As a young girl, she spent several years with her mother and sister in Japan, where she first experimented with calligraphy and painting. Ito followed her father in attending the University of California, Berkeley, where she studied watercolor under John Haley, Erle Loran, and Worth Ryder. Months before her graduation in 1942, Ito was sent to Tanforan, an internment camp south of San Francisco. Released years before her new husband, she briefly matriculated at Smith College before transferring to the School of the Art Institute of Chicago, where she received a scholarship but never graduated. Although her efforts were highly susceptible to regionalization, Ito participated in the 1975 Whitney Biennial and was honored with a retrospective exhibition at the Renaissance Society in 1980. She was represented by Phyllis Kind Gallery in Chicago and New York from the late 1960s through her death in 1983. Recent exhibitions include solo presentations at the University of California, Berkeley Art Museum and Pacific Film Archive, 2017; Adam Baumgold Gallery, New York, 2006 and 2014; VeneKlasen/Werner, Berlin, 2012; and No Vacancies, a group presentation at Marianne Boesky Gallery, New York, 2015.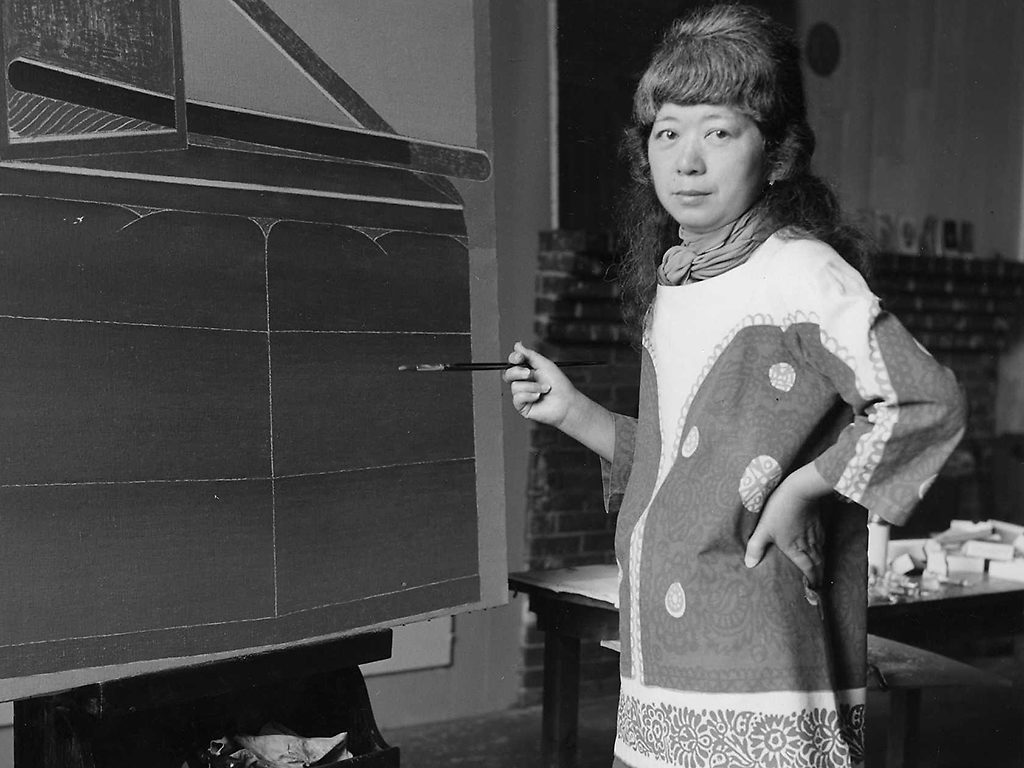 Cover photo: https://www.macdowell.org/special-projects/legacy-miyoko-ito
Artwork: Artistsspace.org