Immerse yourself in the mind and process of Sol LeWitt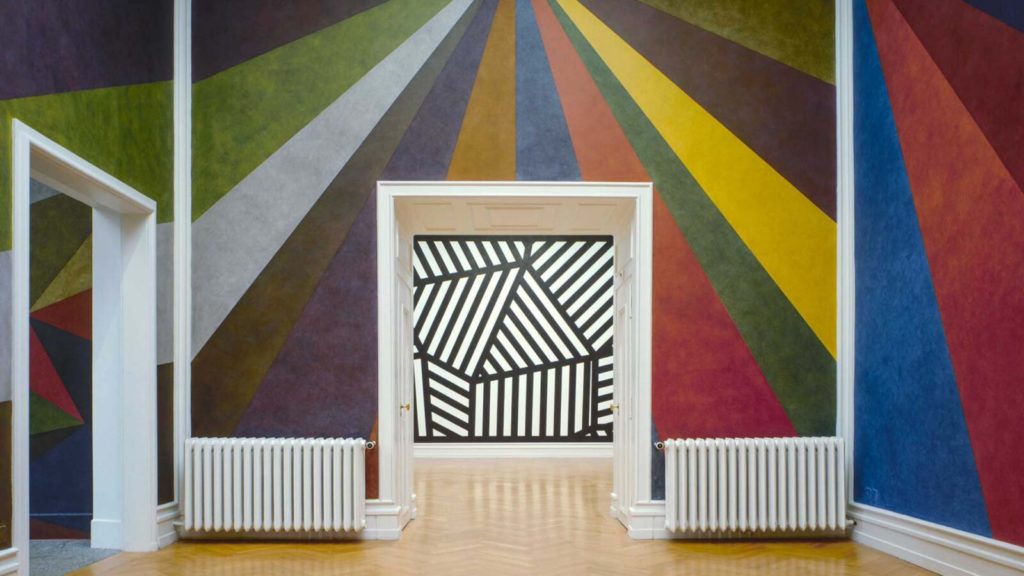 Sol LeWitt's larger-than-life wall drawings are acclaimed around the world. He influenced an entire generation of artists as a founder of Conceptual and Minimal art. And now, thanks to a new app, art lovers can get an unprecedented inside look at his life and work.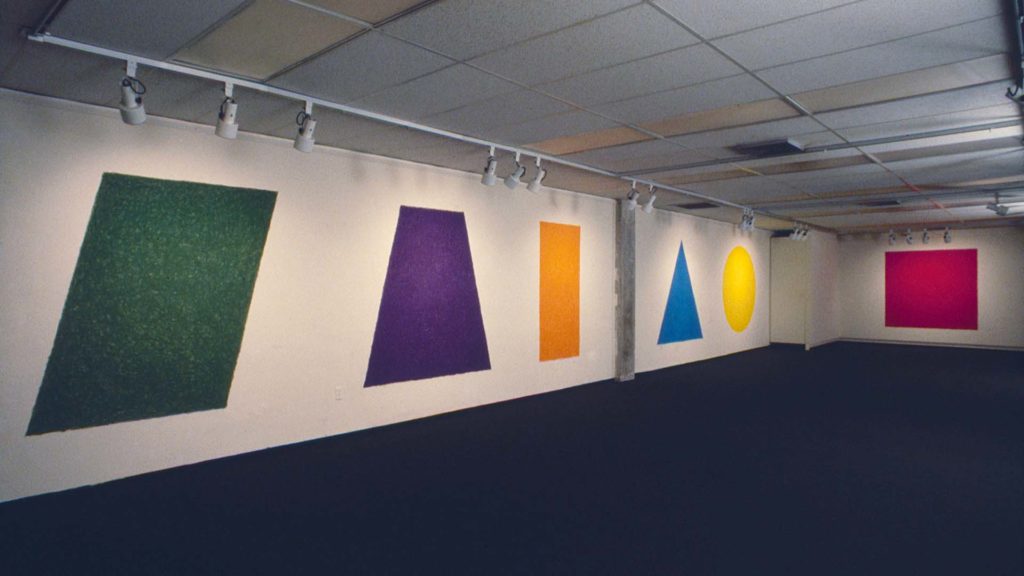 "The idea was that we all wanted to re-invent art; we thought that art had come to a dead end, that it was the end of something, the end of modern art. All the people that were involved wanted to do something that started from ground zero."
– Sol Lewitt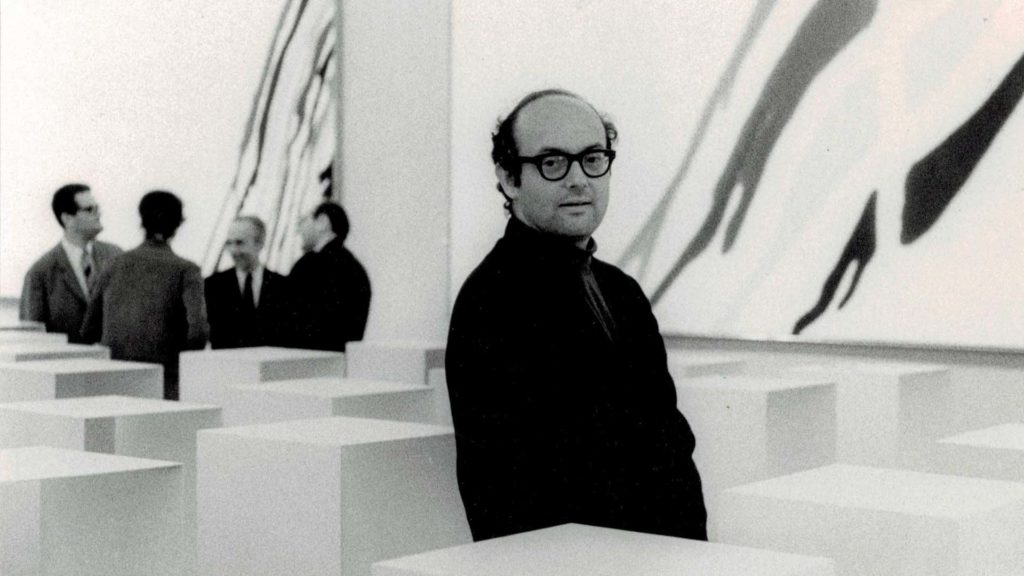 And reinvent he did. Today, LeWitt is known as a leading figure of Minimalism and one of the key founders of Conceptual art, which focuses on the idea and process of art rather than just the final product. He also went on to find international acclaim for his highly geometrical works—particularly his larger-than-life wall drawings, which come with an intricate set of instructions that need to be followed precisely. As a result, the wall drawing installations are unique to each location. Through these installations, he was striving to turn art into a more collaborative process.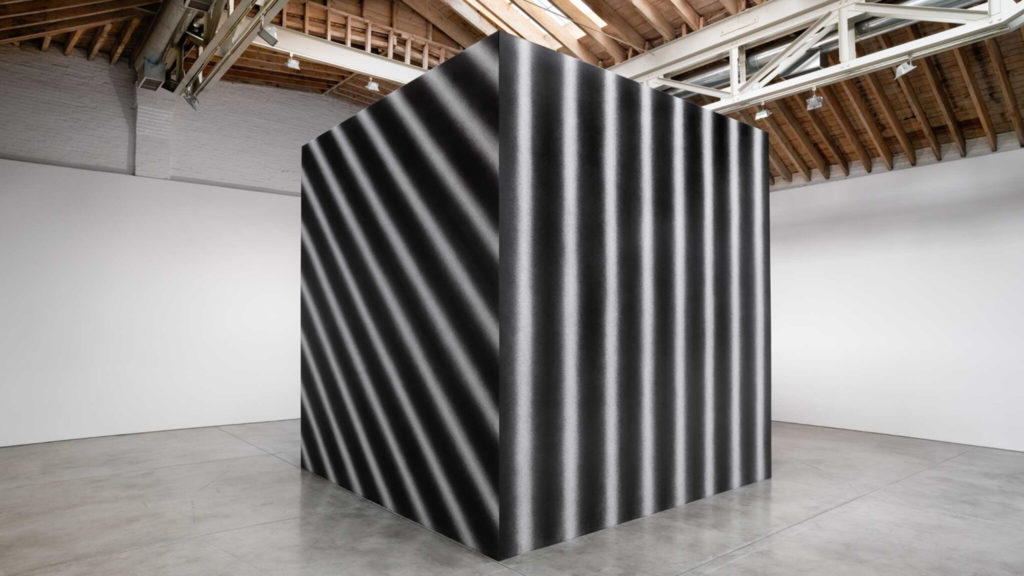 "The idea becomes a machine that makes the art," LeWitt famously said. Today, a new idea in the form of a multimedia app is bringing his art, story, and creative process to life for the next generation of art lovers.
In a time when museums and educators are urgently seeking out ways to make art accessible to visitors and students, the Sol LeWitt App is a groundbreaking example of what's possible when art meets technology. Stemming from a collaboration between the Sol LeWitt Estate and Microsoft, the app weaves together rich storytelling and never-before-seen footage so people can see LeWitt's process come to life, virtually tour his studio, and magically unlock a trove of information by using AI to scan his wall drawings.
The Sol LeWitt App was authored and curated by Lindsay Aveilhé, a New York-based curator and LeWitt-specialist with a particular interest in emerging technology in arts education. She's the editor of the catalogue raisonné Sol LeWitt Wall Drawings and co-editor of Sol LeWitt Writings and Selected Interviews. She believes that this new app captures the spirit of his legacy, given that he was a proponent of making art available to everyone.
"His decision to use assistants [to install his wall drawings] was out of necessity but also a very political gesture for him," says Aveilhé, adding that LeWitt was passionate about advocating for the rights and fair payment of artists and art workers long before it was a hot topic on social media (and long before there was even social media). "He believed anyone can be an artist, and that he and those who assisted him would become collaborators in making the art… and, in that way, the art becomes more democratic."
"If you want to be able to disseminate knowledge as widely as possible, then tech is the way to do it."
– Lindsay Aveilhé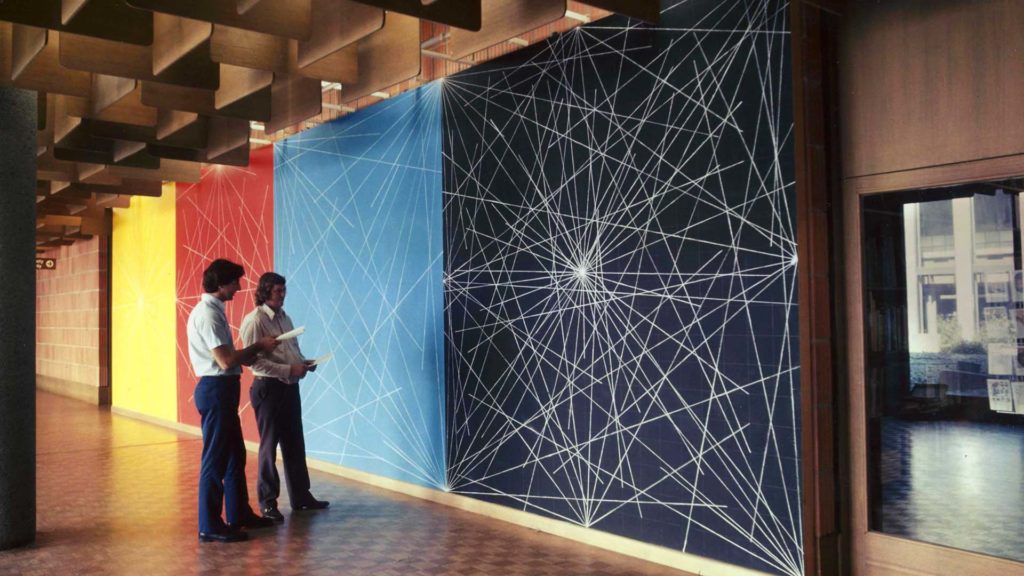 It's fitting, then, that the app gives anyone—whether at home, at school, or at a museum—the ability to dive deep into LeWitt's art on a large scale. It explains some of the more complex concepts he explored, like seriality or geometric and isometric shapes, while offering a sense of personal connection and understanding. "We're able to use technology to explain how and why he created a work, which is really cool," says Aveilhé. "And the studio tour is really special," she adds, "I haven't seen anything quite like it. To have so much unique documentation of Sol's own voice, to have video, and a studio tour—it's super in-depth and personal."
The more you dive into LeWitt's art, the more it seems timeless—like his ideas and influence are all around us, living on and evolving in the hands of new artists and designers today. And that's because they are. It's almost as though LeWitt could sense his future legacy before his passing in 2007, when he said: "If anyone asks, tell them my best work is yet to come."
Microsoft & The Sol LeWitt Estate would like to thank the following institutions for their support with promotional content: MASS MoCA, The Met, Christie's, Museum of Contemporary Art Chicago, Paula Cooper Gallery, Artifex, Stedelijk Museum, Amsterdam, Bonnefanten Museum, Architekturzentrum Wien, Le Case d'Arte, ARTASLINK, Yale University Art Gallery, Kunsthalle Bern, SFMOMA, Guggenheim, MOMA, and the Morgan Library.