Fantasy Theatre Factory Among First Theatres to Reopen to the Public
With new safety protocols in place, FTF helps patrons return to performing arts venues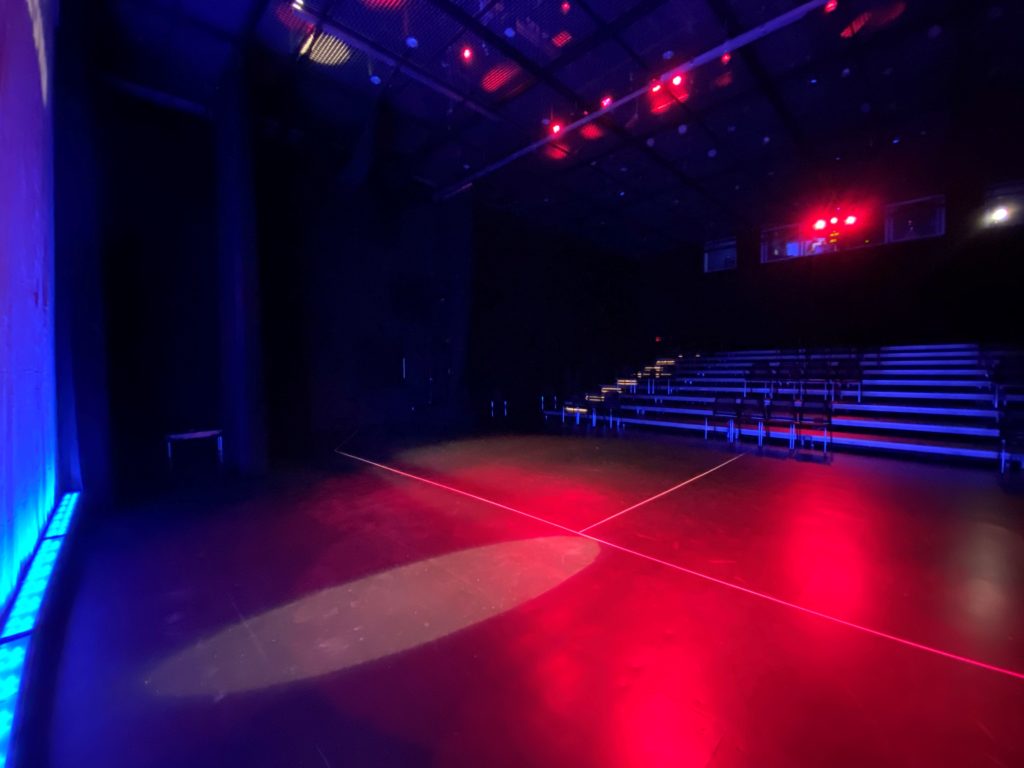 Fantasy Theatre Factory Among First Theatres to Reopen to the Public
With new safety protocols in place, FTF helps patrons return to performing arts venues MIAMI, Florida — June 26, 2020 — With the approval of Miami-Dade County, Fantasy Theatre Factory (FTF), located at the Sandrell Rivers Theater (SRT), 6103 NW 7th Avenue, will reopen to the public on Fri., July 10, 2020, with the launch of its summer film series. Soon after that, it will — once again — start to present live performances as it rolls out its new "ONE@SRT" series. In the meantime, FTF has been creating virtual programming that has been viewed by tens of thousands of South Floridians.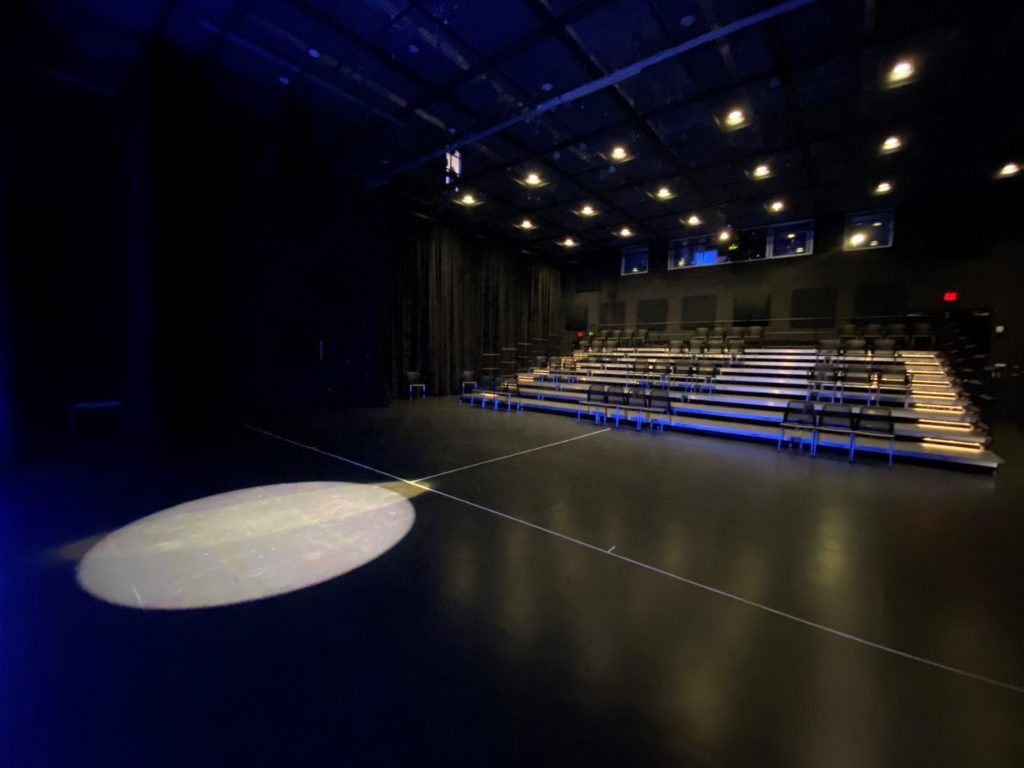 "We are very excited to re-open to the public after three months of producing only virtual programming," said FTF CEO/Executive Artistic Director Larry Fields. "We are among the first of South Florida's theaters to re-open, and we cannot wait to welcome back our loyal patrons as well as welcome new ones." He added that the health and safety of FTF's guests,
artists and patrons remain his number one concern. "We submitted a reopening plan to Miami-Dade County, and we're thrilled that it was approved with compliments from staff on its completeness."
On July 10, FTF will present "Spider-Man: Into the Spider-Verse" as part of its summer Film@SRT series. The series will continue every Friday evening during the month of July, except for July 31 (the evening of the theater's Summer Camp showcase). For a full list of movies, see the FTF website at www.ftfshows.com/film. Showtimes will be at 8 p.m., and admission will be FREE with donations appreciated. Seats are limited and must be reserved
in advance on FTF's website at www.ftfshows.com/tickets.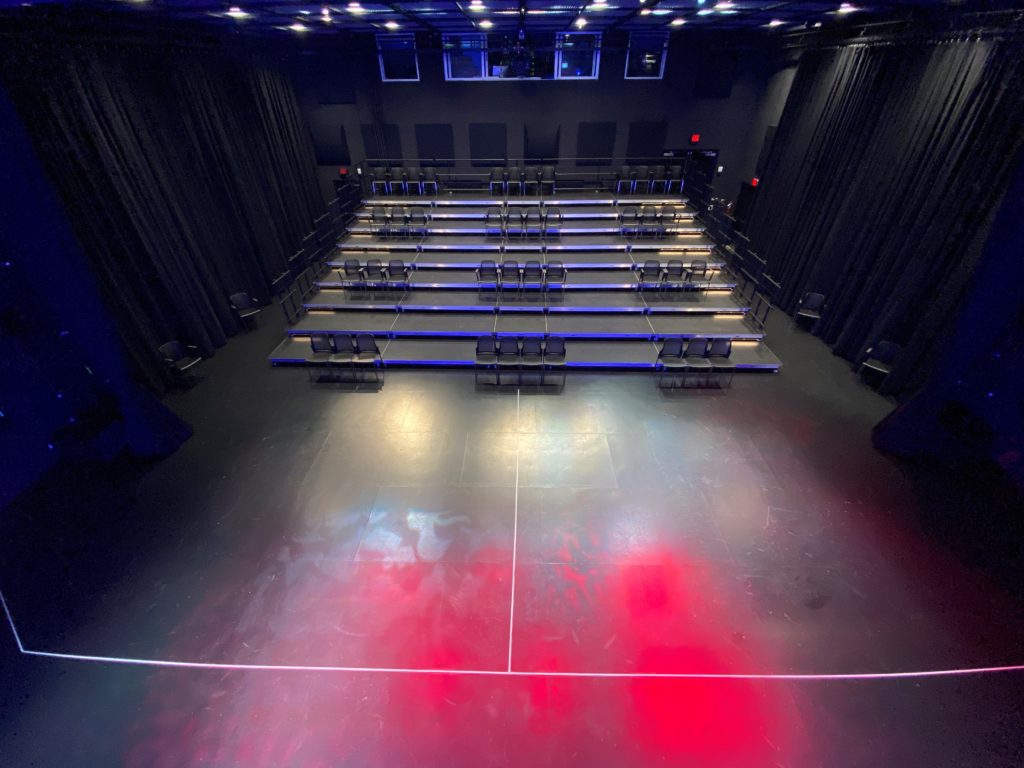 Although firm dates for "ONE@SRT" have yet to be determined, the series is expected to launch in August. It will showcase select solo performances in theater, dance and music. To submit entries for consideration for "ONE@SRT," see FTF's website at www.ftfshows.com/one. FTF encourages diverse artists to submit their work. "We hope to be able to shine a spotlight on some of the terrific diverse artists in our community with this
program," said Fields.
There are a few things returning patrons will find different at the theater, noted Fields. "Among the many steps that we've taken to protect the health and safety of the public and our staff, we have reduced our audience capacity from 200 to 44, we have placed markers on our floors to remind guests to maintain a distance of six feet between the members of
their parties and others, and we will require everyone — patrons and staff alike — to wear masks while in the building, except when they are in their seats in the theater.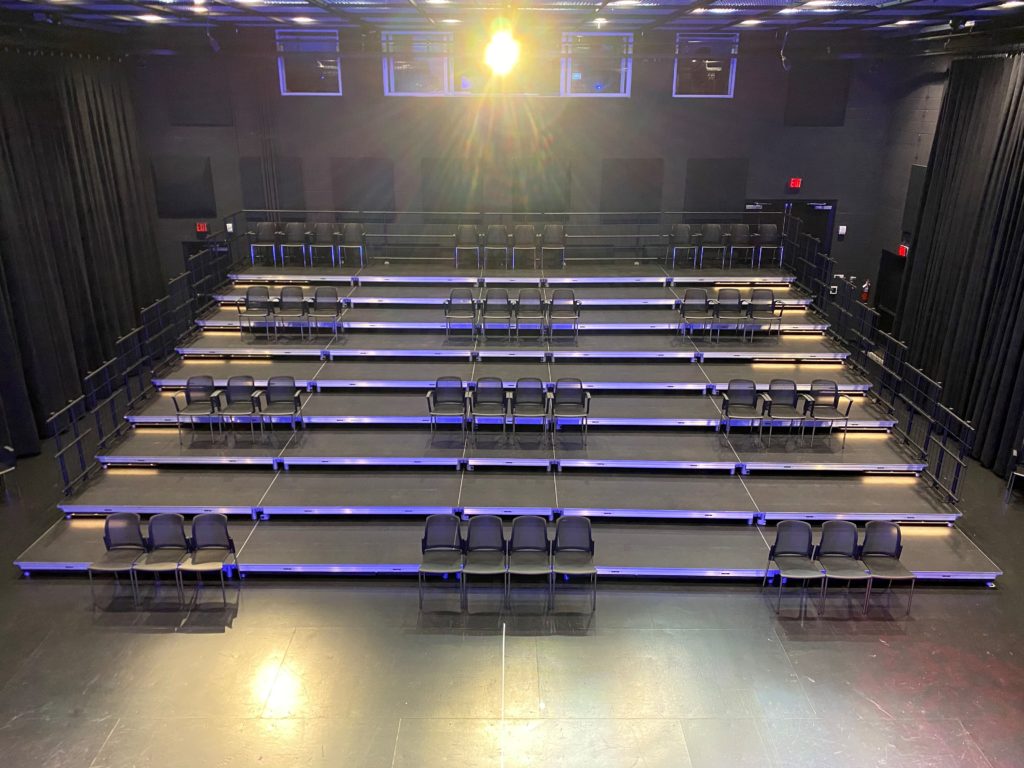 "Our goal is to make returning to the theater as safe and enjoyable as possible for everyone," continued Fields. "We understand that these protocols can be perceived as a bit inconvenient, but we are simply complying with the guidelines put forth by the CDC, the County and the federal government. The arts can be immensely healing, and our world is deeply in need of healing, as recent events have shown. We are eager to do our part in helping with that healing process, and we ask our patrons to help, too, not only to protect themselves but also to protect others."
What will re-opening look like for FTF patrons?
• FTF has reconfigured the seats in its theater to create 12 groups of four (4) situated six (6) feet apart; patrons will be allowed to sit in groups of up to four, with only patrons from the same household sitting together (no strangers will sit next to each other);
• There will be only assigned seating — no general admission tickets will be available for purchase or reservation;
• Patrons will not receive printed tickets; instead, they will show their receipts on their smart phones or provide their names at the box office for confirmation;
• As part of the ticketing process, each patron's full name, telephone number and address will be collected for contact-tracing purposes;
• Patrons will undergo a temperature check via forehead scan; if a patron's
temperature is above 99.6 degrees, they will not be allowed to enter the facility;
• Patrons will be asked by FTF staff how they have been feeling; if they say they have not been feeling well, or if they indicate having experienced any of the symptoms of COVID-19 (i.e., fever, fatigue, coughing), they will not be allowed to enter the facility and will be issued a refund (if applicable);
• Patrons will be required to wear a face mask at all times inside the facility, except when they are seated in their assigned seat;
• Patrons (or related groups of patrons) will be asked to maintain a social distance of six (6) feet between themselves and other groups;
• All food will be pre-packaged and beverages will be served in a can (when
appropriate) or in a disposable cup with a straw-less, paper cover;
• Concessions attendant will always wear a face mask and latex gloves;
• A plexiglass wall has been installed at the concessions counter to create a barrier between patrons and attendant.
What has FTF done to protect the health and safety of its patrons?• Installed wall-mounted hand-sanitizer stations throughout the facility;
• Hired a professional cleaning service to steam-clean and disinfect facility in accordance with CDC and EPA guidelines;
• Custodial staff routinely cleans/disinfects "touch-points" (doorknobs, light switches, countertops, toilets, faucets, sinks, etc.), and community spaces using EPA-approved cleaning products and procedures while wearing face masks and disposable gloves;
• Upgraded its HVAC filters to hospital-grade MERV 13 filters;
• Installed CDC social-distancing signage in key areas of the facility to remind patrons
of protocols, as well as to alert patrons to possible symptoms of COVID-19;
• Placed social-distancing markers and arrows inside/outside the facility to help patrons maintain a safe distance between their parties and to direct the flow of traffic;
• Restricted the facility's elevator to two people per trip (signage has been posted);
• Restricted the facility's restrooms to two people at a time (signage has been posted);
• FTF staff members will wear KN95 face masks at all times during public events;
• FTF staff will wash/sanitize their hands every 30 minutes during public events;Employees will not be permitted to shake hands, hug or otherwise physically engage
with patrons, unless emergency medical assistance is requested;
• FTF staff will monitor public spaces to ensure compliance with social-distancing and other rules; if anyone refuses to comply, they will be asked to leave the premises;
• Water fountains have been taped off and prohibited from use until further notice.
The protocols for the coming live performances will require performers to maintain a 16-foot
distance from the audience and to wash and sanitize their hands before and after going on
stage.
#
About Fantasy Theatre Factory:
Fantasy Theatre Factory has been serving Florida since 1982. In addition to being the managing operator of the brand-new Sandrell Rivers Theater, FTF also performs in rural and inner-city schools, theatres, parks, hospitals, community centers and more across the entire state of Florida. Fantasy Theatre Factory presents more than 500 Florida programs reaching
over 150,000 people each year. Fantasy Theatre Factory's mission is to make more quality theatre programs available to more people of all cultures and backgrounds. FTF also provides skilled circus performers for all types of events as well as theatre workshops for young audiences, both typical and individuals with intellectual and physical disabilities.
Fantasy Theatre Factory is headed by Executive Artistic Director, Larry Fields, who has served with the company since 2006. FTF was founded by Edward Allen and Mimi Schultz.
Fantasy Theatre Factory programs are award-winning— FTF has won the Miami-Dade Arts Educator of the Year Award, the 2013 Excellence in Direct Service to Children Award from the Miami-Dade Children's Trust, 2018 Remy Award for Outstanding Contribution to Children's Theatre, 2019 Remy Pioneer Award, December 2019 Hero in the Arts- Key Biscayne Magazine, among many others.