THE BOX GALLERY KICKS OFF THE NEW YEAR WITH "ART FOR ALL 2022" BENEFIT AND ART EXHIBITION.


"Art For All 2022" Benefit and ExhibitionJanuary 8, 2022, 7-10 PMRSVP
The Box Gallery
811 Belvedere Road
West Palm Beach, Florida 33405
www.TheBoxGallery.Info
Contact:
PalmBeachFineArtGallery@gmail.com
786-521-1199
Palm Beach County ( December 9, 2021 )- The Box Gallery will be kicking off the New Year with the "Art For All 2022" a benefit and art exhibition co-hosted by Portada Florida Magazine .The immersive and captivating art experience opens with a reception on January 8, 2022 from 7-10 p.m. and continues through January 23, 2022. Art For All 2022 will benefit Art Synergy and Forz Stefano Charitable Foundation.
The exhibition includes paintings, performances, installations and photography by some of the best and most illustrious artists of South Florida including works by artists: Juan Bernal, Rolando Chang Barrero, Giannina Coppiano Dwin, Ignatius, Mai Yap, MANO, Rafael Montilla, Oscar Rojas and others.
The reception which is sponsored by Etiqueta Excellence who will feature and memorable and exciting presentation and crowning of this years Ms. Portada Kari Voz. Other sponsors include: Don Ramon Restaurant, Egoavil Law, Kreative Makeovers Decorations, Ximenez Engineering and The Charcuterie Beach.
Artist spotlight of the nine highly recognized and influential artists that will be showcased at the
"Art For All" exhibition: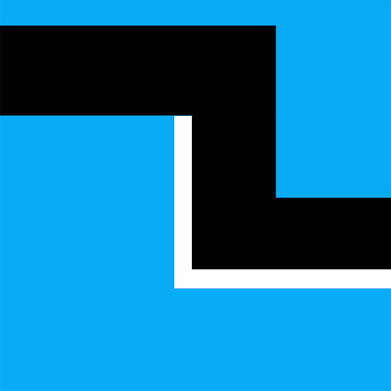 Rafael Montilla is a contemporary Artist, born in Caracas Venezuela. Study at the Cristóbal Rojas Technical School of Visual Arts, School Taller Arte Fuego Cándido Millán Caracas. Tomas Regalado, Mayor of the City of Miami proclaimed August 19, 2016 as Rafael Montilla Visual Artist Day. Honors and awards include: Artwork "Big Bang Mirror" was selected to be exhibited at the Tijuana Triennial: I. Pictoric International from October 2021 to February 2022 at CECUT, Tijuana Museum; Artwork "Big Bang" Proposal on the street was selected to be published in the online thematic magazine of the National Institute of Fine Arts of Mexico, # 44, 2019., the edition dedicated to urban art and an Honorable Mention 2019, Broward Art Guild, Judge: Brooke Trace, Gerard Delaney: Executive Director, Broward Art Guild.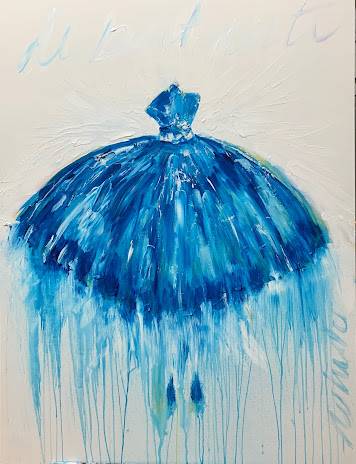 Rolando Chang Barrero (1962), Cuban American artist and graduate of the School of the Art Institute of Chicago 1990 where he was awarded a Reyerson Fellowship. Currently resides in West Palm Beach, Florida He has recently awarded The Cultural Council of Palm Beach Muse Award for Outstanding Cultural Leadership and The Raizes Award- Outstanding Leadership. Rolando has been recognized as Best Artist in Palm Beach by SFGN for numerous years. He is a recipient of Congressional Letter of Commendation for Arts Programming. Recent invitational engagements include: The Ringling Museum and The Norton Museum of Art.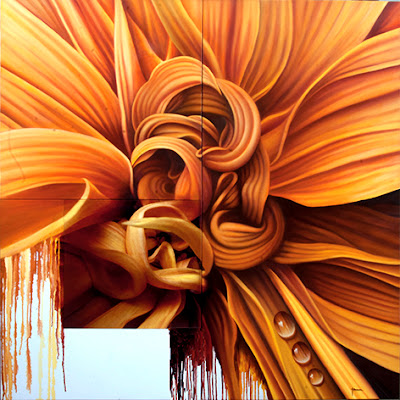 Juan Bernal, Colombia architect, painter, and photographer has over 40 years of experience in architectural and interior design. Bernal been showing his artistic work in both individual and collective shows around the world. His work can be found across several museums, important collections and galleries on a rotating basis throughout the year.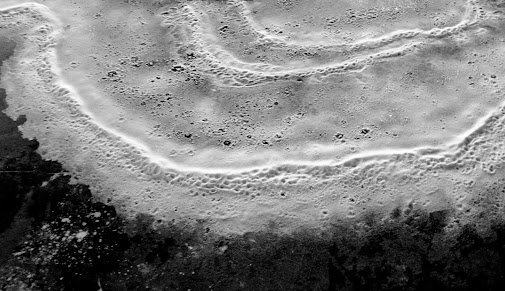 Giannina Coppiano Dwin lives and works in South Florida. She has been the recipient of grants and awards such as the prestigious South Florida Cultural Consortium Fellowship for Visual and Media Artists funded in part by the National Endowment for the Art, the Women in the Visual Arts Award; as well as, several sponsorships and grants including research in Spain and Brazil. Her work has been included in national and international exhibitions as part of solo and group shows. Some of her more notable exhibitions include solo installations at the Fundacion Valdes-Salas in Asturias, Spain, Project Space in The Art and Culture Center in Hollywood, the contemporary wing of the Museo Municipal de Guayaquil, Ecuador; Ornare, Miami, as a collateral event during Art Basel; the Coral Springs Museum of Art, Coral Springs; Illegal Gallery, Florence, Italy. Giannina works on installations, sculpture, ceramics, photography, and performance.
Ignatius, is a Spanish painter from Madrid, he sees his paintings as a means of expressive communication, and with each piece he paints to break the monotony of the two-dimensional world. Ignatius grew up in Madrid under his mathematician father who was also a painter. As a young boy his father introduced him to Spanish Informalism or Abstract Expressionism and, since then Ignatius has thought of and seen art in this way. Ignatius' artwork reveals this hidden, yet palpable network of radiation; a fascinating landscape of gamma rays, visible light, radio and ultraviolet waves, x-rays, microwaves, and infrared waves. His belief is that only colors are able to reveal all these different shapes to the human eye. Without colors, the world would look like a huge "sand storm" in the middle of the desert. The underlying axiom of his oeuvre is that separation is a mere illusion and we are all part of the same whole. In this age of "Internet dictatorship," when reality has been replaced by images, Ignatius' three-dimensional paintings offer an all-round immersive experience for the viewer. His work is not a mere representation of reality, it is reality itself.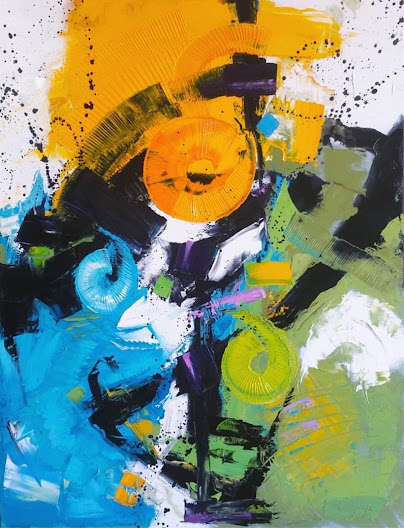 Mai Yap was born in the Republic of Panama of Chinese parents, MaiYap has been able to magically blend East and West on canvas. Within the walls of her parent's home, she was immersed in the beauty, balance and perfection of millennial traditions passed on from one generation to another. Once outside these walls, her senses were overcome by the amazing colors, sounds and energy of the Tropics. Panama provided a bustling backdrop of exciting people, places, and music. Most importantly, its natural surroundings provided the perfect artistic inspiration to imagine and create her magnificent flowers and unique landscapes. It also gave her the courage to voice her concerns and fears about our planet's welfare through her powerful environmental abstracts.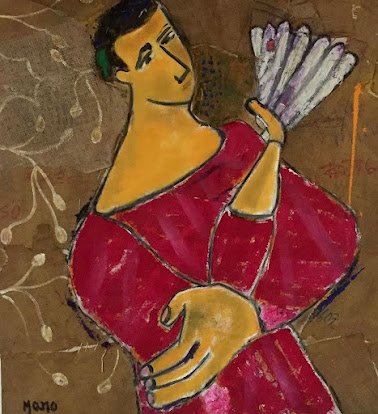 MANO, Cuban-born artist. MANO\"s Faces dominate his distinctive style and the use of mixed media, through his work, MANO often explores the search for identity that forms part of the immigrant experience. When talking about his work MANO says, "I like to incorporate elements of collage both as a technique and as a metaphor, referencing the hybridization of culture as well as self-identity. My interest is rooted in my own experience through Operation Pedro Pan. Through my work I seek to engage viewers in a conversation that focuses on an American experience that is shared by so many whether our own personal story or the shared similarities of our ancestors experience."
MANO has been featured in art fairs, festivals and museum exhibits throughout the United States most recently at the American Museum of the Cuban Diaspora, Coral Gables Museum, Coral Springs Art Museum and History Miami Museum; his work can be found in private and corporate collections, such as St. Thomas University, the City of Surfside and most notably, MANO's sculpture, Total Peace forms part in Zoo Miami's permanent public art collection.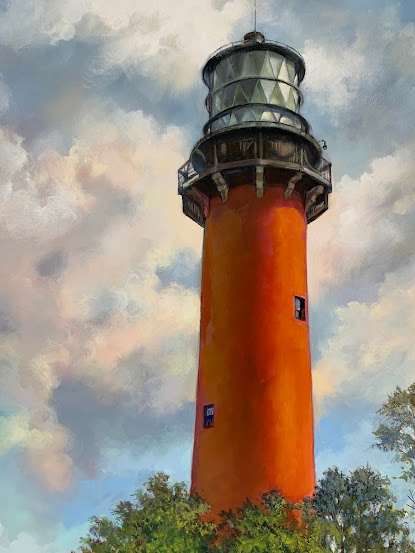 Oscar Rojas, Venezuela. Rojas is highly recognized and accomplishes portrait and landscape painter. Rojas works primarily in the private sector on commission for notable patrons.