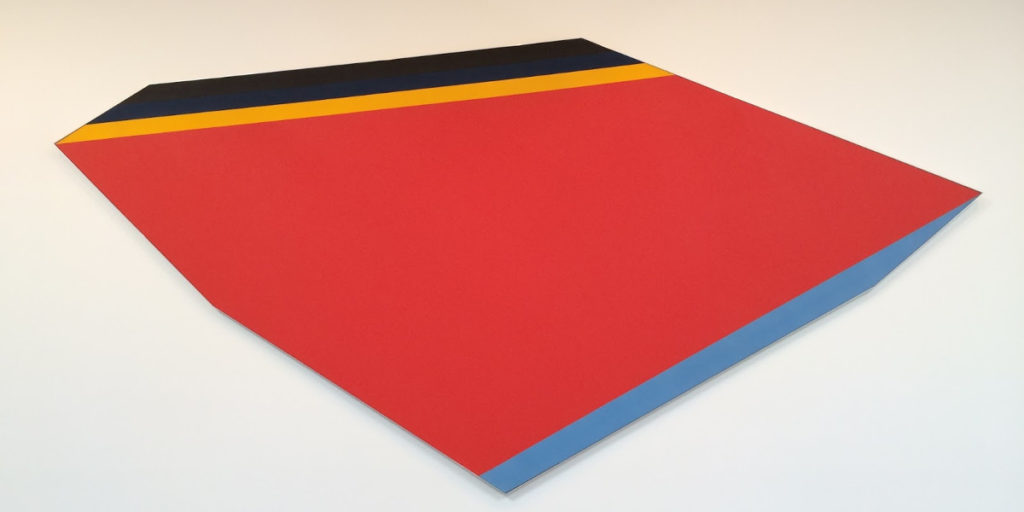 Noland, Kenneth
1924-2010 – Estados Unidos
Kenneth Noland nació en Asheville, Carolina del Norte, Estados Unidos. Entre 1946 y 1948 estudió en el Black Mountain College, cerca de su ciudad natal; allí Ilya Bolotowski le hizo conocer el movimiento neoplasticista y la abstracción geométrica de Piet Mondrian. Durante los dos años siguientes Noland estudió con Ossip Zadkine en París. Enseñó arte en en el Institute of Contemporary Art, la Catholic University of America y el Washington Workshop Center for the Arts, Washington D.C.
Influido por las enseñanzas de Josef Albers y su teoría de la interacción de colores, Noland pasó su vida experimentando con círculos concéntricos, formas similares a galones, romboides y largas líneas paralelas, a menudo ubicados en una tela con grandes áreas en blanco como parte de la composición.
Entre sus múltiples exposiciones se destacan la histórica "The Responsive Eye", Museum of Modern Art (Nueva York, 1965); "New York Painting and Sculpture: 1940-1970", Metropolitan Museum of Art (Nueva York, 1969); "Color and Field, 1890-1970", Albright-Knox Art Gallery (Búfalo, 1970); "Kenneth Noland: A Retrospective", Solomon R. Guggenheim Museum (Nueva York, 1977); Museo de Arte Moderno (México D.F., 1983); "Kenneth Noland: The Circle Paintings", The Museum of Art (Houston, 1994); "Kenneth Noland: Recent Paintings", André Emmerich Gallery (Nueva York, 1998); "Kenneth Noland: The Nature of Color", Museum of Fine Arts (Houston, 2004); "Kenneth Noland: The Stripe Paintings", Tate Modern (Liverpool, 2006), y "Kenneth Noland: Works on Paper", The Butler Institute of American Art (Warren, Ohio, 2007). Falleció en Port Clyde, Maine.