Cristea Roberts Gallery is a leading international contemporary art gallery with a particular focus on original prints and works on paper. Since its inception, the gallery has commissioned a significant number of editions by a wide range of artists, whilst also representing others for their unique works. The underlying ethos of the gallery has always been artist-led. It was originally founded in 1995 as the Alan Cristea Gallery and changed its name in September 2019 to Cristea Roberts Gallery. Acknowledged as one of the leading galleries in its field of speciality, the gallery's programme is dedicated to publishing, cataloguing, exhibiting and dealing in original prints and drawings by its roster of over 30 important international artists and Estates.
It participates in all the major international art fairs and has a dynamic programme of exhibitions hosted in its bespoke space in Pall Mall, London. The gallery works closely with international museums on acquisitions and loans, and examples of its editions are held in major public collections around the world including Tate, London; Metropolitan Museum of Art, New York; and Museum of Modern Art, New York.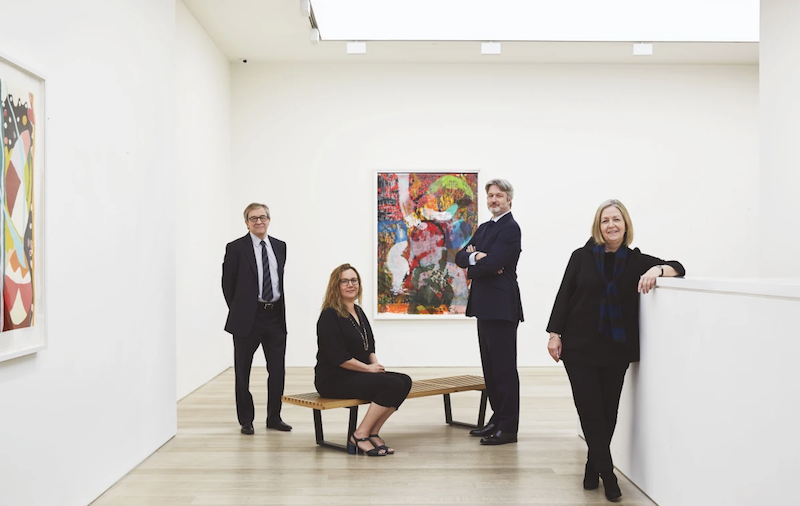 Alan Cristea
Alan Cristea studied languages and History of Art at Cambridge University before beginning his career in the art world in 1969 at Marlborough Gallery, London. In 1972, he took charge of Leslie Waddington's print gallery on Cork Street. Under his leadership, Waddington Graphics grew to become the world's leading print gallery and publisher, working with artists such as Richard Hamilton, Roy Lichtenstein, Jim Dine, Robert Motherwell, Howard Hodgkin and Frank Stella. Cristea also established a reputation as the premier dealer for master graphics by Pablo Picasso, Henri Matisse and Georges Braque. Cristea opened his eponymous gallery in 1995, adding a new generation of artists and estates to his pre-existing stable. Alan Cristea has served on the board of the IFPDA (International Fine Print Dealers' Association) and is currently the Treasurer for SLAD (The Society of London Art Dealers).
David Cleaton-Roberts
Prior to joining Alan Cristea, David Cleaton-Roberts worked at the British Council in Venice and at Phillips auctioneers. He joined Alan Cristea Gallery in 1998, becoming a director in 2004. He currently oversees the sales team and the gallery's international art fair programme, as well as coordinating artists' print projects and artists' Estates for the gallery. He studied History of Art at the University of East Anglia and holds a Masters degree from Manchester University. He has written and lectured extensively on prints and printmaking and served on the selection committee for the Armory Show, Modern. He was the Vice-President of the IFPDA and sits on their charitable Foundation Board. He currently sits on the board of the charity Paintings in Hospitals.
Kathleen Dempsey
Kathleen Dempsey is a founding director and partner of Alan Cristea Gallery. Dempsey worked alongside Alan Cristea at Waddington Graphics before helping him set up and establish Alan Cristea Gallery in 1995. Dempsey is the managing director of the gallery with overall responsibility for finance as well as catalogue design and production. She works closely with the gallery's artists on their publications and compiled the catalogue raisonné of the prints of Patrick Caulfield and is overseeing the ongoing complete catalogue raisonné of Julian Opie's editions. In 2017 she oversaw and project-managed the gallery's move to its bespoke new premises in Pall Mall designed by architect Stephen Marshall.
Helen Waters
Helen Waters began her career as Exhibition & Education Officer at ArtSway in Hampshire. She was the first Curator of Modern and Contemporary Art at the National Museum of Wales, Cardiff, and spent five years as Curator of the New Art Centre, Roche Court in Wiltshire before joining Alan Cristea Gallery in 2006. Waters became a Director in 2012 and has developed the gallery's artist and exhibition programme, curating numerous exhibitions and writing catalogues, both for the gallery and for external institutions. She holds a degree in Modern & Medieval Languages from Cambridge University and a Masters in Art Museum Studies from the Courtauld Institute of Art. She was the founding Chair of the Roche Court Educational Trust and has been a selector for the Jerwood Sculpture Prize and COLLECT. She has lectured at many institutions including Tate Britain, London; the Royal Academy of Arts, London; National Museum Wales, Cardiff; and Lismore Castle, Ireland.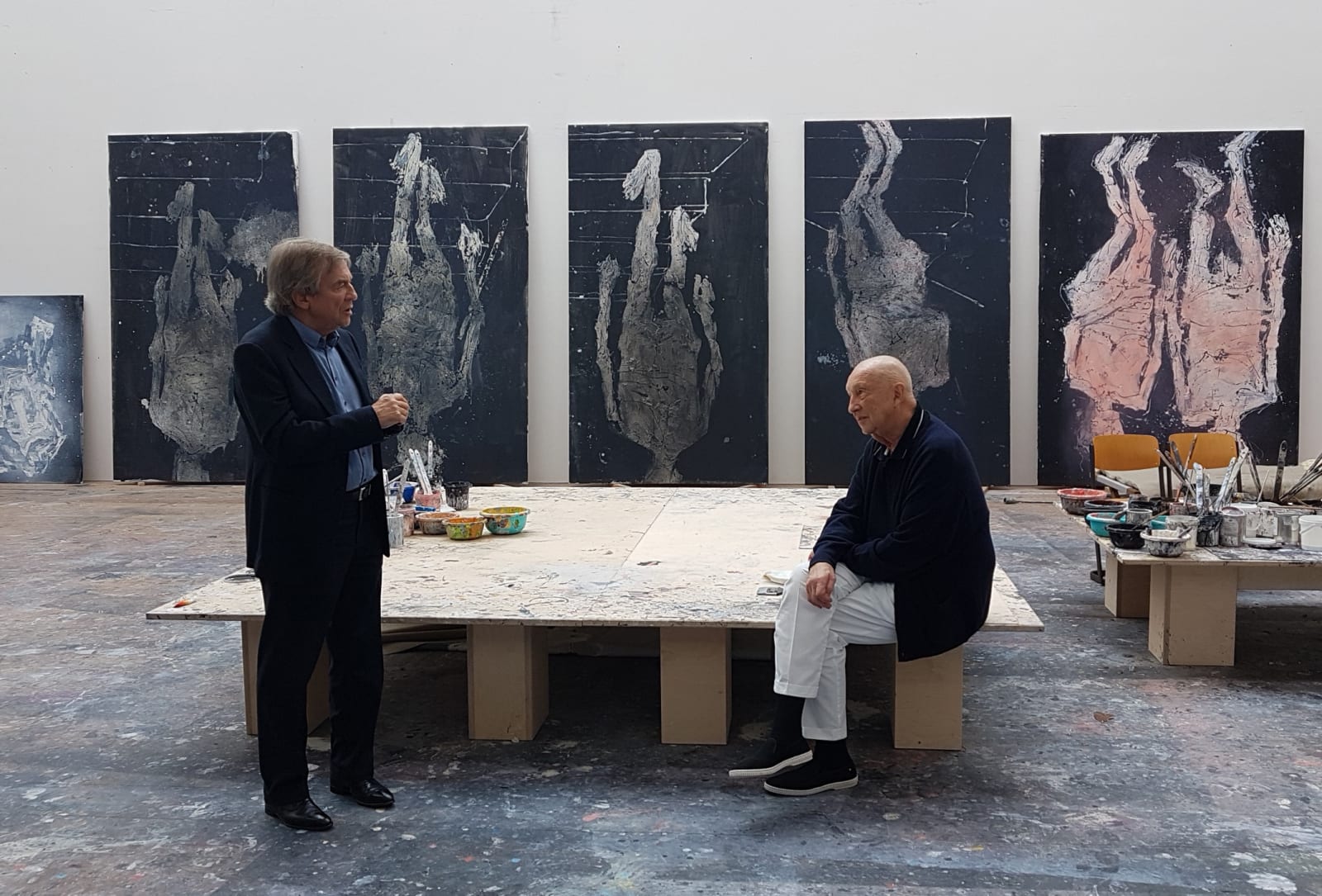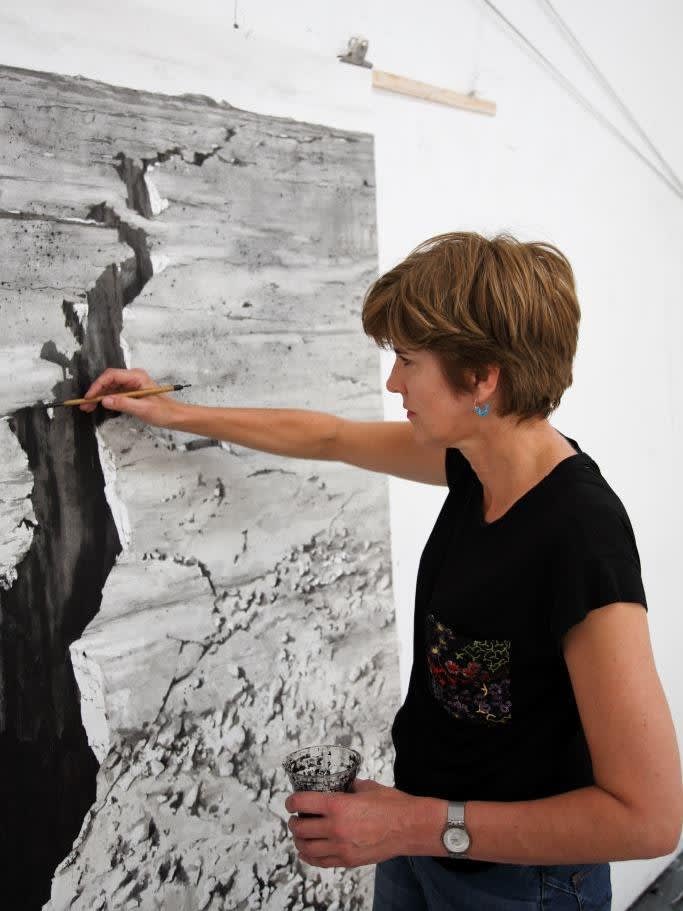 Previous Next
Left to right: Alan Cristea, Helen Waters, David Cleaton-Roberts and Kathleen Dempsey
Photo: Maxwell Anderson
43 Pall Mall
London SW1Y 5JG
Opening hours
Tuesday – Friday: 11am – 5.30pm
Saturday: 11am – 2pm
Closed on Mondays, Sundays and public holidays
All visitors are required to wear a face covering while in the gallery, unless exempt.
Virtual visit
For enquiries, or if you would like to book a private virtual viewing of an exhibition or works by one of our artists, with a member of our sales team, please contact sales@cristearoberts.com.