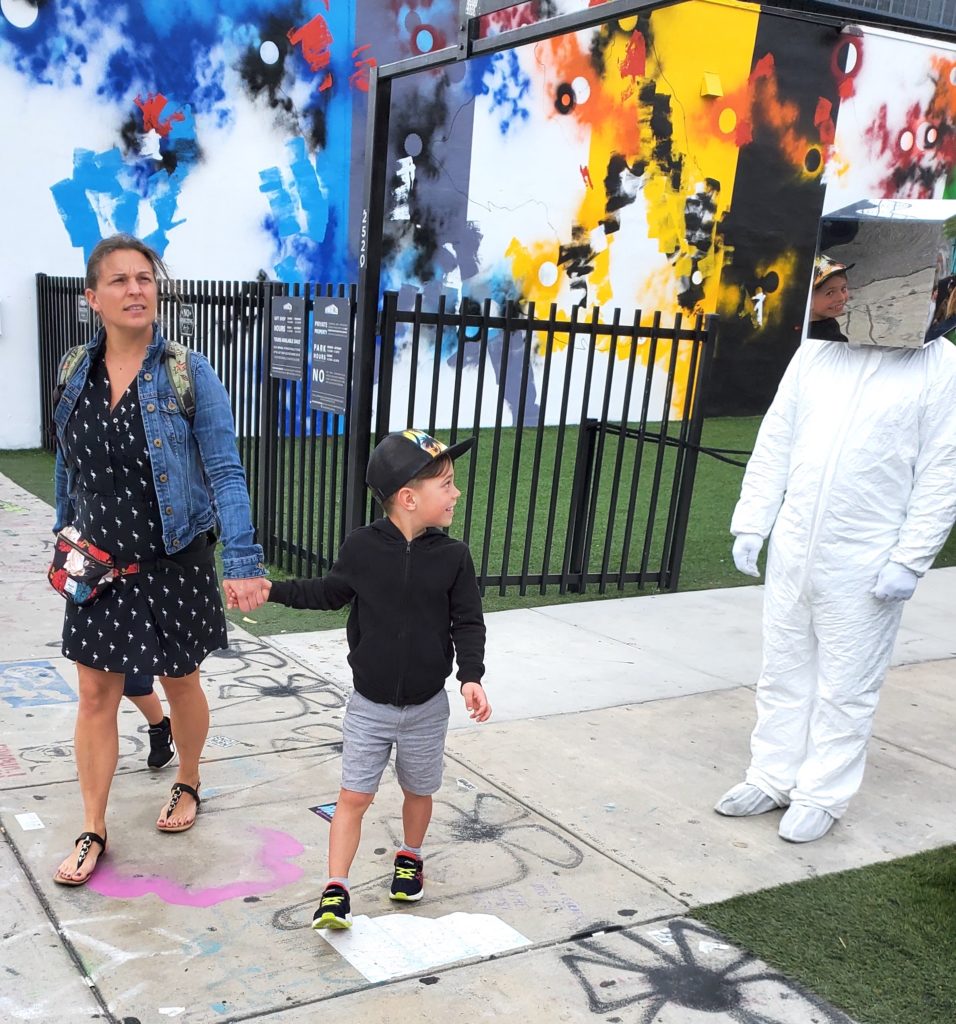 Premier Art Fairs in Cologne, Buenos Aires, Dallas Postponed Over Coronavirus Concerns
With more and more governments across the world calling for large-scale gatherings of people to be canceled and postponed in face of the continued spread of the coronavirus (Covid-19), three major art fairs—one in Buenos Aires that is considered to be among Latin America's premier fairs; one in Cologne, Germany, that is a destination for collectors; and one in Texas—said they would postpone this year's editions.
Art Cologne, the world's oldest art fair, said it would postpone this year's edition until November 19–22. It had originally been slated to run April 23–26. The fair was to convene more than 170 galleries from around the world.
"The health of all trade fair participants is our top priority," the fair said in a statement. While the government that oversees Cologne had banned gatherings with more 1,000 until April 10, the fair said it was postponing this year's edition because its organizers were expecting the ban to be prolonged.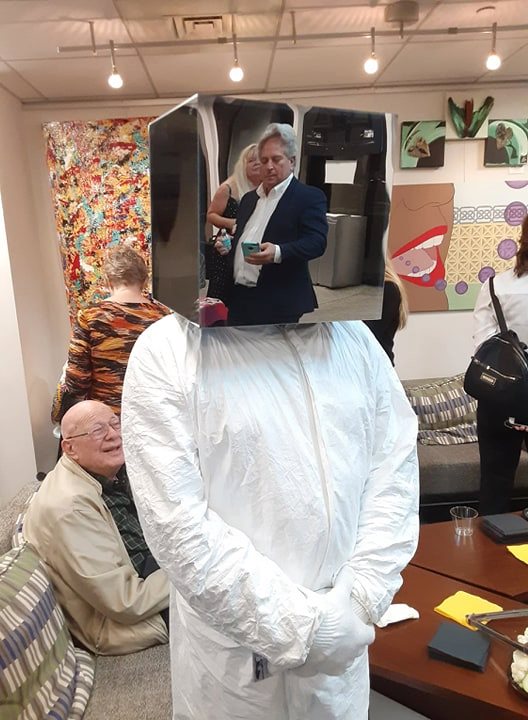 In a statement sent to ARTnews, the organizers of arteBA, the fair in Argentina's capital, said that they had no choice but to postpone the upcoming main fair and its satellite event, "Utopia 2020," both scheduled for April 16–19, after the government of Buenos Aires suspended all major gatherings. ArteBA said that each year the fair receives around 90,000 visitors during its run.
The arteBA statement reads, "The measure is in line with the recommendations of authorities and specialists and with the efforts that the main actors of the art world are making on a global level in the face of this problem.… The organizers of arteBA stress that their first priority is to ensure the well-being and health of all those who are in one way or another linked to the fair, especially in an extremely delicate context such as the current one."
ArteBA said it did not immediately have new dates, and that the timing for this year's fair would be determined "once the conditions for the fair to run in an absolutely safe way." The statement added that "special consideration" would be given to the "opinions and interests" of the participating exhibitors, sponsors, artist-run spaces, and more that contribute to the fair.
The organizers of the Dallas Art Fair in Texas also said that it would postpone the upcoming edition. Originally set to run April 16-19, it will now take place October 1–4. The fair said it would honor all tickets that had been purchased for the April dates.
In a statement, Kelly Cornell, the Dallas Art Fair's director, said "While the decision was not made easily, the health and wellbeing of the Dallas Art Fair's gallerists, visitors, and staff are our top priority and the fair must make every effort to contain the spread of the virus."
Across the world, several art fairs have also recently called off their scheduled editions running this month and next, including the L.A. Art Book Fair and Paris Photo New York, which said on Wednesday, March 11 that they would not go on as planned.
Source: https://www.artnews.com/art-news/market/dallas-art-fair-arte-ba-postponed-coronavirus-1202680860/
Monday, March 16, 2020 – 7:11pm
To minimize health risks during the coronavirus outbreak, LA Plaza de Cultura y Artes is closed until further notice. We have canceled or postponed public programs and rentals through mid-May. School hands-on workshops, tours and teacher training are cancelled or postponed throughout March, April and mid-May.
Keep up-to-date on developments on our website and on our social media pages.
Thank you for your support.
Saturday, March 14, 2020 – 10:00am
To minimize health risks during the coronavirus outbreak, LA Plaza de Cultura y Artes is closed until further notice. We have canceled or postponed public programs and rentals throughout March. School hands-on workshops, tours and teacher training are cancelled or postponed throughout March and April.
Keep up-to-date on developments on our website and on our social media pages.
Thank you for your support.
Thursday, March 12, 2020 – 4:40pm
While the situation with the coronavirus COVID-19 is rapidly evolving, our highest priority is the health, safety, and well-being of our staff, visitors and LA Plaza community.
We are committed to following the recommendations of local health officials, including the Los Angeles County Department of Public Health.
To minimize health risks during the coronavirus outbreak, LA Plaza de Cultura y Artes is taking the following measures:
• Our galleries and LA Tienda museum gift store will close to the public beginning March 16 until further notice.
• We have increased the cleaning and disinfecting of our facilities and have ample prevention supplies on hand, including sinks with soap, hand sanitizers, and tissues.
• LA Plaza's public programs and rentals through March are cancelled or postponed. Programs will be rescheduled and/or livestreamed as appropriate.
• Guided School Group Visits, Hands-on Workshops and Teacher Trainings are cancelled for the months of March and April.
• Our staff will be on a limited work schedule.
If you have already purchased tickets for any of our paid events, you will receive a separate notification via email with additional information related to your reservation.
We appreciate your understanding and collaboration as we respond to this public health challenge. Please be assured that we are assessing new developments in this rapidly evolving situation, in order to assure the safety of our community and visitors.
Last updated: March 14, 2020, 3:20 p.m.
Argentina
ArteBA, which was slated to take place in the country's capital city from April 16–19, postponed its upcoming edition after the government of Buenos Aires suspended all major gatherings. The fair was also forced to postpone its satellite event titled "Utopia 2020." ArteBA did not immediately provide new dates for its event, but said in a statement that it would be decided with "special consideration" of the "opinions and interests" of the participating exhibitors, sponsors, and other contributors.
Austria
Several museums in Austria have closed, and others have said they would allow only 100 people at any given time. The Albertina, the Kunsthistorisches Museum Wien, the Kunsthaus Wien, the Leopold Museum, and all three locations managed by the Belvedere said on March 11 that they would remain closed until further notice. The Museum der Moderne Salzburg and the Kunsthalle Wien in Vienna said they would stay open and admit only 100 visitors at a time in accordance with the government's ban of indoor gatherings of more than 100 people.
Brazil
While coronavirus cases have been confirmed in the country, no major museums or fairs have altered their programming. The SP-Arte fair has confirmed that it will go on as planned, running from April 1–5.
China
China, where the coronavirus was first recognized, has been among the countries most deeply affected by the outbreak. Museums, biennials, and fairs took prompt action, closing their doors within days after it became clear that it was becoming difficult to contain the pathogen.
The National Art Museum of China in Beijing, the Guangdong Art Museum in Guangzhou, and the Union Art Museum in Wuhan are among the institutions that have closed their doors indefinitely. China's UCCA Center for Contemporary Art was forced to postpone three exhibitions as a result of officials' recommendations. The He Art Museum, a new private museum located in the Shunde district of Foshan, in Guangdong Province, also said it will postpone its grand opening, originally set for March 21.
Gallery Weekend Beijing, which was scheduled for this month, decided it would delay its 2020 edition, with tentative plans to hold it in mid-April—and to potentially cancel altogether, if conditions have not improved by mid-March. Meanwhile, the March opening of Beijing's X Museum, a 26,000-square-foot private museum from collector Michael Xufu Huang and businesswoman Theresa Tse, was postponed. And the inaugural edition of CAFAM Techne Triennial, which had been slated to open February 20 at the CAFA Art Museum in Beijing, was postponed last month, with no new opening date announced. The Design Shanghai fair, which was slated for March, has been moved to late May.
France
French president Emmanuel Macron has warned that the outbreak of the coronavirus in his country "will last weeks and perhaps months." In response, the government has banned all gatherings of more than 5,000 people. Though that does not apply to museums, one of the world's biggest museums briefly closed: the Louvre in Paris, whose staff made the decision to shutter the museum for several days to discuss how best to respond to the coronavirus's spread. The museum reopened after France's Minister of Culture and Ministry of Health assured staff that is safe to continue to run business as usual, though it said on March 4 that it would no longer accept cash for tickets so as to prevent the virus from spreading within its staff. On March 9, the Louvre and the Musée d'Orsay said they would stay open, but their workers would limit the amount of people who could visit at a given time.
On March 14, the Louvre in Paris announced that it would close indefinitely. The Musée d'Orsay and Musée de l'Orangerie are among the other major institutions that have also closed.
Denmark
The Louisiana Museum of Modern Art in Humlebaek will be closed through March 27, and the Ny Carlsberg Glyptotek in Copenhagen will be shuttered until at least March 30. The number of cases in Denmark rose over 300 on March 11.
Germany
Art Cologne, the oldest art fair in the world, announced that it would postpone this year's edition until November. It had been set to take place from April 23 to 26, with some 170 galleries participating. Berlin's state-run museums also announced closures.
The Berlin State Museums—a group that includes the Altes Museum, Gemäldegalerie, Pergamonmuseum, Neue Nationalgalerie, and Museum für Fotografie—said that they would be closed from March 14 onwards. The Jewish Museum and the KW Institute for Contemporary Art in Berlin have also announced closures.
The Haus der Kunst in Munich will be closed until April 20, and the Museum Ludwig in Cologne will be shuttered through April 19.
Hong Kong
In what some have said could be a boon for business in the territory, Art Basel Hong Kong canceled its 2020 edition entirely. The fair instead offered some galleries the opportunity to sell their wares via an online viewing room, where sales will be live from March 20 to 25 with preview days on March 18 and 19. Public museums in Hong Kong were among the first to be forced to close in January. In response to the crisis, Sotheby's has relocated its modern and contemporary Hong Kong sales to New York in April.
On March 11, several public museums—including Hong Kong Museum of Art and Hong Kong Heritage Museum—partially reopened.
Ireland
The Irish Museum of Modern Art said that after, the museum closed to visitors on March 12, it would remain shuttered through at least March 15.
Italy
Museums in northern Italy experienced closures in February but began reopening in early March. Affected institutions included the Peggy Guggenheim Collection and ARTnews Top 200 collector François Pinault's Palazzo Grassi, both in Venice; the Fondazione Prada in Milan; and the Castello di Rivoli in Turin. The Duomo di Milano also closed temporarily, and the Venice galleries Alma Zevi and Victoria Miro were impacted as well. The Venice Architecture Biennale announced on March 4 that it would postpone its 2020 edition, originally scheduled to open in May, until August. After some museums in Italy's Lombardy region briefly reopened in early March, they shuttered once again, as part of an order from the country's government to close all institutions. Among the institutions to close was Rome's Scuderie del Quirinale, which was opened a blockbuster Raphael show in early March, only to shutter it days later. Many galleries in the country's northern region—including Cassina Projects, Massimo De Carlo, and Monica de Cardenas—were forced to close. Monitor, which has spaces in Rome and Pereto, closed its locations and had to delay the opening of an exhibition at its Lisbon location.
Japan
Institutions across Japan have said they would be closed until mid-March. Among them are the Mori Art Museum in Tokyo, the Kyoto National Museum, and the National Museum of Art in Osaka. Blum & Poe gallery was forced to postpone several exhibitions in its Tokyo space and adjust its hours of operation. Tokyo's National Museum of Western Art, which will remain closed through March 16, was set to open an exhibition of major loans from the National Gallery in London on March 3.
Netherlands
The European Fine Art Fair in Maastricht had said that it would go on as planned from March 7 to 15, even after three exhibitors—Wildenstein and Co. (of New York), Fergus McCaffrey (New York), and Galerie Monbrison (Paris)—dropped out. The fair, which convened some 280 galleries, said in a statement that it would increase "precautionary measures, such as additional all-day cleaning services and distribution and placement of hand sanitizers at the fair." On March 11, after the Art Newspaper reported that an exhibitor tested positive for the virus, the fair closed several days early.
On March 12, major museums in the Netherlands announced temporary closures. The Rijksmuseum and the Stedelijk Museum in Amsterdam said they would remain closed until March 31. The Van Gogh Museum in Amsterdam and the Mauritshuis Museum in the Hague will also be shuttered through the end of March.
South Korea
In response to what South Korean president Moon Jae-in has called "a grave turning point" for the country, the Leeum Samsung Museum of Art, the National Museum of Modern and Contemporary Art, and the National Museum of Korea, all of them located in Seoul, have been closed until further notice. Gyeongbokgung Palace, one of the city's most popular tourist attractions, has suspended all official guided tours "until further notice," according to the palace's website.
Spain
Spain's Ministry of Culture and Sports ordered 13 national museums—including the Prado, Reina Sofía, and the Thyssen-Bornemisza Museum in Madrid—to close on March 12. These institutions, however, are providing some online offers for visitors. The Thyssen-Bornemisza created a virtual tour of its  exhibition "Rembrandt and Portraiture in Amsterdam, 1590–1670" that can be accessed online, and the Prado posted a 20-minute talk, given by its director, Miguel Falomir, on Tintoretto's Christ Washing the Disciples' Feet.
United Arab Emirates
Art Dubai has postponed its 2020 fair, which was originally scheduled for late March. A new opening date has not been set, though the fair has announced it will organize a program in the city during the event's planned dates. The Sharjah Art Foundation will postpone an arts summit slated to run from March 21–23 until further notice; its exhibition spaces will continue to remain open during regular public hours. Other Emirati arts organizations, including the Jameel Arts Centre, the Alserkal Avenue organization, and the Louvre Abu Dhabi, have not yet announced any plans to close or cancel events.
United States
No major American institutions have temporarily shuttered yet in response to the coronavirus, though many are beginning to take precautions. Nearly a dozen New York museums reached by ARTnews—including the Guggenheim, the Metropolitan Museum of Art, the Morgan Library & Museum, and the Frick Collection—said that they are monitoring the situation closely. Meanwhile, the Los Angeles Times reported that the Getty Trust has formed a coronavirus task force to keep its employees, volunteers, and visitors safe; the institution has also canceled all employee travel to Italy, China, and South Korea. The city's Museum of Contemporary Art has established a task force as well, and the Art Institute of Chicago has limited staff travel. Meanwhile, the fairs held in New York during Armory Week—the ADAA Art Show, the Armory Show, the Independent, and the Spring/Break Art Show—went on as planned, albeit with more sanitizer than usual.
In mid-March, news of the first major exhibition postponements starting coming in. Gagosian and Pace Gallery, both in New York, indefinitely delayed their planned exhibitions of works from the Donald Marron collection, and the National Gallery of Art in Washington, D.C. said a blockbuster with work by Genoese Baroque artists would not happen in May as planned.
On Mach 11, the L.A. Art Book Fair, which was scheduled to take place at the Geffen Contemporary space of L.A.'s Museum of Contemporary Art from April 3 to 5, was canceled. That same day, Paris Photo New York, which had been set to run from April 2 to 5 at Pier 94, announced that it would would be postponed, with new dates to be announced as soon as possible.
The Metropolitan Museum of Art became the first major New York institution to announce that it would close temporarily in an attempt to mitigate the spread of the virus. Starting on Friday, March 13, the museum will close all three of its locations. At the time the news broke, the museum had not announced a reopening date. The Museum of Modern Art, the Whitney Museum, the Brooklyn Museum, the Bronx Museum of the Arts, the Jewish Museum, and the New Museum were also among those who announced closures. In Boston, four museums—the Harvard Art Museums, the Isabella Stewart Gardner Museum, the Institute of Contemporary Art, and the Museum of Fine Arts—also announced that they would indefinitely close.
Three mega-galleries also said they would temporarily close some American locations. David Zwirner has plans to close two out of three of its New York spaces, Hauser & Wirth will close its New York and Los Angeles galleries, and Pace Gallery will shutter its New York flagship.
The Dallas Art Fair in Texas said that it would postpone its 2020 edition, which had been scheduled from April 16–19. It plans to take place from October 1–4, honoring tickets purchased for the April dates.
The Getty Museum and Getty Villa in Los Angeles announced that they would be closed beginning March 14. The museum said in a statement issued on March 12 that "given the fluidity and uncertainty of the current crisis, Getty cannot determine the duration of the closure at this time."
On March 18, Frieze New York announced that it would cancel its 2020 edition, scheduled for early May, and that it would begin work on its 2021 edition.