Carlos Tirado Art Classes
The Carlos Tirado Art Classes is an extensive fine arts program developed by the internationally known multi-media Venezuelan Artist Carlos Tirado. This program was created to teach students artistic techniques through intervals of levels.

Our art classes provide students with tools that will create them into strong professionals, no matter their career of choice. Such as: fine motor skills, eye-hand coordination, patience, concentration and observation, among other abilities that will mold them into integral individuals.

Our recognized 20 years of experience has led us to expand in various locations in South Florida.
Art Courses
Art Courses for Life
Creativity and imagination are so important for our children's early development.
Creativity is one of the fundamental building blocks for developing lateral thinking later in life. The ability to solve complex problems, create new, sustainable ways of living, and rethink how we build, create and nurture our world has become a core skill for the next generation.
Artistic Environment
Carlos Tirado's Art Classes offers a place where children come to discover the wonders of art.
Our courses are developed in a supportive and enriching artistic environment for your children to thrive. A space where your child will experience in different media and begin to develop their fundamental artistic skills.
Self-Guided Creativity
We provide your child a healthy balance of structured art lessons and self-guided creativity.
It is so joyful watching children find their own creative voice through the exploration of art. If you give children the right tools, their artistic growth will impress you. We can't wait to see your child in our courses!
Art Program
Comics Program
Sculpture Program
Photography Program
Digital Program
Art Program
The objective of this art program is to teach students technique through a wide range of skills learned within each of the program's 4 levels. Students will develop or reinforce their fine and gross motor skills as well as observation, critique, auto critique and creative confidence through the exploration of different mediums in each of their artworks.
The levels are as follows:
– First level: Drawing. The introductory level, will teach students to develop measuring and proportional techniques using pencil, color pencils and chalk pastels. Students will learn how to effectively create volume in their drawings to make outstanding art compositions.
– Second Level: Ink Pens. The importance of lighting is explored and emphasized with the use of ink pens on white paper to make detailed drawings, illustrations, sketches etc.
– Third Level: Watercolor Painting. Learn how to successfully paint with watercolors by exploring color combination, transparency, value and composition among other different skills through the use of this medium.
– Fourth Level: Oil Painting. Students will combine elements from previously learned techniques, through the slow-drying quality of oil paint on canvas, with the addition of texture experimentation, color theory, and paint layering skills.
Comics Program
These classes are aimed for all artists who are passionate about anime, cartoons, manga, and comic storytelling. The creative process behind this program begins with the human figure as the fundamental component to illustration.
Students will learn how to express emotions through their drawings by making and giving life to their own characters. They will then be able to put them in real life settings and create their own narrative comic strip through the use of ink, watercolors, crayons and acrylic paints.
Sculpture Program
Following the basic principals of our art program; geometry, proportions, volume and technique, students will learn the basics and fundamentals of ceramics while creating figurative, decorative and functional pieces in our class. Students will learn different methods of hand-building through the use of coil, pinch, and slabs among others.
The sculpture program will provide clay material, plaster, cement, wax and any other material needed to create outstanding 3D forms including but not limited to:
– Mud modeling / Plaster modeling.
– Portrait development and study of the face anatomy.
– Human figure.
– Abstract sculpture.
– Relief.
– Wheel throwing.
Photography Program
Our photography course introduces students into seeing the world through the lens of their camera and modify their thinking in a photographic frame.
The three level course, led by professional practicing photographers, will teach students to take full advantage and control of their camera. They will explore the secrets of exposure, lighting, lenses, filters and composition all needed to capture the perfect shot. Finally, students will demonstrate proficiency through the detailed composition training that will help them develop their own unique and independent photographic style.
Digital Program
This program expands from the traditional art form to today's digitalized world.
During the weekly hour and a half class, students will learn the basic theories and fundamentals of art to elevate their quality of work in their digital paintings. They will be provided with the tools and techniques needed to make their drawings come to life on screen. Although this course implements many of the same techniques that work with drawing and painting, students will learn to apply them with softwares such as Adobe Photoshop and Illustrator to create the same effect on screen as they would on paper.
OUR LOCATIONS
Doral
Weston
Orlando
Miami
Ave Maria
Summer Camp Painting
Fun and knowledge come into action in our SUMMER CAMP where you will learn techniques in drawing, clay, comics, craft and enjoy weekly special activities.
The Carlos Tirado's Art Summer Camp is precisely the program for young artist to develop fine and gross motor skills while learning essential painting and drawing techniques from professionals who will bring out the best in them.
Our summer camp provides an encouraging and creative environment to develop outstanding works, portfolio development, and engagement with others who are just as passionate as them. Our camp combines both fun indoor and outdoor activities that will give them an unforgettable summer experience, while maintaining an educational routine.
Ice Cream Party
Color War
Pool Party
Spray Painting
And much more!
Our camp adapts to both old and new aspiring artists! Our professional staff will provide guidance for anyone wanting to find their own artistic style and path through our fun and educative summer camp program.
Summer Camp for all!
Our Summer Camp is aimed for anyone with the desire to learn and engage in an intellectual, creative and fun environment.
Ages between 6 and 15.
June- August
Monday through Friday
Connect with WhatsApp Painting Classes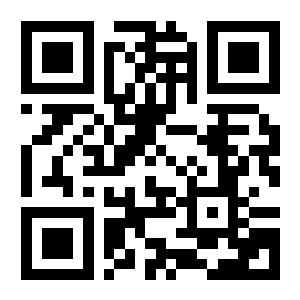 Click to WhatsApp chat 9547093966