LAB OPEN CALL 2022
APPLY NOW FOR LOCUST ART BUILDERS (LAB):
SUMMER ART INTENSIVE FOR TEENS!
WE ARE BAAACCKK! Applications for LAB open NOW!
30 creative teens will be selected from schools across Miami-Dade to learn from professional artists and dive into the creative and practical aspects of building a collaborative exhibition from scratch at Locust Projects!
IN-PERSON DATES & TIMES FOR LAB 2022
June 27 – July 23, 2022

Monday through Thursday | 10am – 2pm
Full scholarships, including daily meals, provided to all selected students
 
APPLICATIONS FOR 2022 LAB ARE NOW OPEN:
What's on the application?
WHY IS LAB FOR YOU? Express your interest in LAB via text or video. We'd love to know what you want to learn this summer and why you are a good fit for this opportunity!
SHOW US YOUR CREATIVE SIDE: Share up to 8 recently completed art works, designs, or projects. You can upload photos of your work or show us your work in a short video!
IMAGE CAPTION SHEET: Please include a PDF with the title, media, date, and a brief description of each art work.
OPTIONAL: Letter of recommendation from a teacher, mentor, or advisor.
DEADLINE TO APPLY: MAY 25
LAB is a unique summer art intensive for rising 10th, 11th and 12th graders with an interest in art, design, and exploring creative careers. Selected students receive: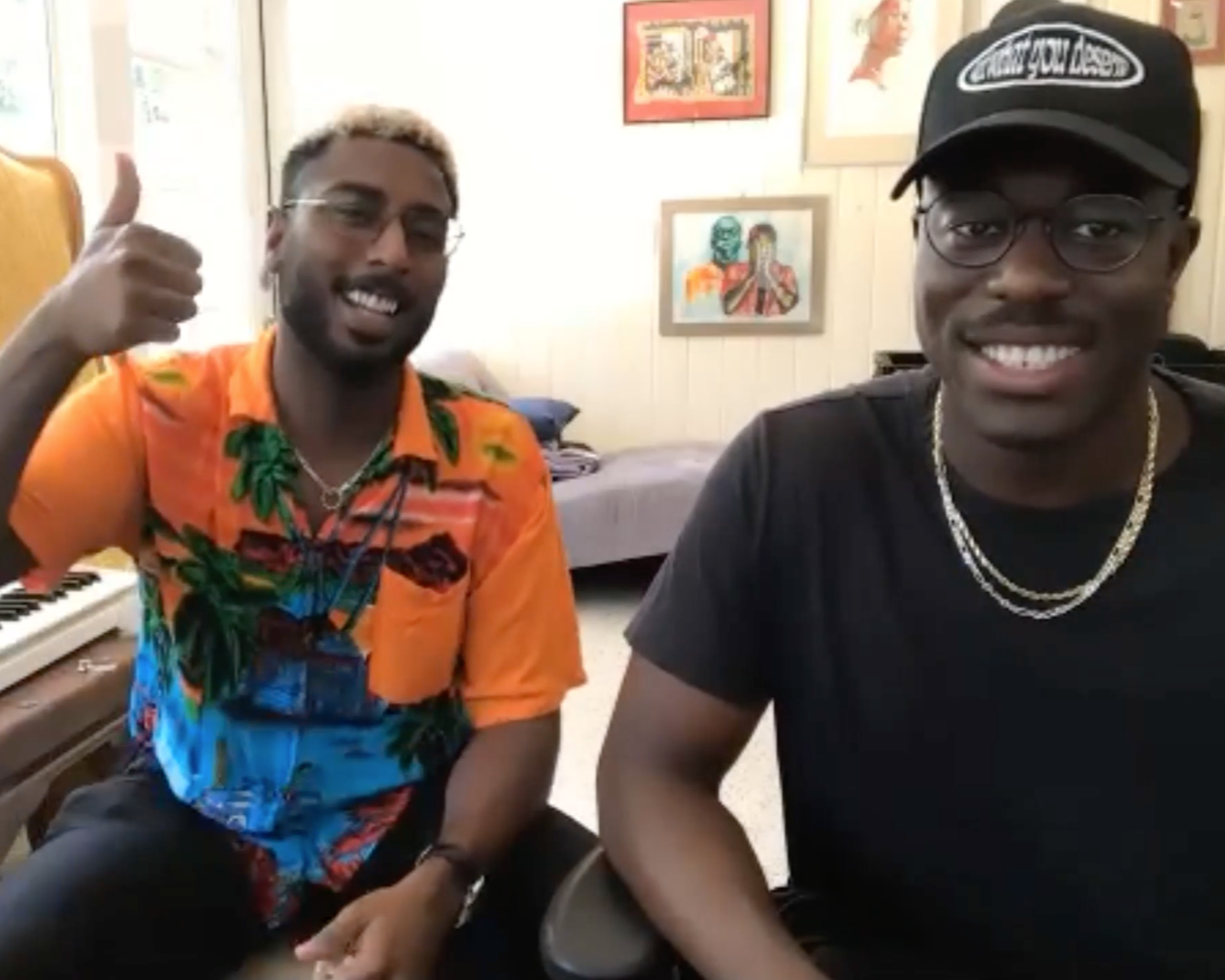 Art challenges and workshops from practicing artists!
BUILDER BOX filled
with art supplies!
Field trips and artist-designed shirts! Last year's shirt (above) designed by Kelly Breez
Opportunity to collaboratively build an exhibition from scratch at Locust Projects!
---
PEN CALL IS NOW CLOSED – STAY TUNED FOR NEXT YEAR
Build the world you imagine!
Locust Art Builders (LAB): Now in its 12th year, LAB is a unique summer art intensive for high school students with an interest in art, design, and exploring creative careers. 30 students will be selected from across Miami-Dade County to learn from professional artists in a dynamic on-site program this summer. They will dive right into the creative, and practical, aspects of completing a collaborate full scale exhibition at Locust Projects!
Want to learn more about what makes LAB so special? See this video made by past LAB students.
Program Dates & Times: This year's program will be in-person with take home activities and field trips. The program will be held June 27-July 23, 2022 from 10am-2pm daily, with the exhibition opening the final day: Saturday, July 23.
LAB is FREE for all students.
Students will be provided with free lunch daily.
Students may request a transportation stipend to assist with travel to and from Locust Projects.
Students will receive a Builder Box with art supplies and more along with an artist editition shirt.
Students may be able to receive community service hours for their participation; please ask your school for details.
FAQs
Who is eligible? Students currently enrolled in public or private high schools in Miami-Dade County. Students must have completed at least one year of high school by June 2022. Rising 10th, 11th, and 12th graders as well as graduating 12th graders are all eligible to apply.
Who is not eligible? Students who are in middle school, entering ninth grade in the fall, or who graduated in 2021 or prior.
Can I apply if I am not sure I want to go to art school? Of course! LAB is the perfect place to explore your interest in art or design, learn how to make things using new skills and tools, and learn all about careers in the arts. Whether or not you go to art school, LAB can help you gain confidence and learn how to problem solve creatively.
Can I work on my personal projects as part of LAB? While some tasks will involve working independently, working collaboratively with other young artists is a crucial part of LAB. Most projects, and the final exhibition, are produced as a team. Personal art practices often feed into this final result, but it is important that applicants understand that they will also be required to work closely with other young artists during LAB. If you are not open to working collaboratively as part of a team, this program might not be the right fit for you.
Can PDFs include links? Yes, they may include links to websites, video hosting services like YouTube or Vimeo, as well as links to galleries, previous exhibitions, and/or past reviews, if applicable.
Can I submit my application without using the online submission system Submittable? Unfortunately, no. All submissions must be submitted through Submittable. Submittable accounts are free. If you need assistance completing your application, please let us know by reaching out to programs@locustprojects.org. We're happy to help!
Who can I speak to if I have more questions? For more info, please contact: programs@locustprojects.org or 305.576.8570. Inclusion, diversity, equity, and access are important to us. If you need assistance to participate in LAB, please let us know.
---
Locust Projects is committed to nurturing the next generation of creatives with Locust Art Builders (LAB) Summer Art Intensive for teens. Now in its 11th year, LAB is a unique experience for high school students with an interest in art, design, and exploring creative careers.
This year, 30 selected students from 18 high schools across Miami-Dade County met on Zoom from July 7 to July 29 to learn about creative careers through workshops with professional artists – including Marie Vickles, Octavia Yearwood, Kelly Breez, Jen Stark, Dale Zine, and Paperwater. They also completed fast-paced art challenges, explored their creativity, developed ideas, practiced new skills, and dove right into the creative and practical aspects of completing a major, collaborative art project.
For this year's final project, students worked together to design a zine, collaborating on the theme, visuals, and text. And on Thursday, July 29, the last day of the program, they met at Locust Projects to install an exhibition, in conjunction with their zine, in Project Room II. The final result is on view now through August 7.
View the Locust Art Builders 2021 Zine here and the final report here.
---
Locust Art Builders 2022 is made possible through lead support from the Hillsdale Fund Inc. and the Albert and Jane Nahmad Family Foundation. Additional support provided by The Miami-Dade County Department of Cultural Affairs and the Cultural Affairs Council, the Miami-Dade County Mayor Board and County Commissioners, The Children's Trust; The Kirk Foundation; Susan and Richard Arregui and the Friends of Next Generation.